Have you ever been to a farmers market a little earlier than start time and were told that market sales cannot begin until a certain time? Has that ever knocked the wind out of your local food shopping sails (sales?) and caused you to be disappointed or confused?
Continue Reading: The Market Bell
Posted by Laura Young on 10/11, 2011 at 08:00 AM
Tags: market |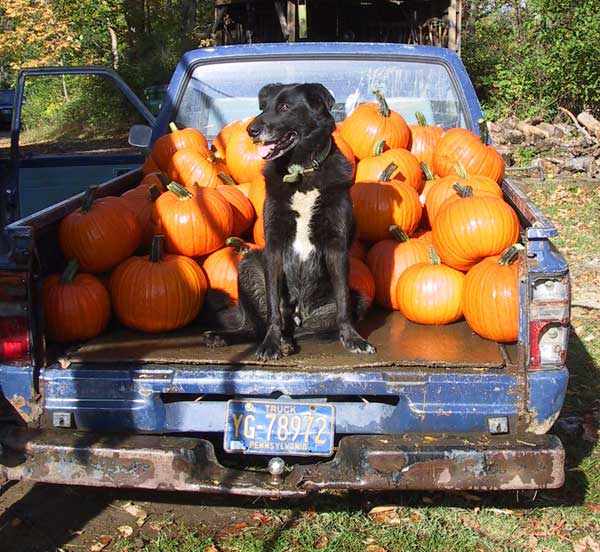 The approach of the Fall frost has us hustling around the fields, trying to get everything prepared for it. There is the first frost, which will knock out most of the common annuals such as peppers, summer squash, eggplants and if you still have 'em, tomatoes.
Continue Reading: Field Notes
Posted by Erin McKinney on 10/10, 2011 at 08:00 AM
Tags: fall | fieldnotes |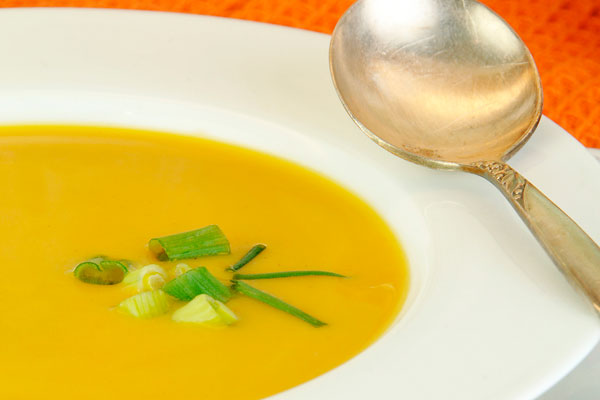 For perfect fall flavors—the mild sweetness of butternut squash is perfectly offset with savory garlic and vegetables. Using some local cream helps to make it rich and velvety – but minimizing cream and using vegetable stock and roasted garlic helps to keep the fats and calories down. This recipe has a lot of steps in it – and that's what creates the complex and award-winning flavors.
Stop in to Harrison's for a bowl, or enjoy it from your own home.
Continue Reading: Roasted Butternut Squash Bisque from Harrison's
Posted by Kit Henshaw on 10/07, 2011 at 07:00 AM
Tags: recipe | fall | butternutsquash |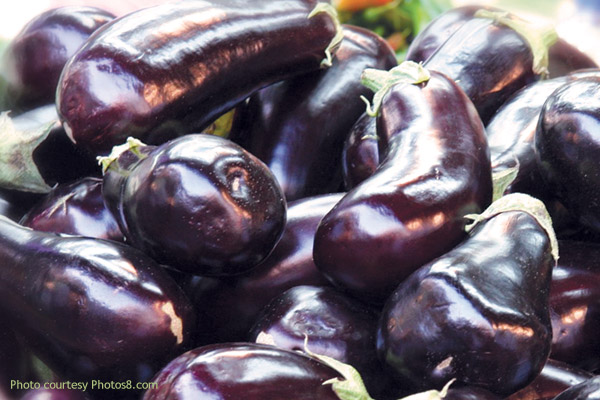 Thanks to everyone who participated in this month's eggplant recipe contest! Congratulations to Albert of State College and his Lavash Flatbread recipe. He is the recipient of a $25 gift certificate to Mount Nittany Winery in Centre Hall.
Continue reading to see all of the submitted recipes. Enjoy!
Continue Reading: Winner of the Eggplant Recipe Contest
Posted by Local Food Journey on 10/03, 2011 at 08:22 AM
Tags: recipe | eggplant | recipecontest |
Page 146 of 198 pages « First < 144 145 146 147 148 > Last »