We're pleased to announce that starting November 6, the The Splendid Table with Lynne Rossetto Kasper will be joining the WPSU-FM line-up Sunday mornings at 11:00 a.m. (with The Thistle and Shamrock moving to Sundays at 8:00 p.m.).
Continue Reading: The Splendid Table Comes to WPSU-FM
Posted by Local Food Journey on 10/27, 2011 at 01:33 PM
Tags: wpsu |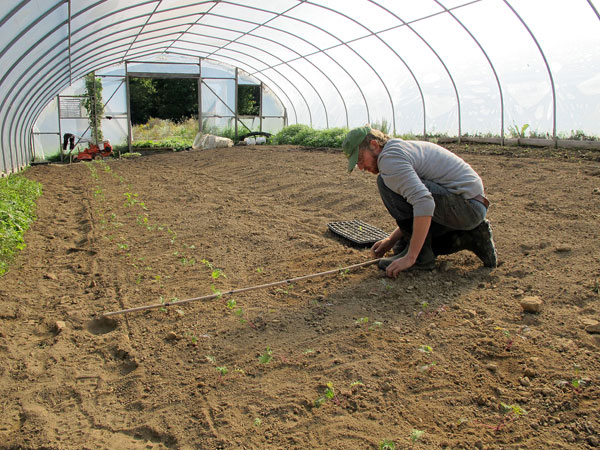 This week as we are adding more fall greens to the selection of choices, we are embarking on a project that will provide us with the ability to extend the season and have even more greens!
Continue Reading: Field Notes
Posted by Erin McKinney on 10/25, 2011 at 07:00 AM
Tags: gardening | hightunnels | fieldnotes |
While we haven't quite yet had a true killing frost, it's inevitable - at some point, your 2011 garden will be covered in frost, and soon after, snow. The garden will go to sleep until it warms again, but there is some work yet to do on your garden that will make things easier next spring. Time to put it to bed.
Continue Reading: Get your garden ready for a long winter's nap
Posted by Jamie Oberdick on 10/21, 2011 at 07:00 AM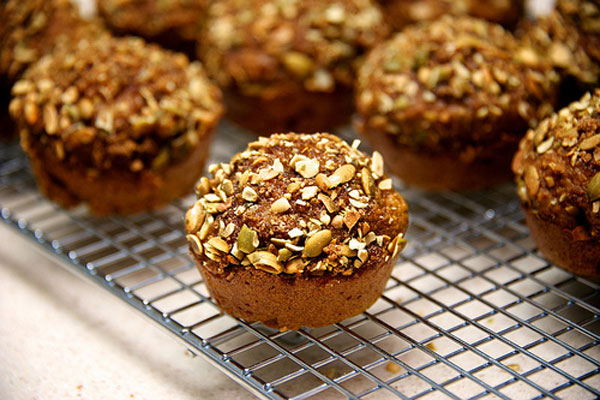 With two hungry children, I am always trying to find healthful snacks that the kids perceive to be treats. A piece of fruit may be healthy, but every once in a while kids (and grown-ups alike) crave something more substantial. In our house, anything freshly baked is usually a winner. This recipe qualifies as both delicious and healthy—with whole wheat flour, butternut squash puree, fresh apples, and not too much sugar. It's your choice whether you call it breakfast, a snack, or dessert.
Continue Reading: Butternut Squash and Apple Muffins with Pumpkin Seed Streusel
Posted by Kristin Camplese on 10/20, 2011 at 07:00 AM
Tags: recipe | butternutsquash | fall |
Page 146 of 200 pages « First < 144 145 146 147 148 > Last »