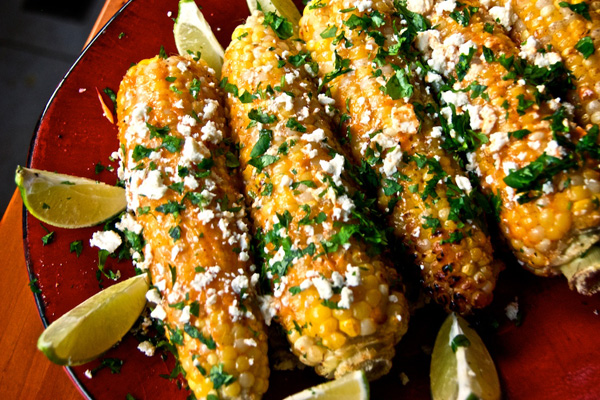 Please welcome Kristin Camplese who will stop by occasionally to share recipes from her popular food blog, Cuizoo.com!
My family and I recently pledged to eat local sweet corn for the last 30 days of summer vacation. It is not a hard task given how delicious it is. And while most nights we could eat it simply slathered with butter and salt, this recipe is one of our favorites. It is really a meal in itself as it combines rich seasonings, garlicky mayonnaise, and lots of cheese. Finish with a sprinkling of cilantro and a
squeeze of lime juice, and you will be licking your fingers and buying another dozen ears for tomorrow.
Continue Reading: Grilled Mexican Corn
Posted by Kristin Camplese on 08/10, 2011 at 12:06 PM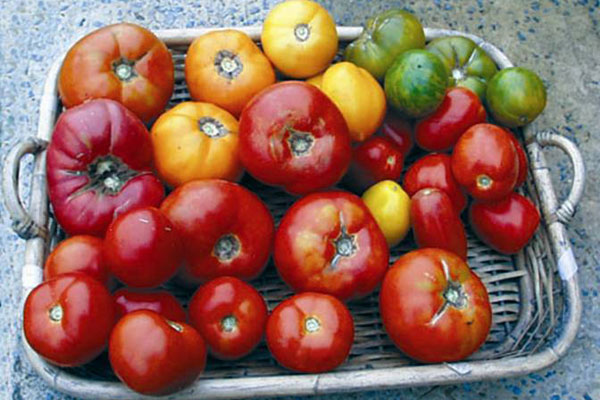 There is a general consensus among marketers that an adjective can mean the difference between making a sale and bringing home ingredients for a gourmet compost pile. Flat parsley does not have the same resonance as Italian parsley. Without the appellation "French," shallots would just be small, pale red onions. Then there is Red Russian kale which is neither truly red nor Russian (at least according to the Russian customers I've talked to who think it's just another Ukrainian conspiracy). But who wants to say purple-stemmed blue-green, flat kale? It just doesn't slide off the tongue with the same romantic flare. You can practically hear the balalaikas playing in the background when the words Red Russian are invoked.
Continue Reading: Heirloom Tomatoes
Posted by Tony Ricci on 08/09, 2011 at 12:27 PM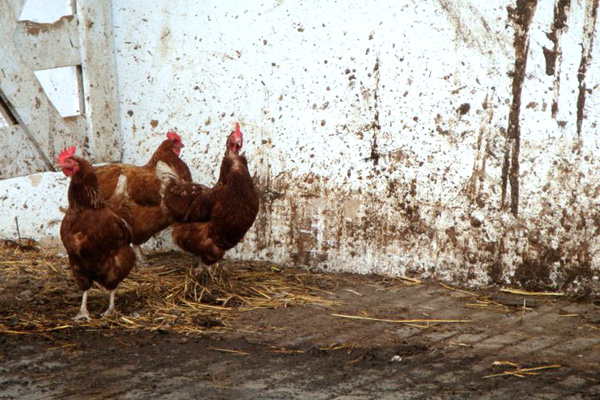 Despite the rain, many community members came out on Saturday to support the 6th Annual Farm Tour sponsored by PASA and Buy Fresh Buy Local.
Student intern Katherine Grofic visited three farms on the soggy day and captured several photos from each. Continue reading to see the slideshow.
Continue Reading: A Rainy Day on the Farm
Posted by Katherine Taylor Grofic on 08/08, 2011 at 02:09 PM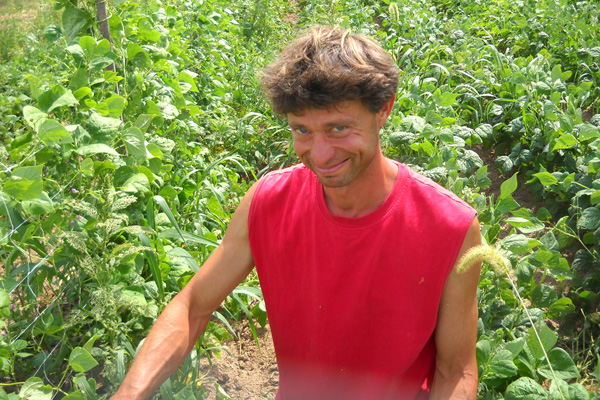 For those of you who are having trouble falling asleep beset by curiosity over how farmers plan their workdays, this post is for you. Actually, it is a laughably simple two-step process. Step 1: List everything that absolutely must be done. Step 2: Rank the tasks in order of importance and do the work. Ready?
Continue Reading: How to Plan a Day's Work on a Vegetable Farm
Posted by James Eisenstein on 08/04, 2011 at 01:49 PM
Page 146 of 191 pages « First < 144 145 146 147 148 > Last »