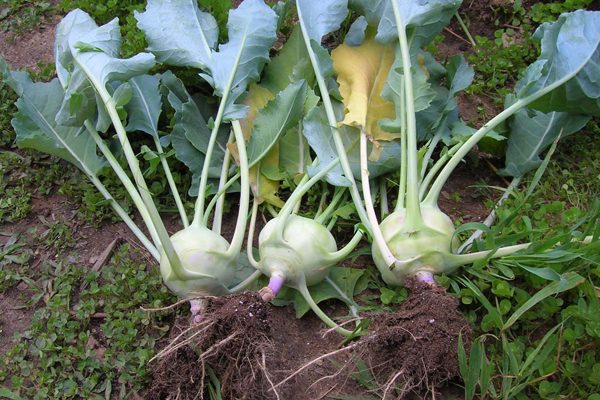 Big hairy spiders, slithering snakes, white-faced hornets and yellow jackets—these are common fears among many people. They know they have them, and they are typically not shy about sharing them with others. I have recently realized, however, that there is one fear many people have that they do not admit to having. Indeed, they might not even know they have it.
I'm talking about food fear, specifically the fear of tasting or cooking something new.
Continue Reading: Unpaid Field Hand: Food Fear Part 1
Posted by James Eisenstein on 07/12, 2011 at 10:11 AM
Tags: fieldhand |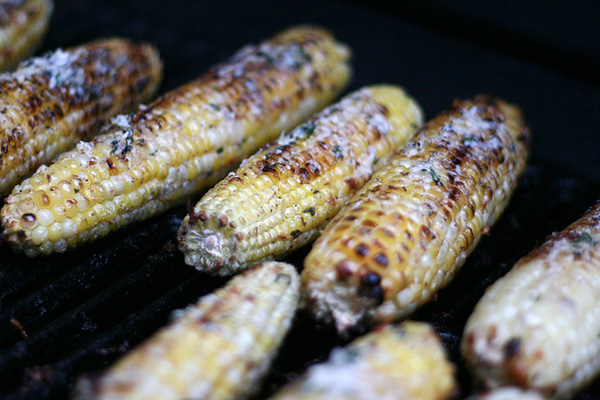 Grilled corn on the cob is a popular item on the menus of backyard BBQs and picnics across the country. Try this version with an herb butter that makes the corn seasoned and succulent. It's a perfect summer treat.
Continue Reading: Corn on the Cob with Basil-Parmesan Butter
Posted by Emily Wiley on 07/07, 2011 at 11:00 AM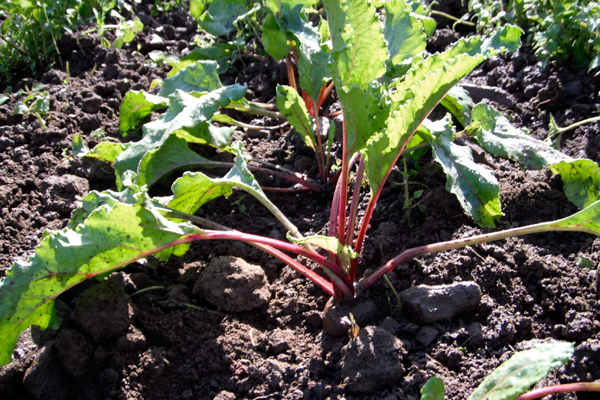 Field production is running a bit behind schedule this year, but this seems to be the case for most farms in the area. The "schedule," of course, is always just an ideal planting time, when really we fall to the mercy of the weather in the end. But better late than never is the case this summer, as we are just now harvesting our spring turnips and beets.
Continue Reading: Field Notes: Beet Salad
Posted by Erin McKinney on 07/06, 2011 at 11:00 AM
Tags: summer | recipe | beets | fieldnotes |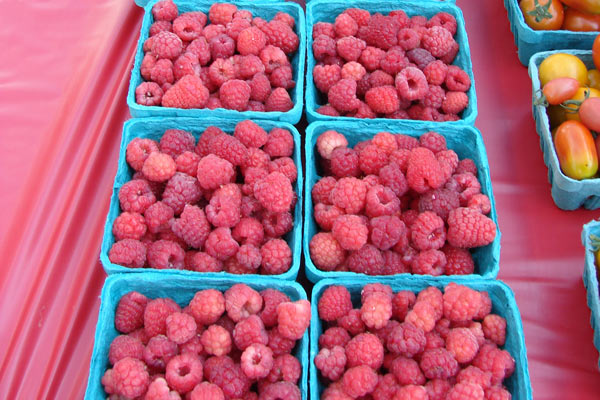 Welcome to Laura Young, the newest contributor to the Local Food Journey blog! Laura is a goat farmer and horticulturist at Young American Growers in Centre Hall. She is also a vendor and organizer for the North Atherton Farmers Market. Welcome, Laura!
Many years ago, a dear friend gifted my husband and I the audio version of Animal, Vegetable, Miracle written by Barbara Kingsolver. I find that I never tire of listening to it. I always learn something new and am regularly surprised by something I forgot. It has become, for me, a one-stop shopping source for inspiration on the small steps we can continue to take on this local food journey of ours.
Continue Reading: Get It While You Can
Posted by Laura Young on 07/05, 2011 at 11:00 AM
Tags: movement |
Page 145 of 185 pages « First < 143 144 145 146 147 > Last »