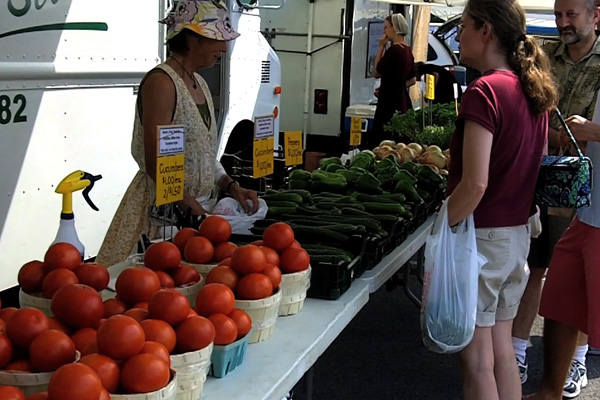 Chuck Mothersbaugh is a staple at the Friday market in downtown State College. It's easy to spot his buckets of beautiful sunflowers on Locust Lane. Of course, he also sells a wide variety of produce—from cucumbers to tomatoes to onions to squash. Watch this short video interview to learn more.
Continue Reading: Mothersbaugh Farm in Spring Mills
Posted by Katherine Taylor Grofic on 08/26, 2011 at 09:00 AM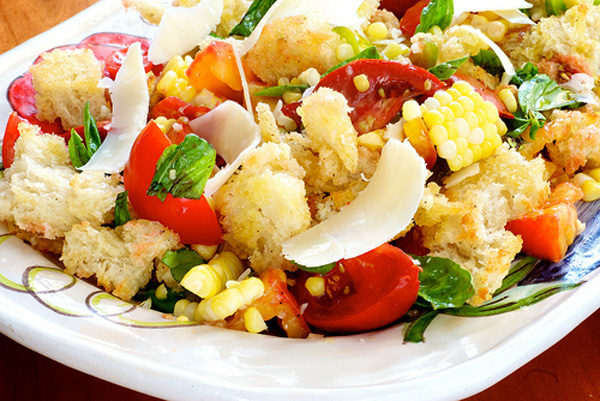 Tomatoes of all shapes and colors are still in abundance at the local markets. Pick up a box and let us know how you use them! Share your recipe by August 31st for your chance to win a $25 gift Elk Creek Cafe + Aleworks in Millheim.
Continue reading for one of Kristin's favorite simple late summer recipes.
Continue Reading: Garlicky Bread Salad with Heirloom Tomatoes and Sweet Corn
Posted by Kristin Camplese on 08/25, 2011 at 02:22 PM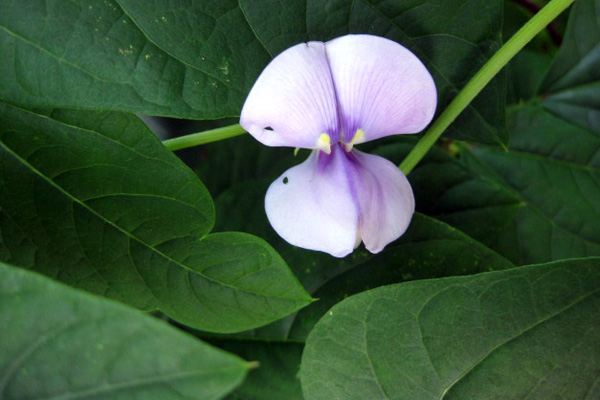 Home vegetable gardens are an ideal and super-local way to get fresh, delicious produce, but they can also be a beautiful addition to your yard. Many vegetable plants not only taste great, they look great, too—and not just on a plate.
Continue Reading: Useful Beauty
Posted by Jamie Oberdick on 08/23, 2011 at 12:29 PM
Tags: gardening |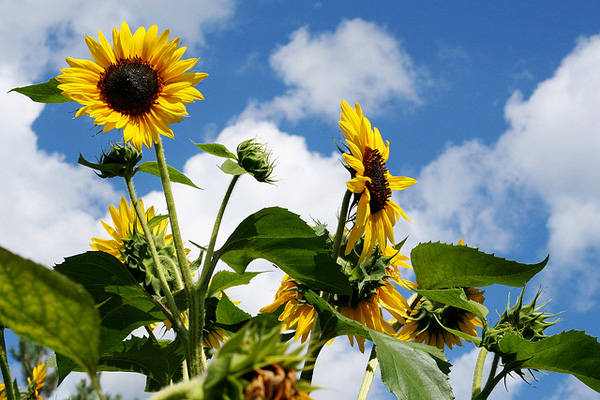 Farm work can enrich your fantasy life. While weeding our new currant and gooseberry patch the other day, I let my mind wonder …
How close could we get to a truly local food system here in central Pennsylvania? Could we become one of the leading centers of the local food movement in the United States?
Continue Reading: A Local Food Fantasy
Posted by James Eisenstein on 08/22, 2011 at 11:36 AM
Tags: fieldhand |
Page 145 of 192 pages « First < 143 144 145 146 147 > Last »