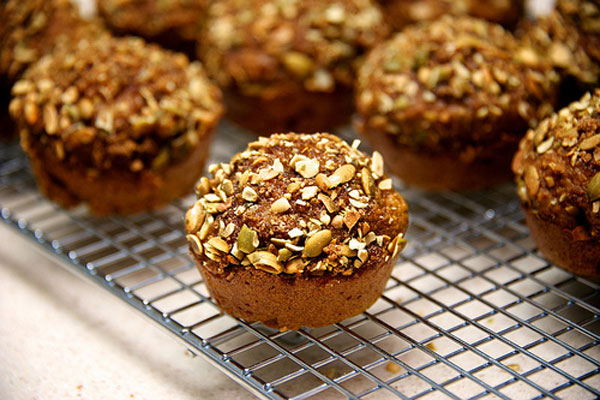 With two hungry children, I am always trying to find healthful snacks that the kids perceive to be treats. A piece of fruit may be healthy, but every once in a while kids (and grown-ups alike) crave something more substantial. In our house, anything freshly baked is usually a winner. This recipe qualifies as both delicious and healthy—with whole wheat flour, butternut squash puree, fresh apples, and not too much sugar. It's your choice whether you call it breakfast, a snack, or dessert.
Continue Reading: Butternut Squash and Apple Muffins with Pumpkin Seed Streusel
Posted by Kristin Camplese on 10/20, 2011 at 07:00 AM
Tags: recipe | butternutsquash | fall |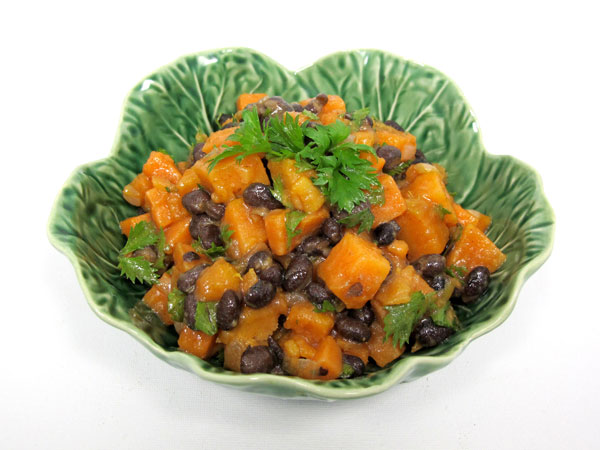 I love fall on the farm. It is the season of bold flavors and stunning natural beauty. The changing leaves are slowing winding their way up Tussey Mountain, creating a tapestry of subtle color. The fields abound with beautiful fall greens and root crops, still soaking up as much sun as they can before harvest. And after months of ripening in the fields (or drowning), the winter squash have been harvested. Our attention will now turn to getting the fields into cover crops for the long winter's rest. And all the while, I will delight in the flavor of my first butternut squash soup, as well as the site of colorful, funky pumpkins and gourds that bring fall blessings to my home.
Continue Reading: Bon AppeTait: Spicy Autumn Salad
Posted by Kim Tait on 10/17, 2011 at 02:16 PM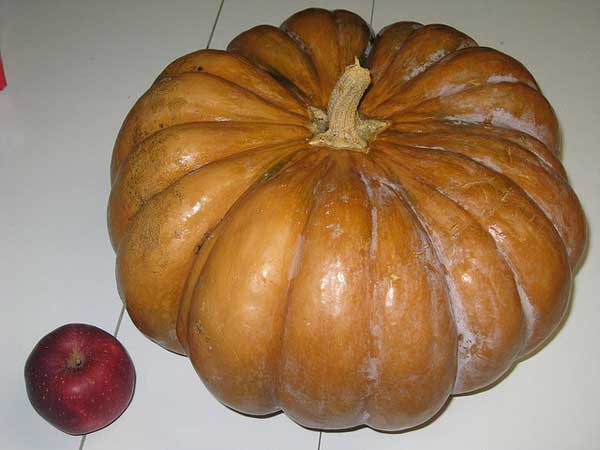 The humble pumpkin at one time was known for being just two things - a front porch decoration and a pie. Also, unless you lived in Pennsylvania Dutch country like I did as a kid and saw "neck pumpkins," pumpkins were always orange and round.
Continue Reading: Pumpkins - not just for pies and front stoops anymore
Posted by Jamie Oberdick on 10/14, 2011 at 08:00 AM
Have you ever been to a farmers market a little earlier than start time and were told that market sales cannot begin until a certain time? Has that ever knocked the wind out of your local food shopping sails (sales?) and caused you to be disappointed or confused?
Continue Reading: The Market Bell
Posted by Laura Young on 10/11, 2011 at 08:00 AM
Tags: market |
Page 145 of 198 pages « First < 143 144 145 146 147 > Last »