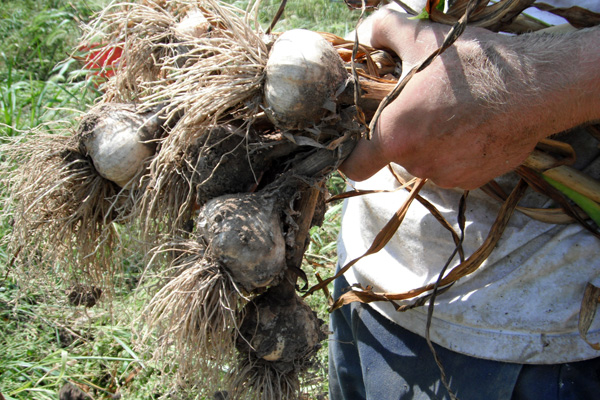 It's the middle of summer, and that means it's time for garlic! From spring garlic to garlic scapes, and fresh garlic to stored bulbs… it's one of our favorite year-round crops. And now is the time to hurry up and get it out of the ground and hang it to cure.
Continue Reading: Field Notes: Summer Garlic and a Recipe for Pepper Packets
Posted by Erin McKinney on 08/02, 2011 at 05:19 PM
Tags: recipe | summer | garlic | peppers | potatoes | fieldnotes |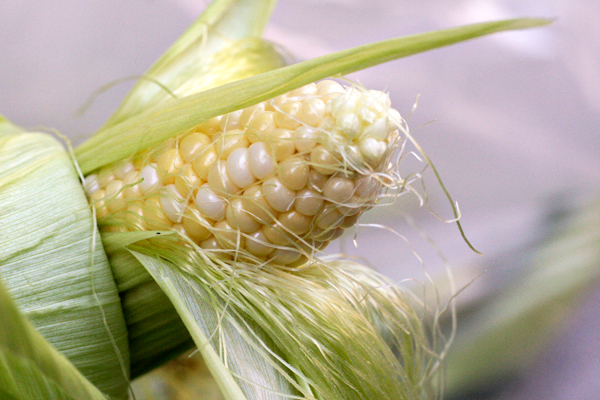 Congratulations to Amanda Bachmann of State College and her recipe for Sweet Corn Ice Cream! She is the winner of the July contest and the recipient of a $25 gift certificate to Nature's Pantry.
Thank you to everyone who participated—continue reading to see all of the sweet corn recipe submissions!
And don't forget to enter our August recipe contest. What's your favorite way to prepare summer's tasty tomatoes?
Continue Reading: Winner of the Sweet Corn Recipe Contest
Posted by Emily Wiley on 08/01, 2011 at 10:10 AM
Tags: recipecontest | corn |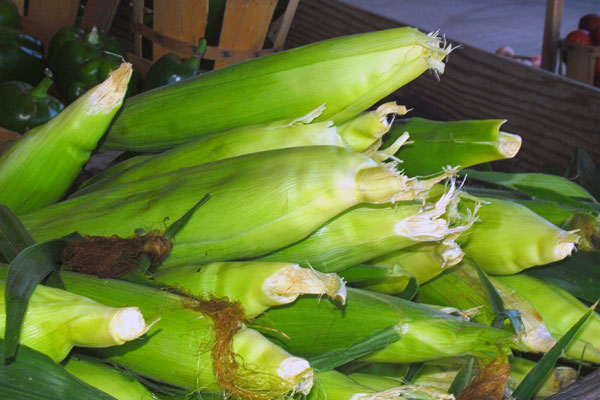 Stacks of sweet corn can still be found at many farmers markets. Are you picking some up for the weekend? If so, try this Grilled Corn Salsa from Steve Spanelli of Tait Farm.
Or make your own recipe and share it with the Local Food Journey for your chance to win a $25 gift certificate to Nature's Pantry in State College. Entries must be submitted by midnight on Sunday, July 31st, and the winner will be randomly selected and announced by noon on Monday, August 1st. Good luck!
Continue Reading: Grilled Corn Salsa
Posted by Steve Spanelli on 07/29, 2011 at 02:36 PM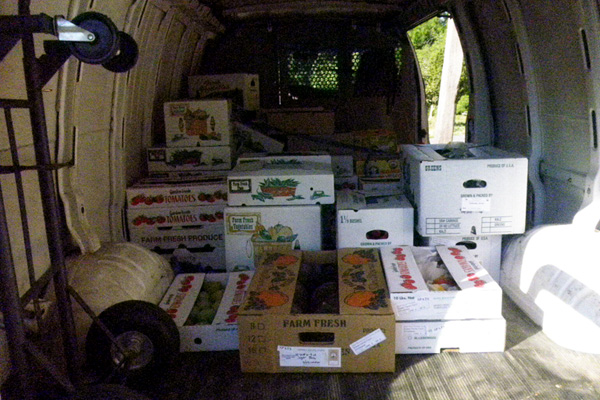 It's vegetable high season, and farm stands are cropping up like weeds in a carrot patch. Corn squatters and cantaloupe hucksters have taken over every vacant space along the highways, and official farmers markets are swarming with customers hungry for the fruits of the farmers' labor. This sudden appearance of bounty after months of impatient waiting for the first ripe tomato seems almost magical. From the outsider's perspective it's just another one of those immutable expressions of the natural world that most people accept, like the rising of the sun. Is it even conceivable to have summer without a farm stand overflowing with tomatoes, corn, squash, and peaches?
But farmers generally have a different perspective on the weekly event that keeps them swarming like wasps over a ripe melon patch – even though we are more than willing to encourage the illusion of our supernatural ability to make vegetables appear out of thin air. What really happens is more mundane and unexciting. It's mostly the culmination of a steady, weekly routine that starts sometime in March and winds down at the end of November. This time of year we're basically on autopilot.
Continue Reading: Preparing for Market Day
Posted by Tony Ricci on 07/28, 2011 at 11:19 AM
Tags: market |
Page 142 of 185 pages « First < 140 141 142 143 144 > Last »