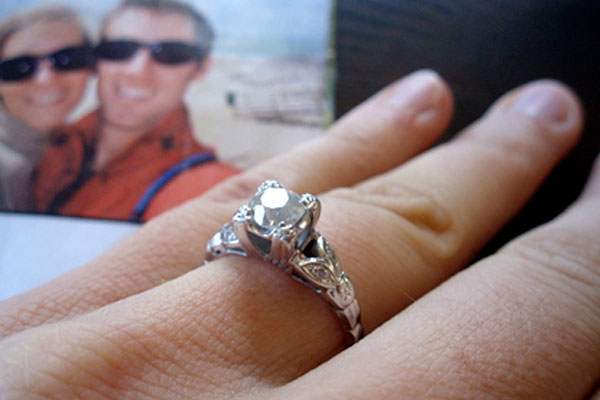 Going to go a bit off-topic here, but I had to share this story with everyone who reads this blog. Gardening is something that often is done together by couples and who knows how many relationships are sparked at a plant sale or garden center. However, gardening is not really thought of something as romantic, per se.
Continue Reading: Sowing the Seeds of a Great Marriage
Posted by Jamie Oberdick on 11/16, 2011 at 10:00 AM
Tags: gardening |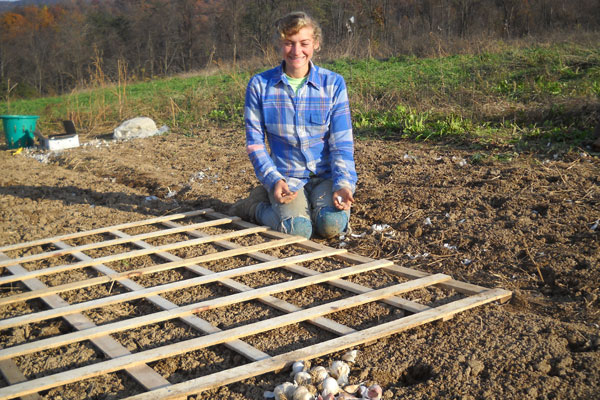 It is now late fall on the farm, and the last vegetables have been harvested. Time to sit by the fire, do our nails, and dream of spring, right? Yes? Shows how much you know about life on an organic vegetable farm.
Now is the time to plant next year's garlic. Notice the nifty planting grid our intrepid intern Hannah is using to make sure the cloves are properly spaced. If you squint and look at the front of the wooden form, you'll discover both some intact garlic bulbs and some individual cloves ready to stick into the soil.
Continue Reading: Fall Garlic Fun on the Farm
Posted by James Eisenstein on 11/14, 2011 at 10:00 AM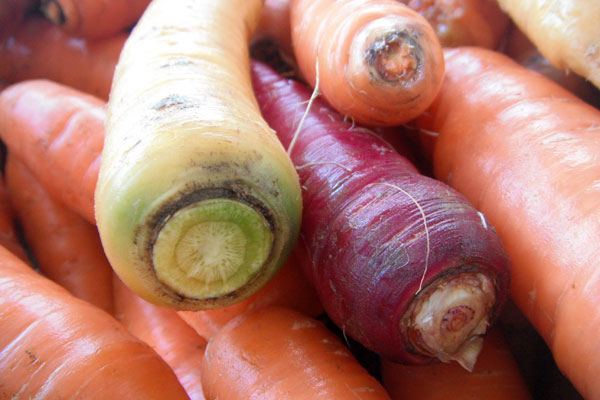 I had never belonged to a CSA before I came to Tait Farm. I read about them, knew of some, and had friends and coworkers who picked up their shares weekly and absolutely loved being a part of it. We, however, were lucky enough to have a plot of land large enough to grow more than enough of our own produce.
Continue Reading: Field Notes: Rainbow Carrots in November
Posted by Erin McKinney on 11/10, 2011 at 10:00 AM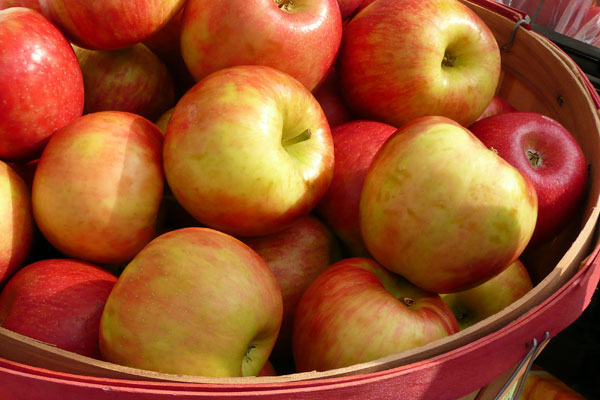 Honeycrisp apples are crisp and sweet and ideal for fresh eating, as well as for cooking and baking. Our friends at Way Fruit Farm harvest Honeycrisp apples each year and may still have some left this season. For hours and directions to Way Fruit Farm, visit their website. Then enjoy this recipe for Apple Muffins. They can't be beat served warm with a glass of milk.
Continue Reading: Apple Muffins
Posted by Steve Spanelli on 11/08, 2011 at 10:00 AM
Page 141 of 196 pages « First < 139 140 141 142 143 > Last »