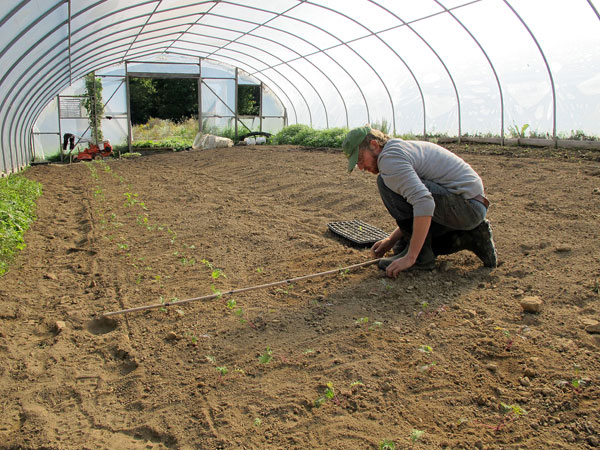 This week as we are adding more fall greens to the selection of choices, we are embarking on a project that will provide us with the ability to extend the season and have even more greens!
Continue Reading: Field Notes
Posted by Erin McKinney on 10/25, 2011 at 06:00 AM
Tags: gardening | hightunnels | fieldnotes |
While we haven't quite yet had a true killing frost, it's inevitable - at some point, your 2011 garden will be covered in frost, and soon after, snow. The garden will go to sleep until it warms again, but there is some work yet to do on your garden that will make things easier next spring. Time to put it to bed.
Continue Reading: Get your garden ready for a long winter's nap
Posted by Jamie Oberdick on 10/21, 2011 at 06:00 AM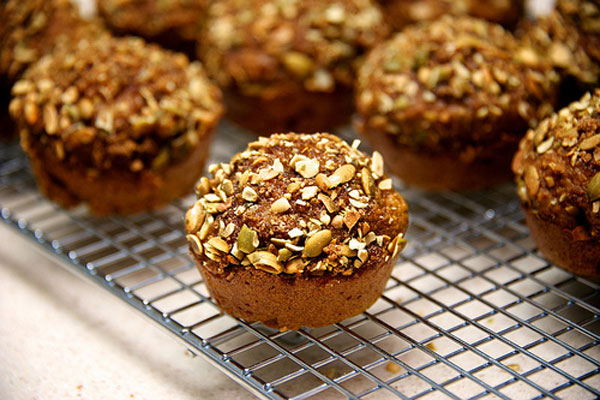 With two hungry children, I am always trying to find healthful snacks that the kids perceive to be treats. A piece of fruit may be healthy, but every once in a while kids (and grown-ups alike) crave something more substantial. In our house, anything freshly baked is usually a winner. This recipe qualifies as both delicious and healthy—with whole wheat flour, butternut squash puree, fresh apples, and not too much sugar. It's your choice whether you call it breakfast, a snack, or dessert.
Continue Reading: Butternut Squash and Apple Muffins with Pumpkin Seed Streusel
Posted by Kristin Camplese on 10/20, 2011 at 06:00 AM
Tags: recipe | butternutsquash | fall |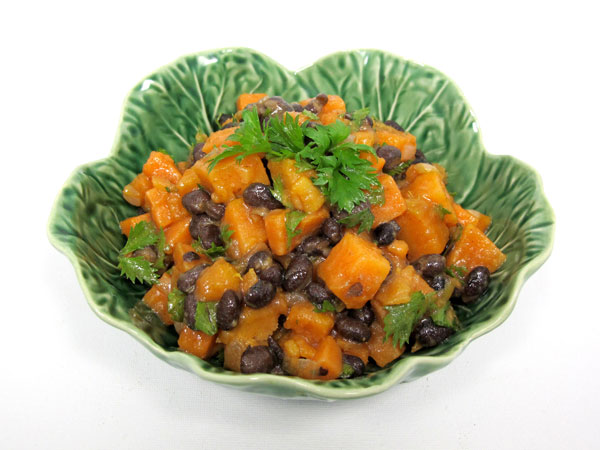 I love fall on the farm. It is the season of bold flavors and stunning natural beauty. The changing leaves are slowing winding their way up Tussey Mountain, creating a tapestry of subtle color. The fields abound with beautiful fall greens and root crops, still soaking up as much sun as they can before harvest. And after months of ripening in the fields (or drowning), the winter squash have been harvested. Our attention will now turn to getting the fields into cover crops for the long winter's rest. And all the while, I will delight in the flavor of my first butternut squash soup, as well as the site of colorful, funky pumpkins and gourds that bring fall blessings to my home.
Continue Reading: Bon AppeTait: Spicy Autumn Salad
Posted by Kim Tait on 10/17, 2011 at 01:16 PM
Page 139 of 192 pages « First < 137 138 139 140 141 > Last »