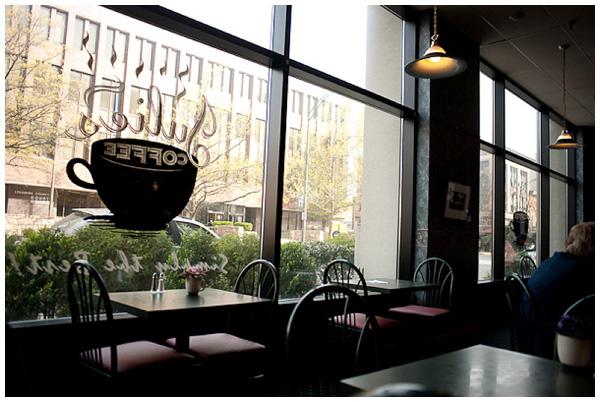 In the business district of Williamsport, there is a coffee shop always bustling with hungry customers. Large windows and wide-open spaces fill Julie's Coffee with sunny light and good cheer.
Continue Reading: The Great Coffee Adventure: Julie's Coffee in Williamsport
Posted by Naomi Elle Schwartz on 06/05, 2012 at 08:00 AM
Tags: coffee |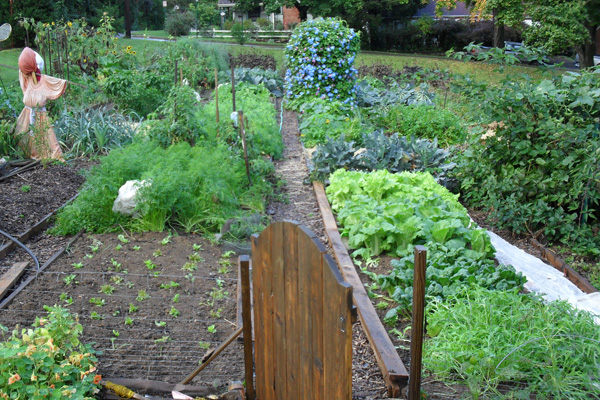 Please welcome our newest contributor, Dana Stuchul, founder of VeggieCommons—a resource for Growing Food Where We Live. At her home in State College, Dana has backyard chickens, a small apiary, a front-yard terrace garden, a backyard "mini-farm," numerous fruit trees and shrubs, a roof-top water collection system (and bici-bomba, a bicycle powered pumping system), and a wood-fired bread oven. Take it away, Dana!
Continue Reading: VeggieCommons
Posted by Dana Stuchul on 06/03, 2012 at 08:16 PM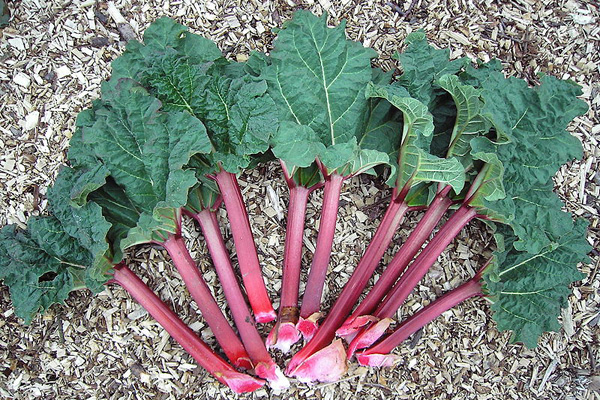 This month we selected three winners for our monthly recipe contest. Congratulations Ruth Nissly, Anne Trout, and Terri Lukens-Gable. You are the recipients of a pound of rhubarb from Jade Family Farm!
Continue reading to see recipes for rhubarb sorrel crisp, banana rhubarb pie, rhubarb torte, and more. And check back early next week for our June recipe contest!
Continue Reading: Winners of the Rhubarb Recipe Contest
Posted by Emily Wiley on 06/01, 2012 at 10:15 AM
Tags: recipe | recipecontest | spring | rhubarb |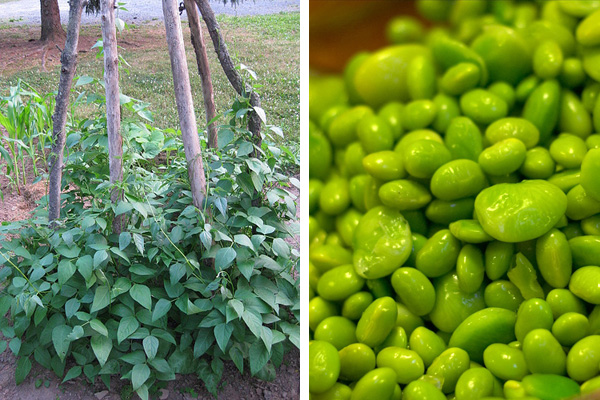 Beans are a popular garden plant, with good reason—they are one of the tastiest vegetables in the garden. They are also pretty easy to grow, and with a little bit of TLC you can get quite a yield of tasty pods or shelled beans that can be used in all kinds of recipes. Beans are also a perfect garden crop for vegetarians because of their high protein content. What's not to like?
Continue Reading: Diverse Beans a Warm-Weather Garden Star
Posted by Jamie Oberdick on 05/31, 2012 at 09:31 AM
Page 139 of 219 pages « First < 137 138 139 140 141 > Last »