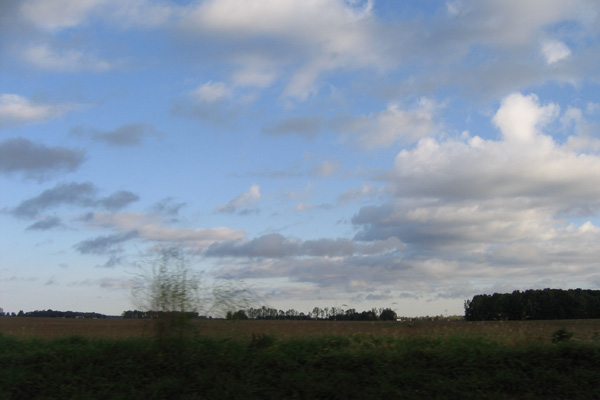 Last week brought with it a roller coaster ride of weather events – one day sweating into the black plastic as we lay out the onion crop; the next day freezing in an arctic wind as we try to tack down row covers to protect tender seedlings from impending frost.
And, of course, there was the freak snow storm that came and went like a gaff from presidential candidate. It was horrible at the time, but we were over it by the next day, having forgotten what all the fuss was about as we went on with the daily task of surviving in an uncertain world.
Continue Reading: Roller Coaster Ride of Weather
Posted by Tony Ricci on 04/30, 2012 at 09:33 AM
Tags: farm |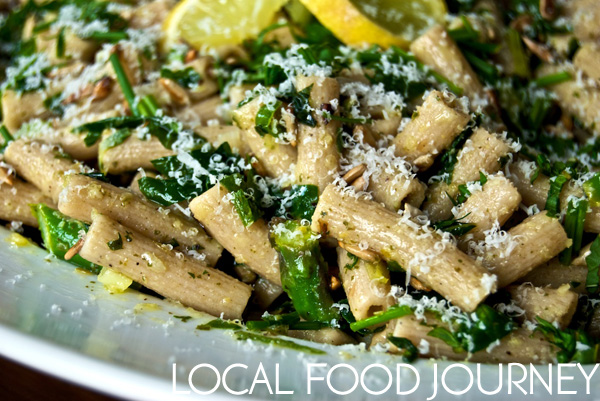 One of the best things about belonging to your local Community Supported Agriculture farm (CSA) is how quickly the season gears up — and how big your box of veggies gets. It starts small with bunches of asparagus, spinach, and rhubarb. And radishes, how I love the radishes — they are eaten the minute they get in the house.
You start to plan meals based on what needs to be used, rather than what you are in the mood for. But I find that it allows you to become much more creative in the kitchen — matching what you have with what sounds good. This dish is a perfect example.
Continue Reading: Spring Pasta Salad with Asparagus, Spinach, and Mint
Posted by Kristin Camplese on 04/27, 2012 at 07:55 AM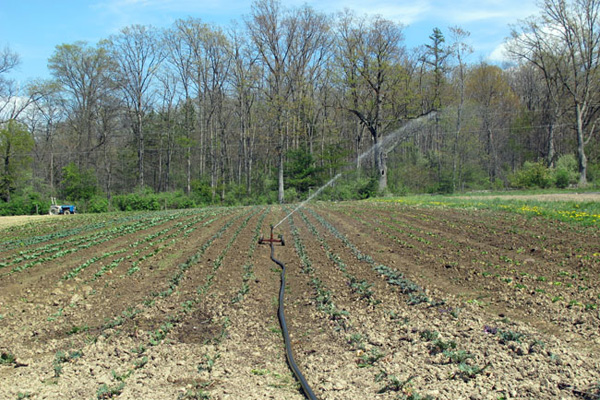 Mid-April felt more like July. We had full irrigation running on the crops in the fields since the beginning of the month, as we took turns waiting for the next available hose to water a greenhouse. It was dry, dry, dry!
Continue Reading: April Weather and Asparagus Salsa
Posted by Kim Tait on 04/26, 2012 at 10:21 AM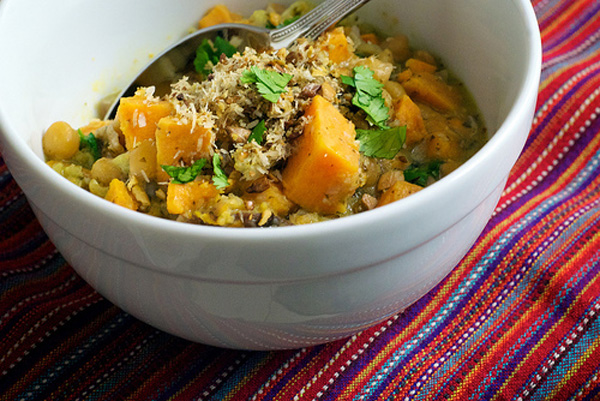 Curries fall into the category of totally flexible and easy and cheap weeknight meals. Lentils (or in this case, garbanzos) or Tofu are perfect for vegetarian options — but any kind of meat or seafood protein works equally well. Vegetables can be anything that you have on hand, provided that you have a nice amount of ginger and garlic. If you don't have coconut milk and Thai curry paste (which take you in the Thai Curry direction), you can go the Indian Curry route and use a good quality Indian/Madras curry powder and garam masala with some broth or water. Serve it over rice if you like — or without rice and thick like a stew, or thinned out as a soup.
Continue Reading: Green Coconut Curry with Chick Peas
Posted by Kristin Camplese on 04/25, 2012 at 12:06 PM
Page 138 of 211 pages « First < 136 137 138 139 140 > Last »