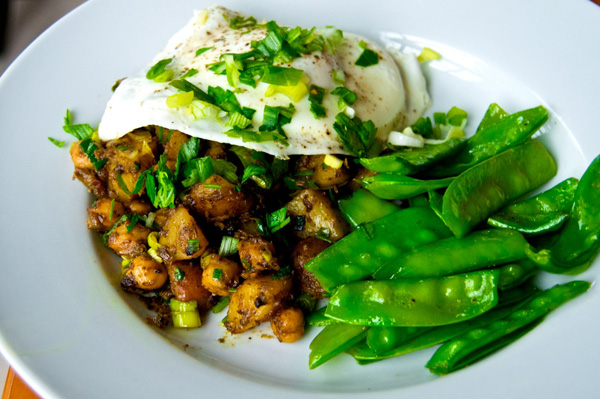 I love the challenge of taking very disparate items and somehow bringing them together into a coherent dish. Certainly some of the dishes turn out a lot better than others, but it is always a fun experiment. In this case, I had new potatoes, garlic scapes (the green flower shoot from the garlic), green onions, parsley, and lots of eggs. I settled on a "hash" sort of thing and I was not disappointed. I love putting a slight twist on a very traditional approach and it was a delicious vegetarian entree. I served it with sauteed snow peas and a nice glass of Sauvignon Blanc.
Continue Reading: Curried Chick Pea and Red Potato Hash
Posted by Kristin Camplese on 01/20, 2012 at 10:29 AM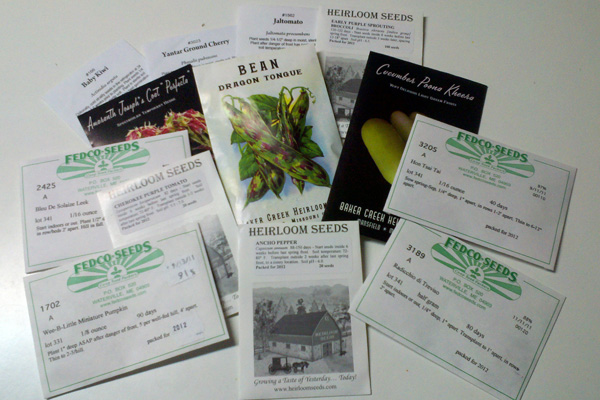 We are in the heart of winter, so buying garden seeds may not be the first thing on your mind. However, if you are planning on ordering seeds online (you will more choices online than you will in a store), now is the time to do so.
Continue Reading: Don't wait to make online seed orders for 2012 garden season!
Posted by Jamie Oberdick on 01/18, 2012 at 06:48 PM
Tags: gardening |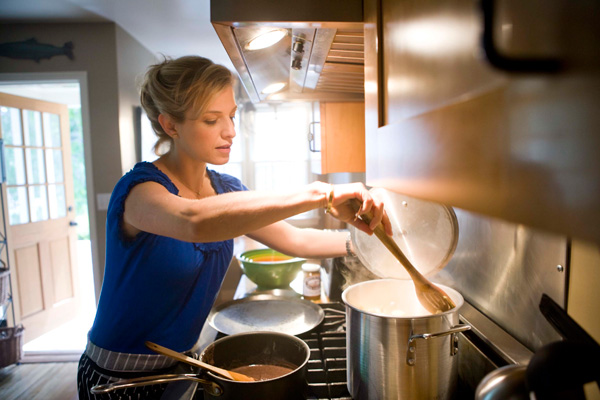 Join Chef Pati Jinich of the new PBS series Pati's Mexican Table for WPSU's 20th Annual Connoisseur's Dinner on Saturday, February 18th. Experience firsthand the adventurous cuisine found across Mexico with each dish serving as a point of departure into the country's rich history and culture.
For more details, visit http://wpsu.org/events/conndinner2012.
Continue Reading: Mark Your Calendar: Fiesta de invierno with Chef Pati Jinich
Posted by Emily Wiley on 01/17, 2012 at 11:18 AM
Tags: event |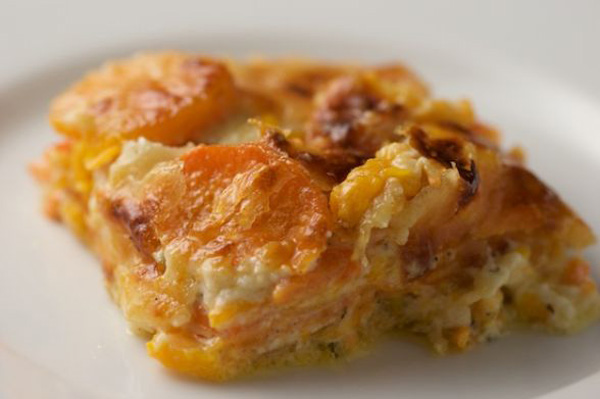 Our local food partners are the stars behind the scenes at Harrison's Wine Grill – we purchase from more than 20 local businesses during the growing season. During the winter, we focus more on the year-round products, especially locally produced cheese like our Goot Essa cheddar and Three Belle goat cheese, both from Millheim, Pa. We are working to bring more Pennsylvania artisanal cheeses onto our menu this year because our menu items designed around Goot Essa Sharp Cheddar have been so popular, especially the gratin recipe featured below.
Continue Reading: Year Round Good Eating and Gratin Recipe
Posted by Harrison's Fresh + Local on 01/10, 2012 at 02:07 PM
Page 136 of 196 pages « First < 134 135 136 137 138 > Last »