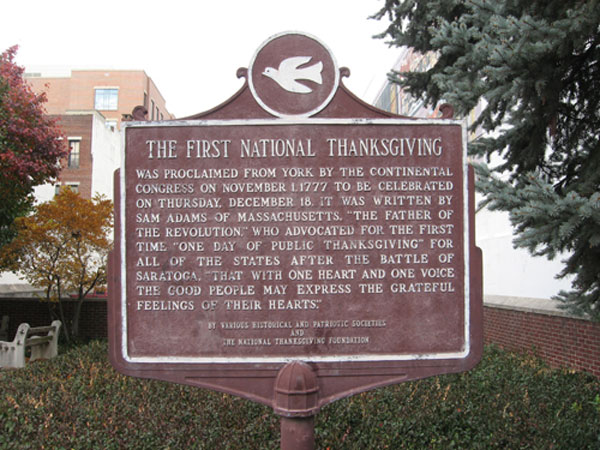 I grew up in York, PA. Christmas and Easter were at my grandma's, but Thanksgiving was at my parents' house. There was typically a crowd of 12-15 relatives, but it always felt to me, as a kid, like 50 people because my childhood home is pretty small.
Continue Reading: First National Thanksgiving and York County Filling
Posted by Jamie Oberdick on 11/22, 2011 at 02:35 PM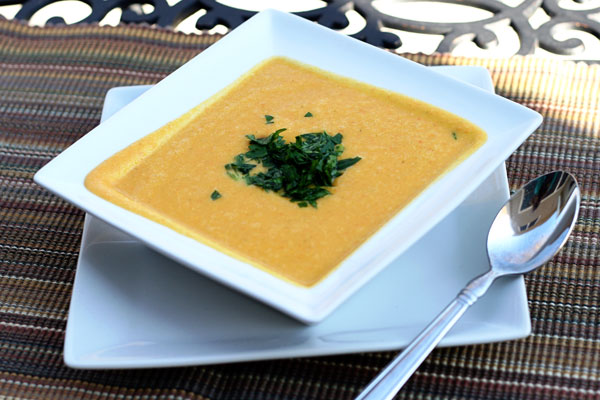 This thick and creamy soup is full of some of the season's best flavors and would make any Thanksgiving table a more festive one.
Continue Reading: Sweet Potato and Apple Soup
Posted by Emily Wiley on 11/21, 2011 at 02:31 PM
Tags: recipe | fall | apples | sweetpotatoes |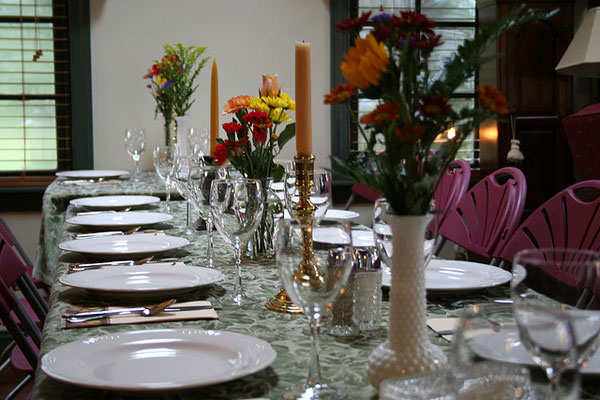 Less than a week to go until Thanksgiving Day—a holiday created for foodies! What do you plan to place on your table this year? Check back next week for some of our favorite recipes and ideas to take care of those turkey leftovers. Until then, take advantage of holiday specials offered by some of your favorite local shops.
Continue Reading: Countdown to Thanksgiving
Posted by Emily Wiley on 11/18, 2011 at 01:17 PM
Tags: holidays |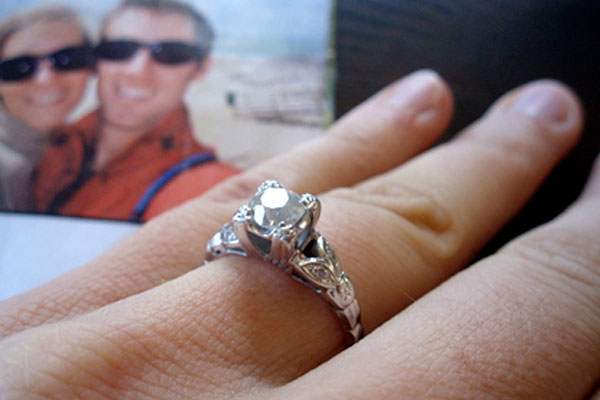 Going to go a bit off-topic here, but I had to share this story with everyone who reads this blog. Gardening is something that often is done together by couples and who knows how many relationships are sparked at a plant sale or garden center. However, gardening is not really thought of something as romantic, per se.
Continue Reading: Sowing the Seeds of a Great Marriage
Posted by Jamie Oberdick on 11/16, 2011 at 09:00 AM
Tags: gardening |
Page 135 of 191 pages « First < 133 134 135 136 137 > Last »