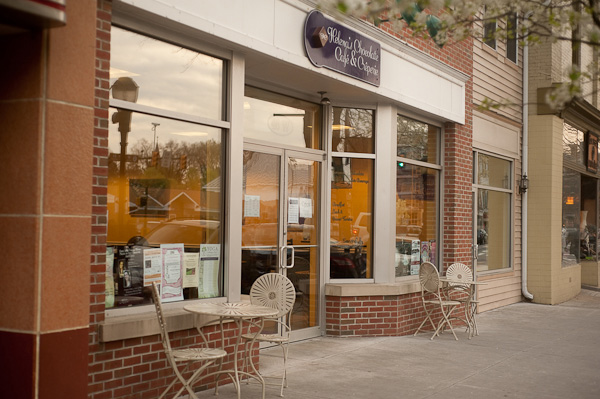 Have you ever walked into a place and smiled? It's like finding your "happy place." Happiness may not be found in coffee (or chocolate), but they definitely help. And when you meander into a little cafe like Helena's Chocolate Cafe & Creperie in Carlisle, and look around, I guarantee that you will smile.
It's a little touch of European cafe-style happiness in the middle of a historic town. It's the feeling of being involved in the community, and yet, somehow elevating the community … adding something special to the recipe of community. A sprinkle of joy + a dash of delectable delights + sunny sentiment = Welcome to Helena's!
Continue Reading: The Great Coffee Adventure: Helena's Chocolate Cafe & Creperie in Carlisle
Posted by Naomi Elle Schwartz on 05/29, 2012 at 09:36 AM
Tags: coffee |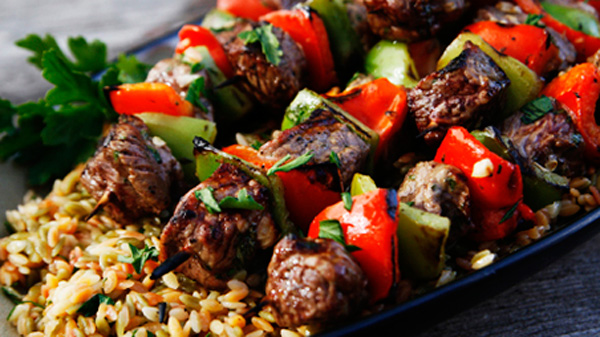 What are you grilling this Memorial Day weekend? Fire up the grill and try one of these summertime recipes!
Continue Reading: Fire up the Grill
Posted by Emily Wiley on 05/25, 2012 at 08:01 PM
Tags: grilling |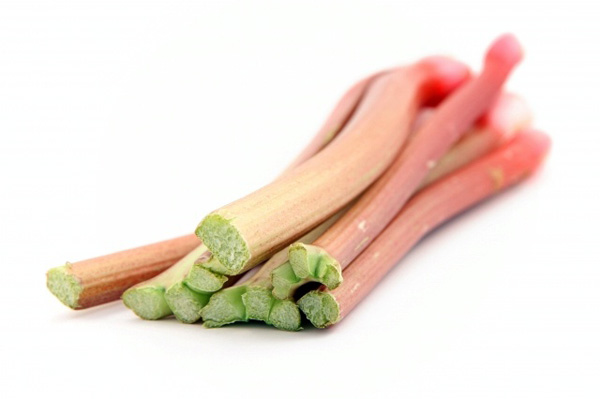 When I moved to State College in 1972 and noticed five large plants growing in my backyard in suburban Lemont, I had to ask what they were. Rhubarb, I was told. I had never heard of it. So I took out all but one of them to make room (ironically) for a strawberry patch. Who knew?
I know better now, of course. And judging from the (modest) increase in sales of our Jade Family Farm rhubarb, folks in Happy Valley are catching on, too. Now you can find it from several vendors at most local farmers markets – and sometimes in supermarkets.
Continue Reading: The Amazing (mostly unknown) Rhubarb
Posted by James Eisenstein on 05/25, 2012 at 03:53 PM
Tags: rhubarb |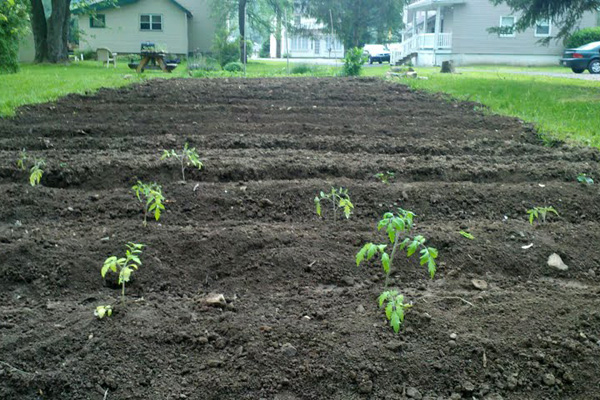 It's mid-May, which is peak time for "putting in the garden," an old saying that means planting your frost-sensitive plants now that we are mostly past the risk of frost. (Although not completely, more on that later.)
Whether you started tomatoes from seed or bought the plants at your favorite garden center or farmer's market, transplanting them the right way is very important.
Continue Reading: How to Transplant Tomatoes Now for Great Harvests Later
Posted by Jamie Oberdick on 05/23, 2012 at 09:43 AM
Page 133 of 211 pages « First < 131 132 133 134 135 > Last »