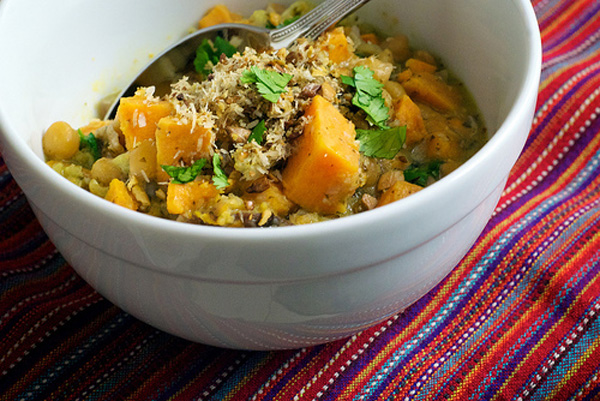 Curries fall into the category of totally flexible and easy and cheap weeknight meals. Lentils (or in this case, garbanzos) or Tofu are perfect for vegetarian options — but any kind of meat or seafood protein works equally well. Vegetables can be anything that you have on hand, provided that you have a nice amount of ginger and garlic. If you don't have coconut milk and Thai curry paste (which take you in the Thai Curry direction), you can go the Indian Curry route and use a good quality Indian/Madras curry powder and garam masala with some broth or water. Serve it over rice if you like — or without rice and thick like a stew, or thinned out as a soup.
Continue Reading: Green Coconut Curry with Chick Peas
Posted by Kristin Camplese on 04/25, 2012 at 12:06 PM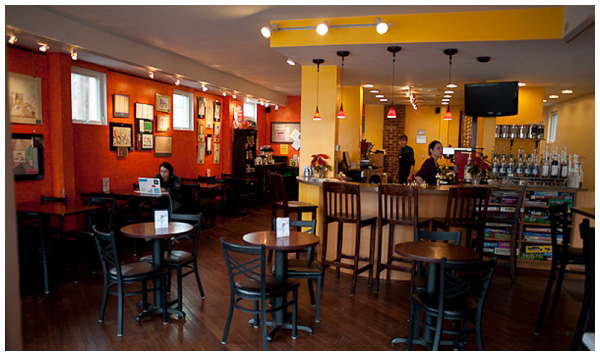 There is a "welcoming feeling" that permeates Standing Stone Coffee Company in Huntingdon. Like a bear hug you get from your big brother after being away all summer. It's nice and warm and all-kinds-of-happy. It says "I'm glad you're here! Sit down and stay awhile."
Continue Reading: The Great Coffee Adventure: Standing Stone Coffee Company in Huntingdon
Posted by Naomi Elle Schwartz on 04/24, 2012 at 10:02 AM
Tags: coffee |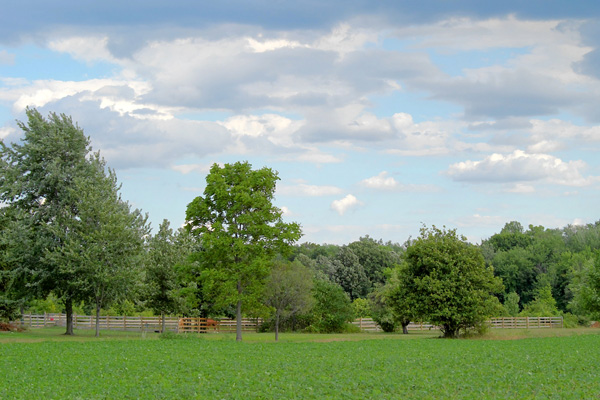 Snow may be falling today, but it is April, and Harrison's Wine and Grill is serving its seasonal spring menu.
The globally-inspired menu includes a few new partners that attended the PASA conference in February—Vale Wood Farms and Clover Creek Cheese Cellar, with several more in the works. Harrison's now has over 25 local growers and purveyors. See the full list here.
Continue Reading: Harrison's Seasonal Spring Menu
Posted by Emily Wiley on 04/23, 2012 at 11:31 AM
Tags: spring | restaurant |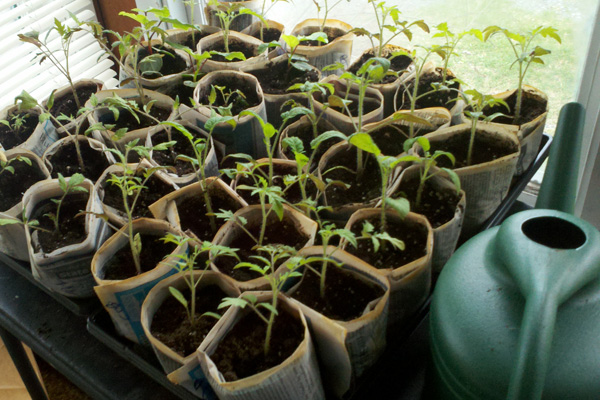 In my last post I talked about planting seeds indoors. And given that we are four to six weeks away from the last frost as I write this, you should have seedlings growing somewhere in your house.
Continue Reading: Paper Pots Offer Cost-Effective, Environmentally Friendly Home for Seedlings
Posted by Jamie Oberdick on 04/20, 2012 at 09:00 AM
Tags: gardening |
Page 127 of 200 pages « First < 125 126 127 128 129 > Last »