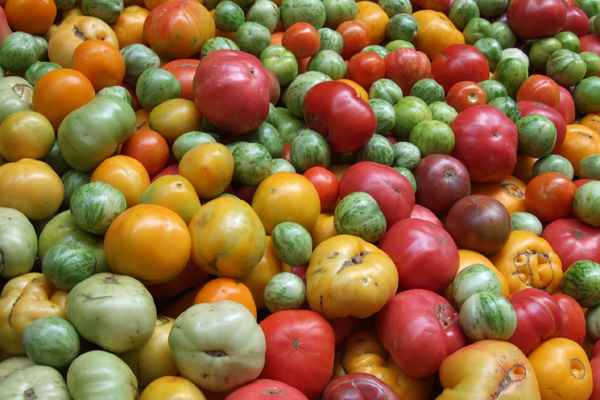 The inevitable finally happened. Late blight has taken most of our tomatoes.
Continue Reading: The Inevitable
Posted by Tony Ricci on 08/09, 2012 at 08:00 AM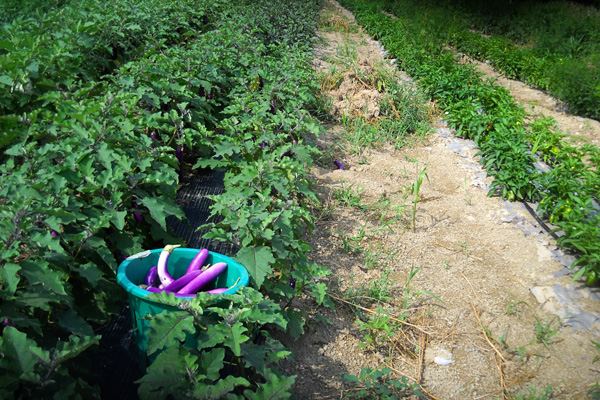 Many Americans have lost touch with the land and food production, and know little about what the folks who grow vegetables actually do. A student of mine on a class visit to a farm was amazed when she pulled a carrot out of the ground. So this is where they come from!
People around here often either grew up on a farm or have gardens, and know how carrots grow. Still, I suspect few know the details of growing less common vegetables. Today's discussion reveals the shocking truth about life in the eggplant patch at harvest.
Continue Reading: Harvesting Eggplant
Posted by James Eisenstein on 08/08, 2012 at 01:42 PM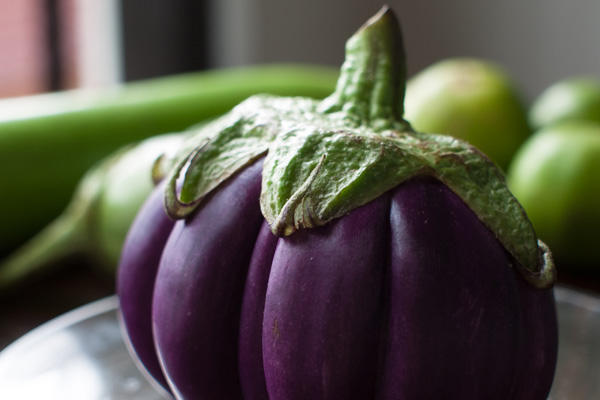 How do you eat an eggplant? Share your favorite recipe by September 1st for a chance to win a $25 gift certificate to Harrison's Wine Grill in State College.
Continue Reading: Eggplant Recipe Contest
Posted by Emily Wiley on 08/03, 2012 at 11:06 AM
Tags: recipecontest | eggplant |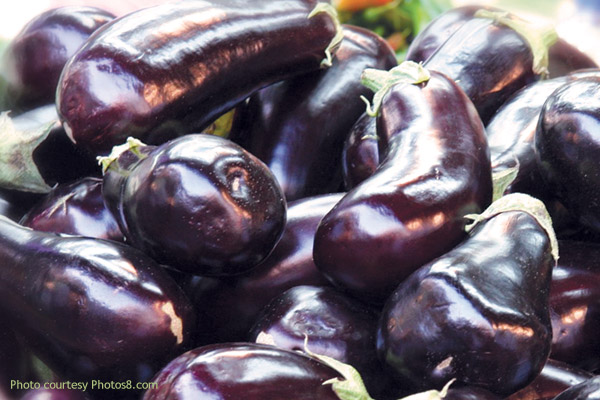 Caponata is a classic dish from Italy—the eggplant soaks up the flavors of the salty and sweet ingredients and is a pleasing, flavor-filled way to eat lots of this healthful vegetable. There are additional health benefits in this recipe from the fresh, in-season garlic, the rice wine vinegar, and the cocoa powder. August is eggplant season with plenty available at the farmers markets, so stock up now!
Continue Reading: Eggplant Caponata
Posted by Kit Henshaw on 08/01, 2012 at 11:47 AM
Page 123 of 211 pages « First < 121 122 123 124 125 > Last »