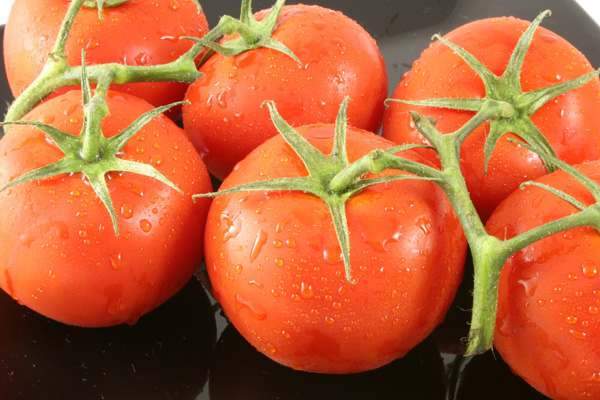 We're finally on the brink of the much anticipated tomato avalanche. Months of preparation and anxiety over late blight has brought us to the place we've been waiting for since last fall when frost finally took the patch to the great compost pile in the sky.
Continue Reading: Tomato Avalanche
Posted by Tony Ricci on 07/17, 2012 at 08:44 AM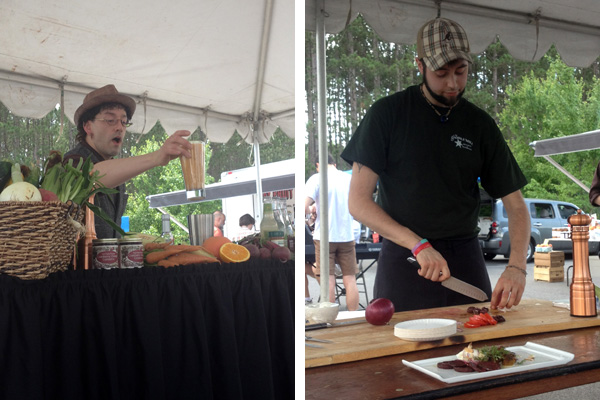 On Tuesday, July 10th, a crowd gathered at the Boalsburg Farmers Market for the second Learning Kitchen event. Sc'Eric Horner, beverage manager at Fuji & Jade Garden, demonstrated how to make "cocktails from the garden." And Nate Bruny, executive sous chef at Zola New World Bistro, showed how to make several dishes from market fresh vegetables.
Continue Reading: The Learning Kitchen at the Boalsburg Farmers Market: Cocktails, Okra, and Kohlrabi
Posted by Cara McShane on 07/16, 2012 at 10:37 AM
Tags: event |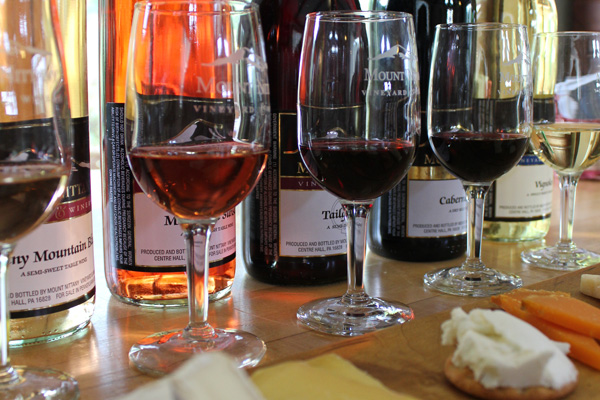 Mount Nittany Vineyard and Winery held its second (sold-out!) wine and cheese pairing event, "Wine and Cheese Fundamentals," on June 30th. The event was led by Jamie Ryan, a central Pennsylvania native and Penn State graduate. Jamie is a wine consultant with a distinguished fifteen year career in wine sales, purchasing, and education and brings with her a comprehensive knowledge of the wine industry from vineyard to the table. The class enjoyed a casual evening of guided wine and cheese pairings and an interactive discussion of the connection between them. Here, Jamie shares with us her insights on the topic:
Continue Reading: Wine and Cheese Fundamentals
Posted by Linda Weaver on 07/13, 2012 at 01:27 PM
Tags: wine |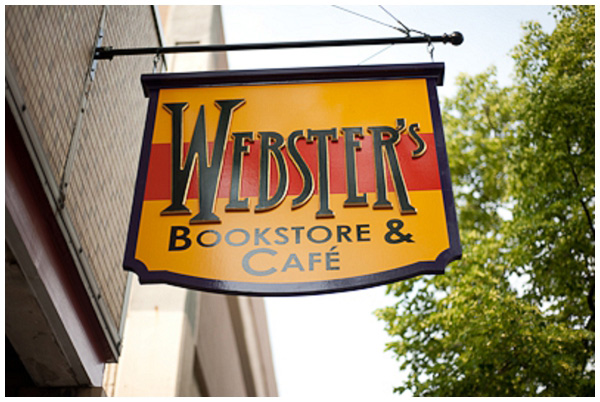 Webster's Bookstore & Cafe has been around for years and years. Longer than I've been a coffee-lover, but definitely during the years when I was a book-lover. I treasure hunted through their shelves several times and obtained some interesting vintage children's novels (my favorite kind!) to add to my overflowing home collection. I also obtained a beautiful hard cover version of The Complete Poems of Elizabeth Barrett Browning.
Webster's disappeared from the State College area for a little while when they had to move from their downtown location, then into and out of another location (where the Callao Cafe is now located!). But they have finally found a perfect space to combine book-browsing and cafe-eating for State College patrons.
Continue Reading: The Great Coffee Adventure: Webster's Bookstore & Cafe in State College
Posted by Naomi Elle Schwartz on 07/10, 2012 at 10:26 AM
Tags: coffee |
Page 121 of 207 pages « First < 119 120 121 122 123 > Last »