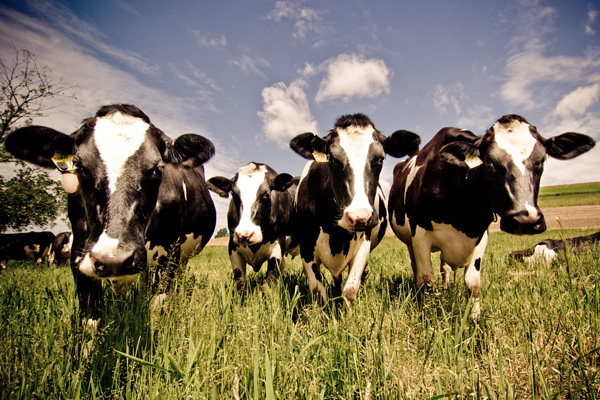 One of our new local partners at Harrison's Wine Grill & Catering is Vale Wood Farms. Located in the town of Loretto, PA, Vale Wood Farms is named for the farm's location in "the valley by the woods." This five generation family farm was first established in 1933 and began milk deliveries to local families and to the former Penn Cress Ice Cream Company in the local town of Cresson, PA. Vale Wood continues its tradition of home deliveries – you might see their trucks in your neighborhood early in the morning.
Continue Reading: Vale Wood Farms: Local Dairy Farm Delivers
Posted by Harrison's Fresh + Local on 05/21, 2012 at 09:14 AM
Tags: dairy |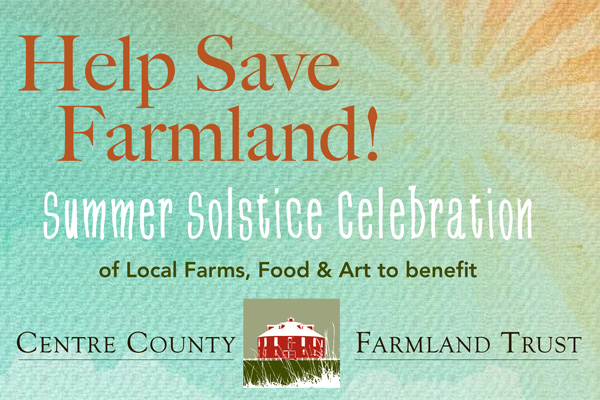 Mark your calendar for the 2012 Summer Solstice Celebration on Saturday, June 16th from 1-4pm at Tait Farm in Centre Hall. Locavores, landscape art enthusiasts, and interested community members are invited to attend the second annual event to benefit the Centre County Farmland Trust (CCFT).
Continue Reading: Save the Date: Summer Solstice Celebration is June 16th
Posted by Emily Wiley on 05/18, 2012 at 08:54 AM
Tags: event | summersolstice |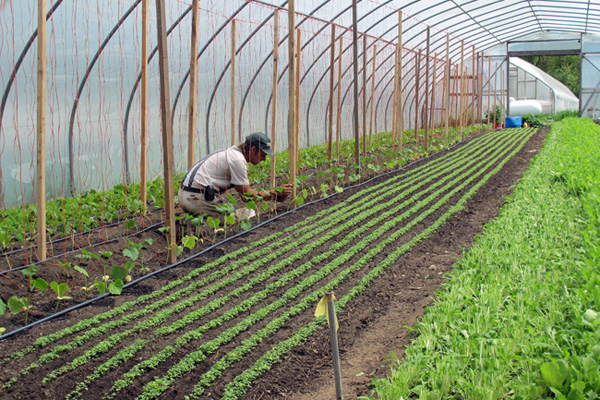 Farming is hardly ever a perfect world. It is often too wet or dry, too hot or cold—but then every once in a while along comes the perfect day.
Continue Reading: Field Notes and Mesclun Salad with Mango Chutney Dressing
Posted by Kim Tait on 05/17, 2012 at 08:44 AM
Tags: fieldnotes | recipe | spring | greens |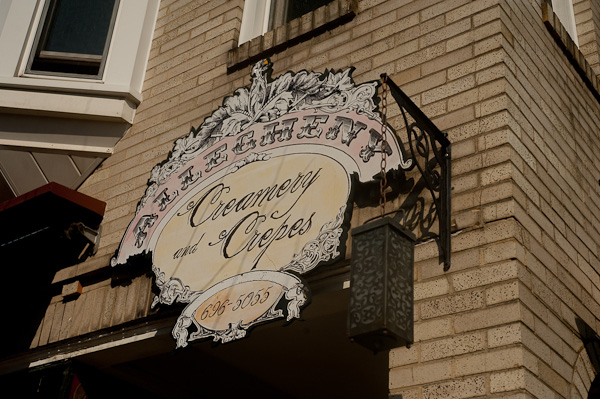 Finding Allegheny Creamery & Crepes was unintentional. A fully-delicious-delectable accident that I am very grateful for! We had intended to check out another cafe in Hollidaysburg, but it wasn't open when we thought it would be. Just imagine us, trudging slowly back to our vehicle, saddened, dejected, and desperately in need of the espresso/coffee/sugar-blended beverages that we regularly consume. Then I looked up, "Oh! Crepes! I love crepes!" I said to my husband "Maybe they would know of another coffee shop?"
So in we went.
Continue Reading: The Great Coffee Adventure: Allegheny Creamery & Crepes in Hollidaysburg
Posted by Naomi Elle Schwartz on 05/15, 2012 at 03:12 PM
Tags: coffee |
Page 121 of 198 pages « First < 119 120 121 122 123 > Last »