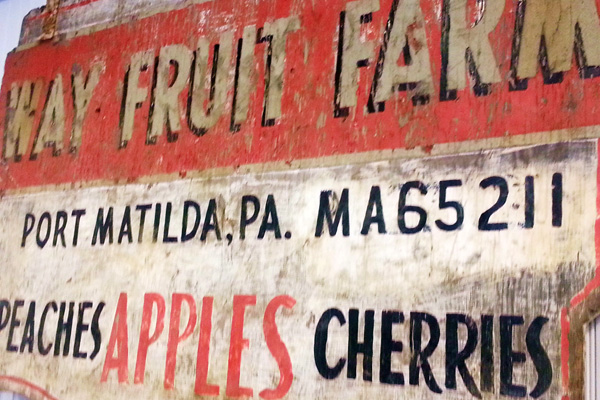 The Saturday before last, Way Fruit Farm officially said "goodbye" to summer by launching into the fall season with the conclusion of the annual Apple Festival.
Continue Reading: Apple Festival at Way Fruit Farm
Posted by Brittany Smith on 10/31, 2012 at 01:59 PM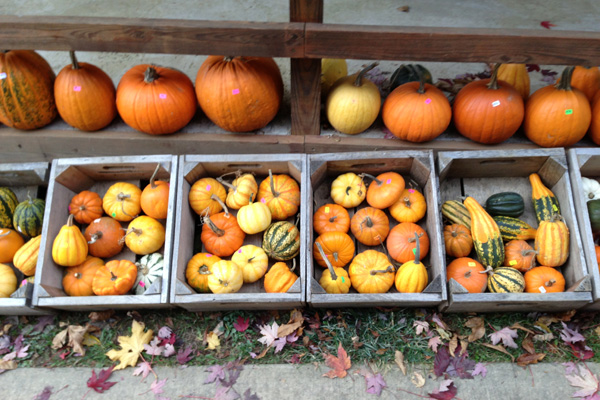 Mount Nittany Winery was a busy place last Saturday as guests enjoyed the annual Harvest Fest. The main room was packed full of people moving from one table to another, sampling and purchasing local foods and beverages.
The festival is hosted by the winery each year and features local vendors selling cheese, honey, salsa, pumpkins, and even soap. Many of the vendors in attendance said they have been unaffected by any problems with the economy.
Continue Reading: The State of Local Food at the Harvest Fest
Posted by Jessica Illuzzi on 10/25, 2012 at 03:31 PM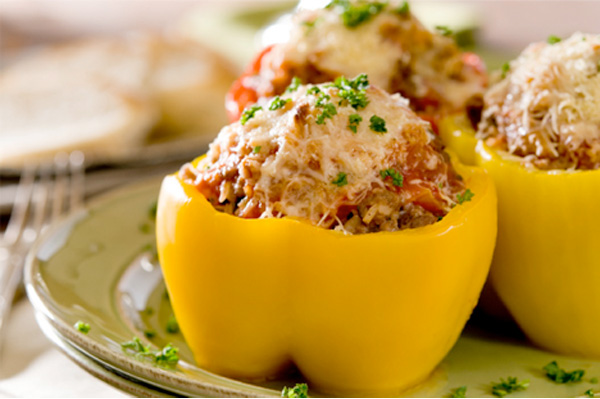 I've always thought the best part of fall is its' warm colors: green, red, orange, and yellow. Not only do these colors represent a changing of the leaves, but the crisp, vibrant flavors of fresh bell peppers.
The bell pepper's quirky shape is a perfectly sweet substitute for the average bowl, and can hold flavors twice as savory as its own.
Try adding a festive kick to your favorite fall dishes with these Spicy Beef Stuffed Peppers.
Continue Reading: Spicy Beef Stuffed Bell Peppers
Posted by Brittany Smith on 10/23, 2012 at 11:49 AM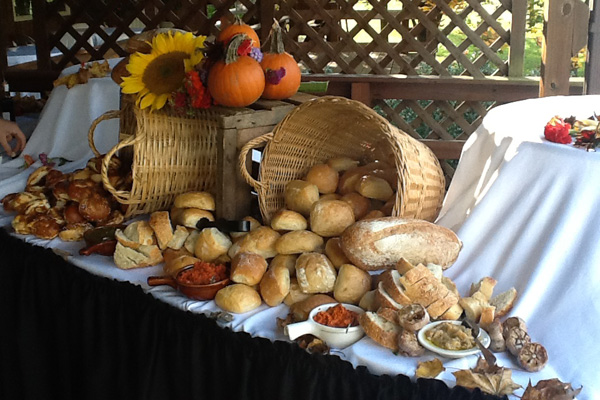 Guests of the first annual Plow to Plate Harvest Festival on Wednesday, October 10th enjoyed seasonal dishes and fall-inspired decorations at Mount Nittany Winery in Centre Hall.
More than 25 vendors from the Boalsburg Farmers Market supplied produce to the region's best restaurant chefs, who prepared delicious dishes for guests to sample. The festival was organized to thank community members, customers, and vendors of the market for their support throughout the year.
Continue Reading: Plow to Plate Harvest Festival
Posted by Jessica Illuzzi on 10/18, 2012 at 02:09 PM
Tags: event |
Page 118 of 211 pages « First < 116 117 118 119 120 > Last »