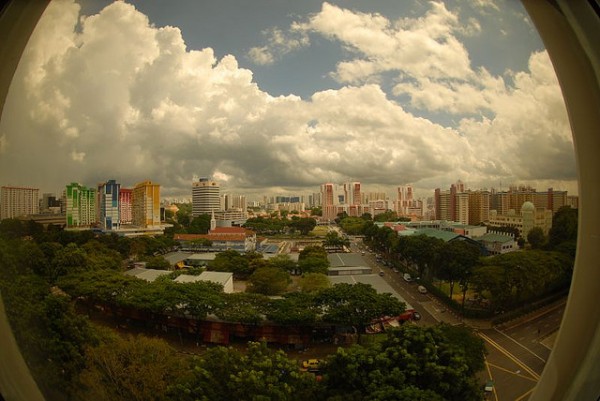 Singapore is known for its food. For those who have been there, Singapore is a world of delicious and unique flavors. Much of this food is trucked in, but an entrepreneur has come up with a vertical farming idea that uses limited energy and may enable Singapore to grow more local food for its residents and visitors.
Continue Reading: Local food innovation in Singapore is something you can look up to
Posted by Jamie Oberdick on 06/06, 2013 at 09:13 AM
Tags: Singapore | localfood | innovation |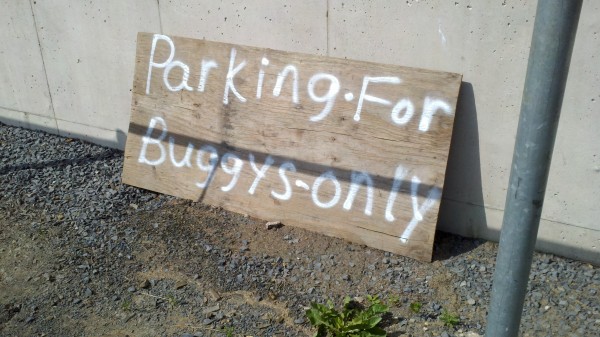 Tucked into a beautiful slice of Pennsylvania known as the Big Valley, Belleville is a small town around 25 miles to the southeast of State College in Mifflin County. Belleville is a community with a variety of different Amish and Mennonite groups. One of the groups of Amish are known as the Peachey or Renno Amish, also known as "black-toppers". Named after the Peachey family, the Peachey folk are industrious with a variety of businesses in the general Belleville area carrying the Peachey name. Two of my personal favorites are local food related—Peachey Greenhouse and the famous A.J. Peachey and Sons. This past Saturday, I decided to take a drive and pay a visit to both of them.
Continue Reading: Things are just Peachey in Belleville
Posted by Jamie Oberdick on 06/03, 2013 at 11:33 AM
Tags: Peachey | Belleville | meat | greenhouse | garden |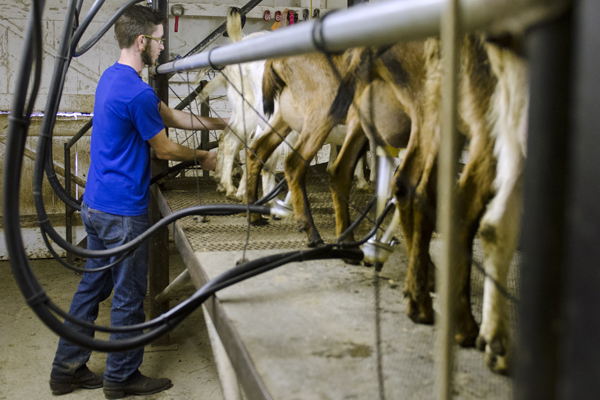 Local Food Journey is pleased to announce that Penn State student and WPSU Multimedia Intern Jessica Paholsky will be producing videos for us that will cover a variety of local food topics, places, businesses, and more. These will generally run every Friday. The first one looks at a few of the challenges of being a goat dairy farmer with Three Belle Cheese General Manager Darren Rhyne.
Continue Reading: Video: Three Belle Cheese…Milking past financial and cultural limits
Posted by Jamie Oberdick on 05/31, 2013 at 02:00 PM
Tags: ThreeBelleCheese | goats | video | JessicaPaholsky |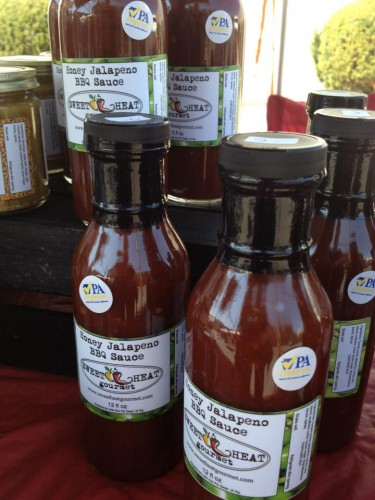 This edition of At the Dinner Table (a conversation with someone involved with local food), is with Shellie Mierwald, founder/owner of Sweet Heat Gourmet, a State College-based sauce company that uses local vendors for the ingredients.
Continue Reading: At the Dinner Table: Shellie Mierwald, founder of Sweet Heat Gourmet
Posted by Jamie Oberdick on 05/28, 2013 at 02:08 PM
Tags: SweetHeatGourmet | AttheDinnerTable | peppers | sauce | farmer'smarket |
Page 117 of 219 pages « First < 115 116 117 118 119 > Last »