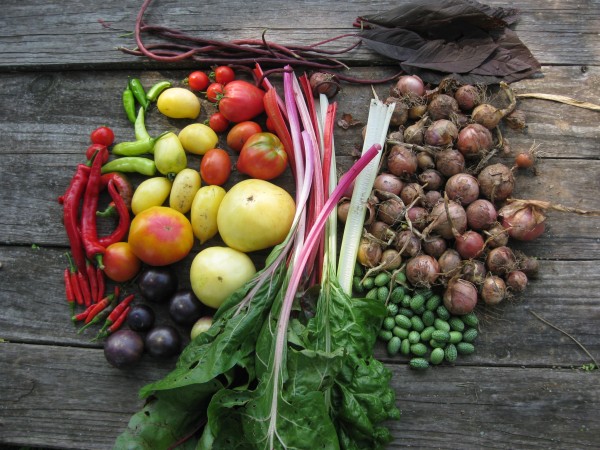 Hello everyone. My name is Jamie Oberdick. You may (hopefully? maybe?) recognize my name as one of the gardening bloggers here at Local Food Journey. I am the new editor of Local Food Journey.
Continue Reading: Local Food Journey announces new editor
Posted by Jamie Oberdick on 04/01, 2013 at 09:57 AM
Tags: NewEditor | JamieOberdick |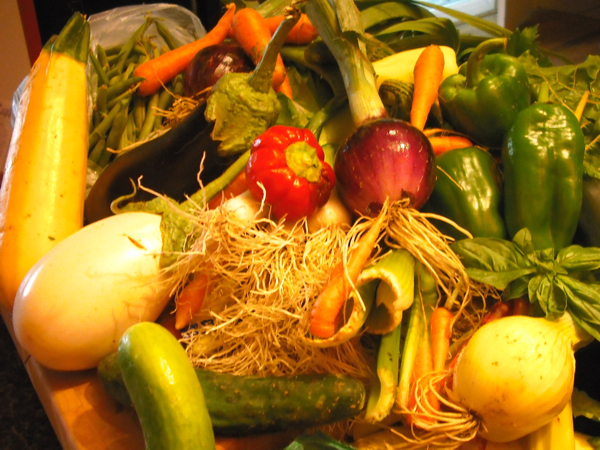 The premise behind the Volumetrics Diet, created by Dr. Barbara Rolls, is that people like to eat. Her solution is to eat more food that is less dense, like non-starchy vegetables, and to sneak them in to the dishes we're already eating. Dr. Rolls is a professor of nutritional sciences and the Helen A. Guthrie chair in nutrition at Penn State. She's creator and author of The Ultimate Volumetrics Diet, a #1 New York Times Bestselling Diet book. Listen to her interview with WPSU's Patty Satalia.
Continue Reading: Sneak More Veggies Into Your Recipes
Posted by Frosty on 03/22, 2013 at 09:46 AM
Tags: food | diet | Rolls | BarbaraRolls | Dr.BarbaraRolls |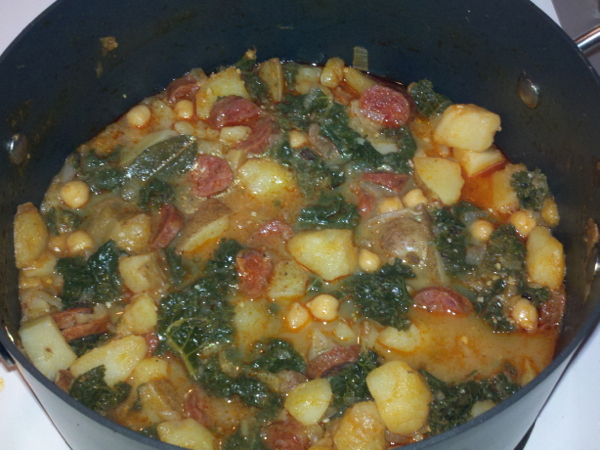 It's February. There's nothing I can really say that's redeeming about local eating in February in Pennsylvania except that we're one month closer the return of good local veggies than we were in January.
Okay, there's one other thing I can say. It's a good time for soup, and I love soup. Far and away my favorite soup of all time is a Portuguese chorizo, kale and potato soup. I don't know where the recipe is from, unless "my mother" is a suitable answer. This soup is flavorful and hearty and a good way to use any potatoes you have put up from last year that are getting all wrinkly and soft.
Continue Reading: Hearty Chorizo, Kale and Potato Soup
Posted by Emily Reddy on 02/08, 2013 at 12:57 PM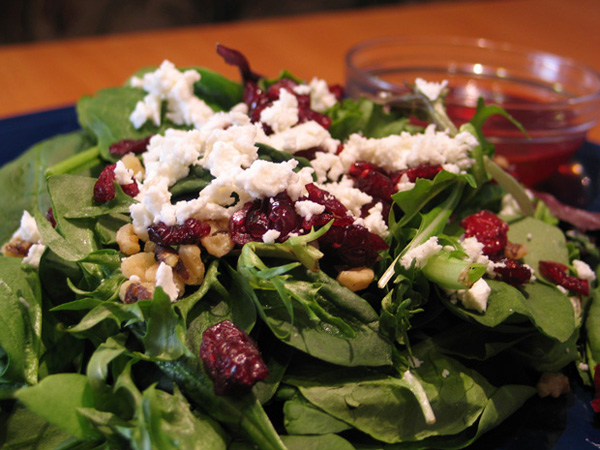 Tis' the season to break out those crazy holiday recipes, and let's be thankful for the ones that work!
Every year, cranberries are the one ingredient that I can't seem to find a place for. I love them, but can't bear the sight of that cylindrical slab or goopy sauce. After a myriad of berry-big failures, I've vowed to take a lighter, simpler approach: a salad.
Continue Reading: Cranberry Walnut Salad
Posted by Brittany Smith on 11/27, 2012 at 11:48 AM
Tags: recipe | winter | cranberries |
Page 116 of 211 pages « First < 114 115 116 117 118 > Last »