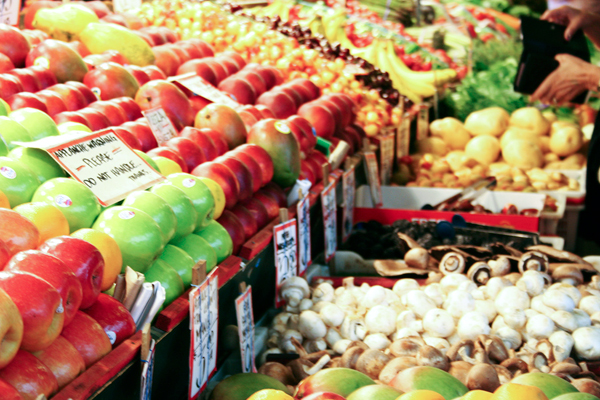 Local food has many benefits, from supporting local businesses to just plain tasting good. But did you know that local food has potential to enhance diversity and improve race relations in the local community? A student from Stanford makes his case on the Huffington Post.
Continue Reading: Stanford student finds connection between local food and building a diverse community
Posted by Jamie Oberdick on 05/01, 2013 at 11:02 AM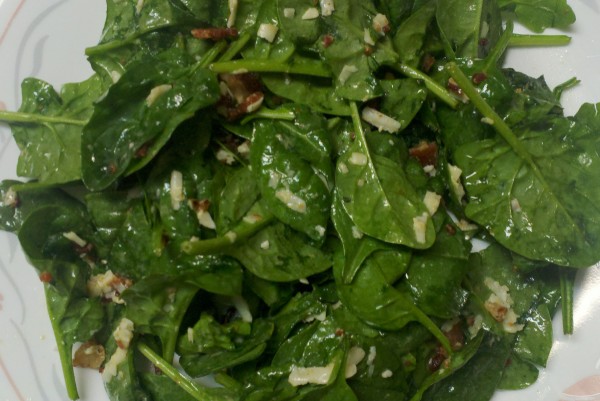 I didn't care how many times Popeye beat Bluto after downing a can of spinach, as a kid I just plain HATED spinach. But as my culinary horizons broadened as I grew up, I quickly learned that spinach didn't have to be a lifeless splatter of lumpy green on a plate. In fact, spinach has become my favorite salad green, and since it is a spring crop, we are in spinach season here in Central Pennsylvania.
Continue Reading: Recipe: Spinach salad with bacon and smoked cheese
Posted by Jamie Oberdick on 04/29, 2013 at 12:42 PM
Tags: recipe | spinach | cheese | bacon | HogsGalore | Gemellis | GootEssa | StarHollowFarm | GreenmoreGardens |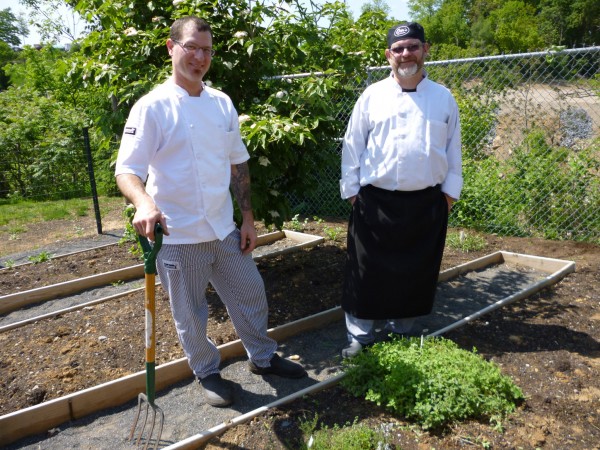 Otto's Pub and Brewery finds a lot of what they serve both on the plate and in the pub glass from local vendors, but one source can be best described as hyper-local—a couple of onsite gardens. These onsite gardens may entail some work—when I talked to Pete Herncane, head chef of Otto's, for this post he had just came in from weeding their garden—but they offer a source of very fresh herbs and vegetables for their local food menu.
Continue Reading: Otto's spring/summer menu includes food grown in on-site garden
Posted by Jamie Oberdick on 04/25, 2013 at 12:37 PM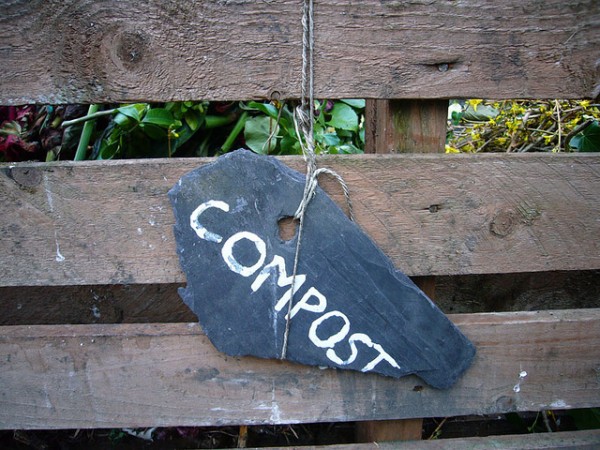 You just made a big pot of soup with all sorts of stuff you got from the farmer's market. Now you have carrot tops, potato peels, yellowed greens, etc. Throw them in the garbage? No way! You have compost, not trash.
Continue Reading: Five Reasons to Compost
Posted by Jamie Oberdick on 04/22, 2013 at 03:01 PM
Tags: composting | FiveReasons | gardening |
Page 113 of 211 pages « First < 111 112 113 114 115 > Last »