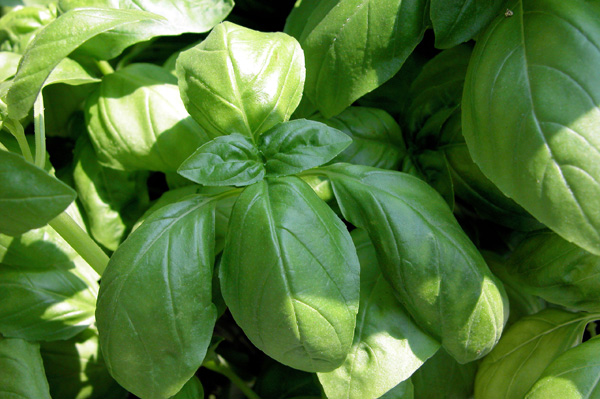 Cooler temperatures and rain offered some much needed relief over the weekend. Fortunately, it was gentle and steady enough to soak in and provide moisture to farmers around the county. The plants in the field should grow like crazy given the forecast for sun and warmer temperatures this week.
As we have been saying all season, the crops are coming on early and fast this year. This week we will have an abundance of basil, carrots and cucumbers. It is a great time to make some pesto, as well as freeze some basil for the winter months.
Continue Reading: Field Notes: Late July and Recipe for Fresh Basil Pesto
Posted by Kim Tait on 07/26, 2012 at 10:15 AM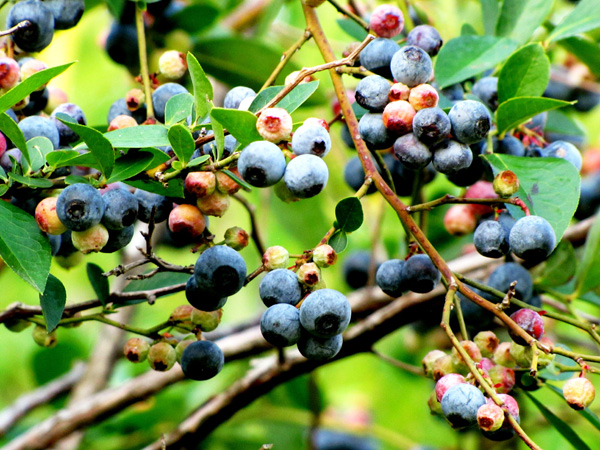 Blueberries are plentiful now at local farmers markets, as well as at our partners' retail locations, Way Fruit Farm and Harner Farm. Here is a delicious recipe for Blueberry Buckle from Clare Traynor of Sweet Indulgence Desserts.
Continue Reading: Blueberry Buckle
Posted by Harrison's Fresh + Local on 07/25, 2012 at 02:13 PM
Tags: recipe | summer | blueberries |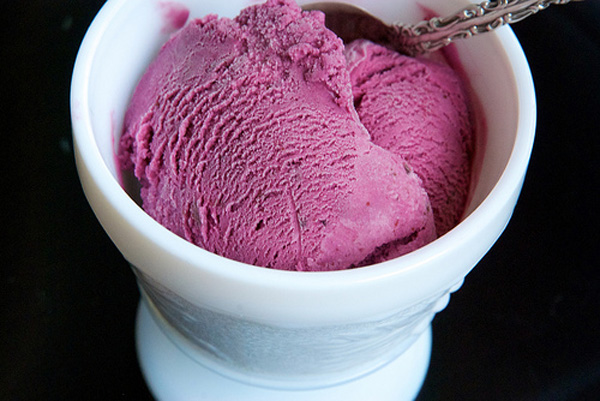 Celebrate National Ice Cream Month and July''s sweet berries with this easy blueberry ice cream!
Continue Reading: Blueberry Ice Cream
Posted by Kristin Camplese on 07/24, 2012 at 02:08 PM
Tags: recipe | summer | blueberries |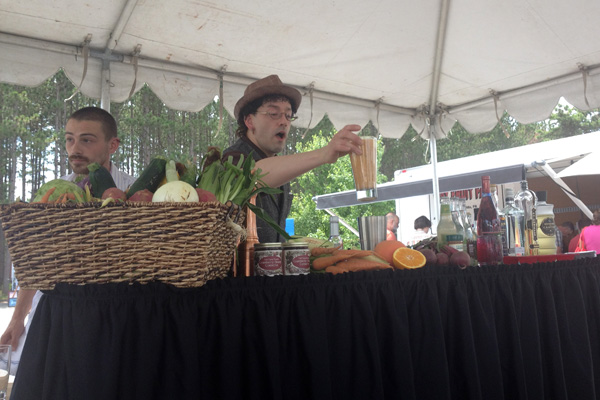 Sc'Eric Horner is a local bartender and "foodie." He moved to State College in 1991 to attend classes at Penn State. Since graduating from the College of Communications in 1994, he has worked at many area establishments including Q's Café / Café SerendipiTea at Encore Books, Gopper's Pizza, Zola New World Bistro, and Webster's Bookstore Café. He is currently the beverage manager at Fuji & Jade Garden restaurant on Westerly Parkway in State College. Sc'Eric would someday like to own his own bar and late-night coffee and tea shop.
Last week at the Learning Kitchen event, Sc'Eric shared recipes for: Sichuan Carrot Smoothie; Beetnik's Tonic; Bee Kind Cranberry Sangria; Frozen Punch Mould. Continue reading to see the recipes!
Continue Reading: Cocktail Recipes from Sc'Eric Horner of Fuji & Jade Garden
Posted by Cara McShane on 07/20, 2012 at 08:00 AM
Page 109 of 196 pages « First < 107 108 109 110 111 > Last »