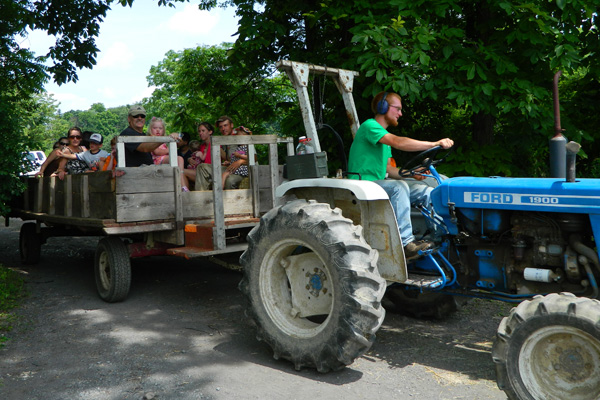 Tait Farm hosted the second annual Summer Solstice Celebration of Local Farms, Food, and Art on Saturday, June 16th from 1-4pm. The event, which benefited the Centre County Farmland Trust, drew a crowd of over 500.
Attendees enjoyed live music, local food and beverage sampling, and an art exhibit presented by the Farmland Preservation Artists.
Continue Reading: Summer Solstice Celebration a Success
Posted by Cara McShane on 06/27, 2012 at 08:41 AM
Tags: event |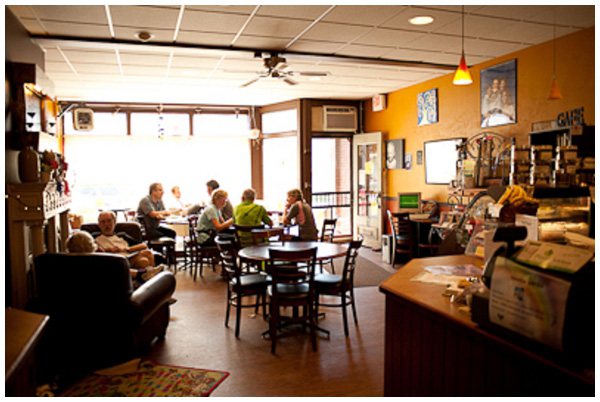 Our next stop on The Great Coffee Adventure took us all the way to Kutztown. Kutztown is a fascinating mix of old-school architecture and new-world culture. While the town is quite interesting, our focus was Global Libations.
There were several bikes parked just outside the front door. Evidently, this is a frequent stop of biking townspeople. It makes sense to me. Bike a few miles, burn some calories, stop to fill up that food/drink tank of your stomach, then bike away again. Everyone's happy!
Continue Reading: The Great Coffee Adventure: Global Libations in Kutztown
Posted by Naomi Elle Schwartz on 06/26, 2012 at 07:58 PM
Tags: coffee |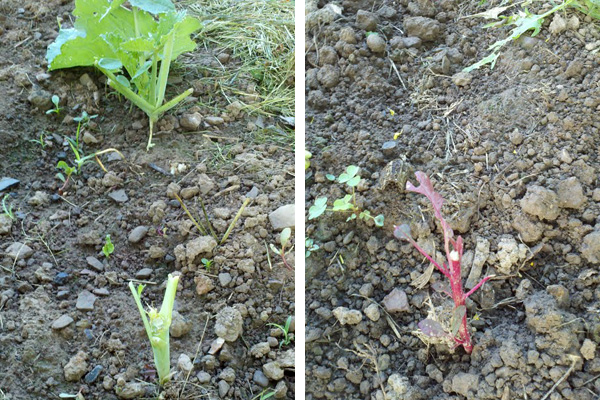 I have heard before that a mild spring means a lot of rabbits the following summer. 2012 seems to be proving this true, as we have had both a warm spring and seemingly, a lot of rabbits.
Continue Reading: Rabbit vs. Gardener
Posted by Jamie Oberdick on 06/25, 2012 at 10:50 AM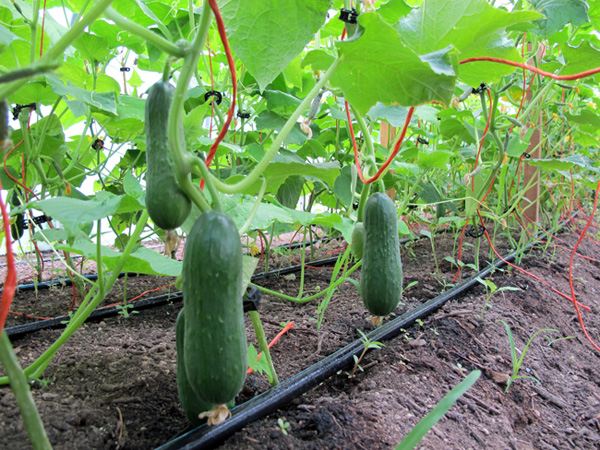 As we roll into summer, things on the farm seem to be going pretty well. The sugar snap peas are coming on, and we will start seeing them in the share this week – they are such a treat! The farmers got the strawberry plugs planted late last week, and we will look forward to having delicious berries in the share next year. We thought we might be able to get one more year out of the old patch, but it gave up the ghost earlier in the spring.
Continue Reading: Summer Field Notes + Recipe for Cucumber Salad with Mint and Feta
Posted by Kim Tait on 06/21, 2012 at 09:07 AM
Tags: fieldnotes | recipe | summer | cucumbers | onions | radishes | mint |
Page 109 of 192 pages « First < 107 108 109 110 111 > Last »