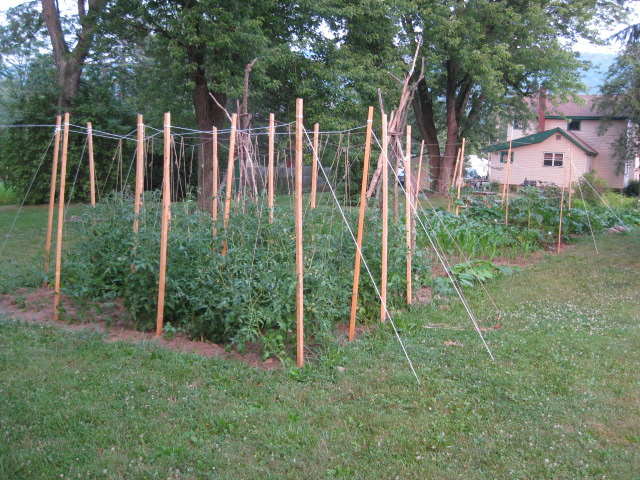 Despite last night's deluge that soaked many a garden and farm around the area and a forecast for a lot more rain, summer almost always has at least a few dry spells. Those are the days when the sun bakes the soil to a crispy golden brown dry, and your plants sometimes do things in desperate self-defense, like curl up leaves in the case of corn. You really have no other alternative but to give your plants the life that only good old water can give them.
Continue Reading: Water your garden the right way during next dry spell
Posted by Jamie Oberdick on 06/26, 2013 at 02:58 PM
Tags: garden | watering | plantdisease |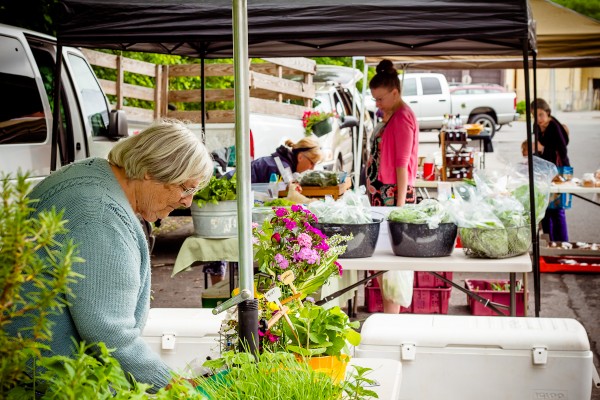 Post by Nick Benard
Living in Bellefonte, I love tracking the progress of spring to summer with the Bellefonte Growers Farmer's Market. Located in the Gamble Mill Parking Lot at 160 Dunlap St, the market runs every Saturday from 8:00 a.m. to noon. This market is akin to a self-regulated cooperative, ensuring that the people you buy your food from are the ones who actually grow it. Did you ever wonder why some farmers markets will be flush with corn and beefsteak tomatoes for Memorial Day, even while our PA gardens are just taking root at the end of May? Chances are they're buying from farms in the South and California.
Continue Reading: Guaranteed local at the Bellefonte Grower's Farmers Market
Posted by Local Food Journey on 06/25, 2013 at 11:21 AM
Tags: BellefonteFarmersMarket |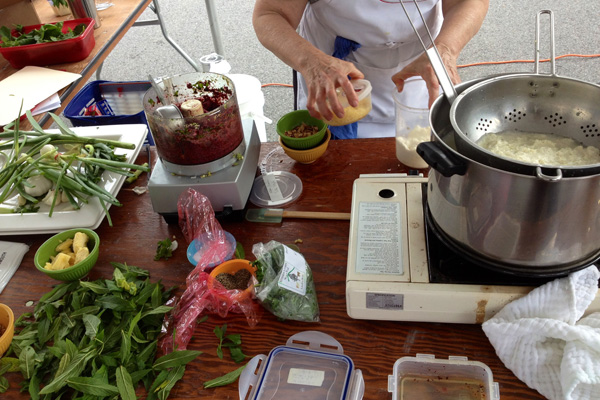 Three local chefs will demonstrate how to prepare dishes using fresh ingredients obtained at the Boalsburg Farmers Market Tuesday, June 25 at 2:00 p.m. Mark Johnson, head chef at the Elk Creek Cafe, will showcase dinner ideas for entertaining friends and family, while Sc'Eric Horner and Chris Young (master cocktailians from the Fuji & Jade Garden restaurant) will demonstrate making "Cocktails from the Garden" using garden-fresh and local ingredients to create exciting summer drinks.
Continue Reading: Learning Kitchen #1 at the Boalsburg Farmers Market June 25
Posted by James Eisenstein on 06/24, 2013 at 12:00 PM
Tags: LearningKitchen | BoalsburgFarmersMarket |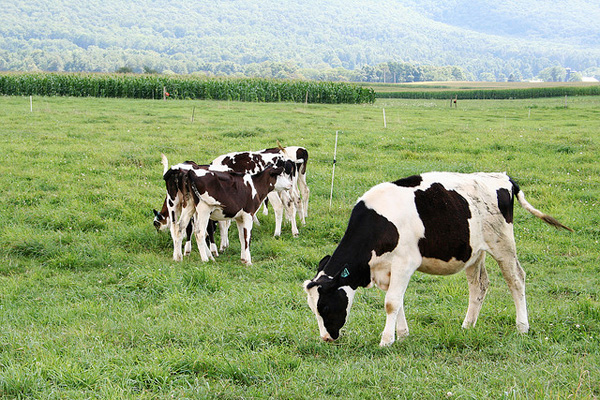 I grew up drinking raw whole milk from a dairy farm that was literally a stone's throw away from my childhood home. On occasion I was annoying enough to garner the attention of the farm workers. On these days I was able to help in the entire milking process. At the time, I had no idea what raw meant and even if I did I'm not sure it would have mattered. My habits changed over time and I became a skim only kind of guy. Recently however, I have made the switch back to raw milk as a result of some research that I've been doing.
Continue Reading: Thoughts on raw milk
Posted by Brad Yeckley on 06/24, 2013 at 08:00 AM
Page 106 of 211 pages « First < 104 105 106 107 108 > Last »