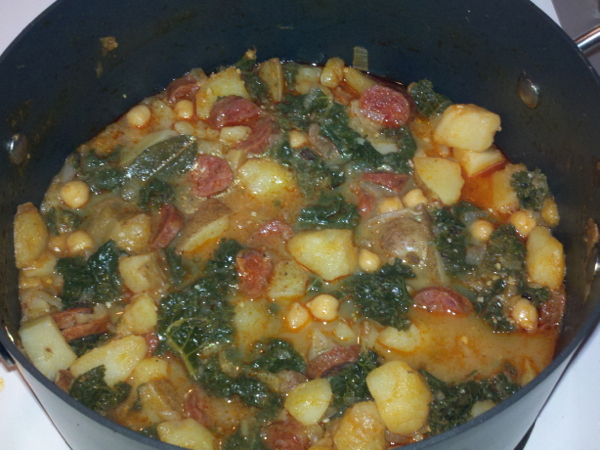 It's February. There's nothing I can really say that's redeeming about local eating in February in Pennsylvania except that we're one month closer the return of good local veggies than we were in January.
Okay, there's one other thing I can say. It's a good time for soup, and I love soup. Far and away my favorite soup of all time is a Portuguese chorizo, kale and potato soup. I don't know where the recipe is from, unless "my mother" is a suitable answer. This soup is flavorful and hearty and a good way to use any potatoes you have put up from last year that are getting all wrinkly and soft.
Continue Reading: Hearty Chorizo, Kale and Potato Soup
Posted by Emily Reddy on 02/08, 2013 at 12:57 PM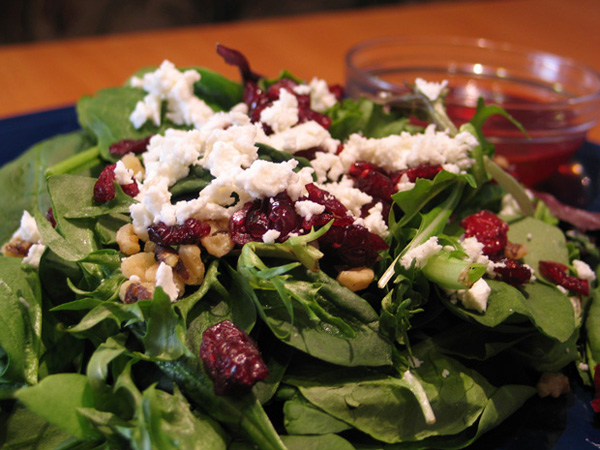 Tis' the season to break out those crazy holiday recipes, and let's be thankful for the ones that work!
Every year, cranberries are the one ingredient that I can't seem to find a place for. I love them, but can't bear the sight of that cylindrical slab or goopy sauce. After a myriad of berry-big failures, I've vowed to take a lighter, simpler approach: a salad.
Continue Reading: Cranberry Walnut Salad
Posted by Brittany Smith on 11/27, 2012 at 11:48 AM
Tags: recipe | winter | cranberries |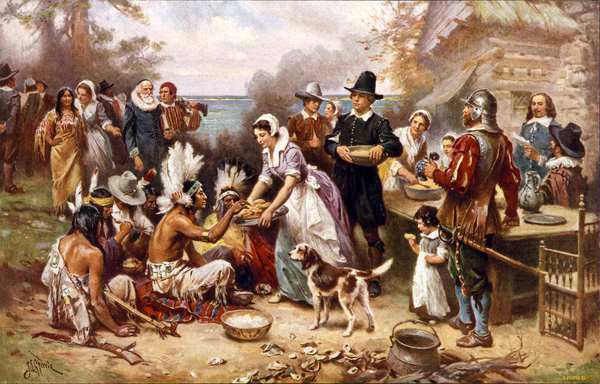 Think back to your very first impressions of Thanksgiving. What were they like? Your young mind probably formulated heartwarming images of pilgrims smiling with Native Americans over warm, delicious food that they'd harvested and cooked together. Both parties truly thankful and dressed to impress; the natives in their tribal best, and the pilgrims in those oddly buckled hats and shoes.
Now think harder, what did the turkey look like? It was beautiful, of course, and looked just like your hand that you'd traced and colored in class: a sizeable bird, wild with full plumage and deep natural colors that was just large enough to feed the small village.
So, what's different?
Continue Reading: Go Natural and Go Local: Heritage Turkeys
Posted by Brittany Smith on 11/20, 2012 at 08:00 AM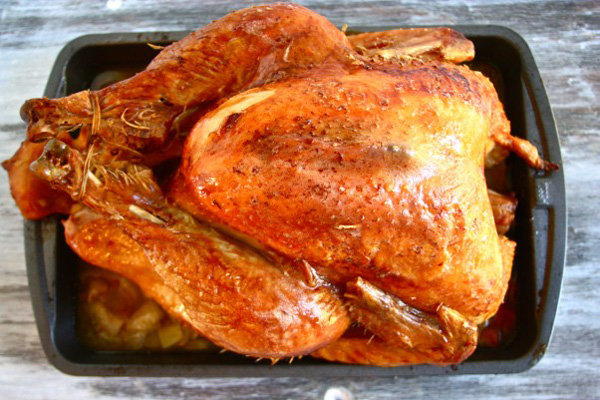 Thanksgiving Day can be daunting for even the most experienced cook. PBS Food is ready to help you pick out your Thanksgiving recipes, plan ahead to stay on track, and remember what Thanksgiving is really about – being grateful and spending time with family.
Continue Reading: Thanksgiving Recipes from PBS Food
Posted by Emily Wiley on 11/19, 2012 at 03:15 PM
Page 105 of 200 pages « First < 103 104 105 106 107 > Last »