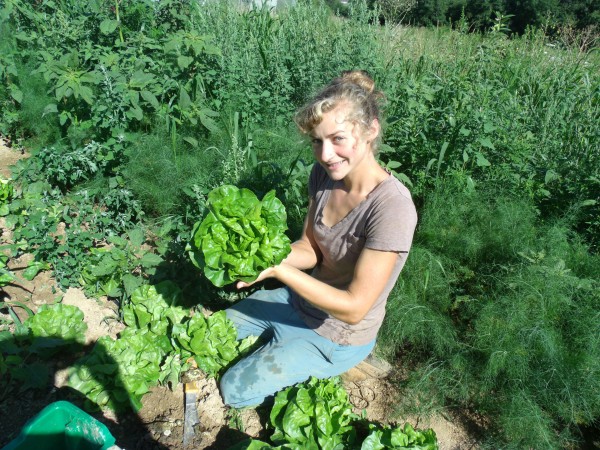 Working on a farm ties you intimately to the earth's rhythms like nothing else. Professors begin the new academic year in the fall, then start all over again in January. But what organic vegetable growers do changes dramatically with the seasons.
Usually, farmers are too busy to reflect on much beyond which 20 of the 30 essential tasks that need to be done right away they can do. But I have the luxury of being (supposedly) retired, working only half time, and this allows me to contemplate the passing of the seasons. So as we enter the fall, this is an appropriate time to review this summer, mostly in pictures.
Continue Reading: End of summer reflections…
Posted by James Eisenstein on 09/16, 2013 at 09:32 AM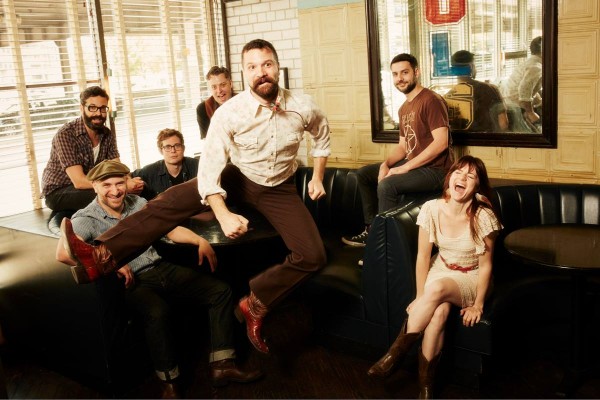 A quiet local food weekend last Saturday and Sunday, but not so this weekend. Some very cool events to check out tomorrow and Sunday. On a bit different note, you can make your Penn State tailgate or party a local food event by offering up some local food like Hogs Galore bratwursts, drinks mixed with Tait Farm shrub, an apple pie made with Harner Farm apples, etc. Anyway, onto the scheduled events for this week…
Continue Reading: Your Local Food Weekend for September 14-15
Posted by Jamie Oberdick on 09/13, 2013 at 09:44 AM
Tags: LocalFoodWeekend |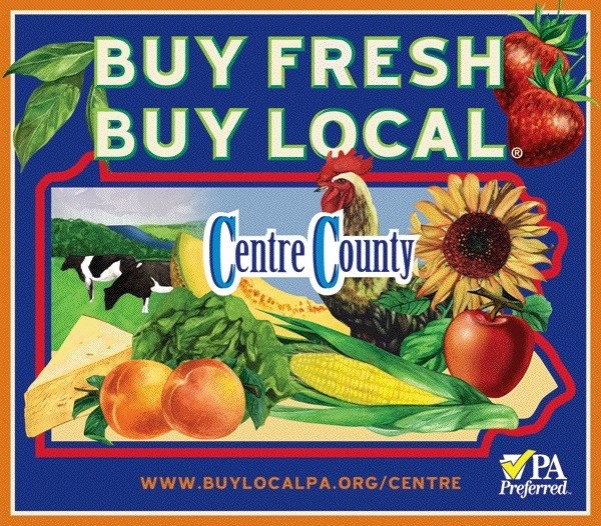 Back in 2002, the wheels were set in motion to create an organization whose goal was to make it easier for people to find, choose, and enjoy great local foods and support the farmers and land that produces them. This organization became the local foodie's best friend—Buy Fresh Buy Local.
"The process actually began in early 2002, through a "learning community" of partners from across the country assembled by the FoodRoutes Network headquartered in Millheim," said Brian Snyder, executive director of both the Pennsylvania Association for Sustainable Agriculture (PASA) and also the FoodRoutes Network, LLC, a wholly-owned subsidiary of PASA that runs the Buy Fresh Buy Local® program nationally. "At the time, FRN was run by Executive Director Tim Bowser, now of the Elk Creek Café and this particular project was coordinated by Joani Walsh, a Centre County native who is now a Deputy Undersecretary for the Ag Marketing Service at the USDA."
This meeting was a key moment in the local food movement history not just here in Pennsylvania, but nationally. In fact, the group represented four states—Pennsylvania, California, Louisiana, and Iowa. They wanted to learn more about consumer preference, and come up with a national brand identity for locally-grown food.
Continue Reading: How Buy Fresh Buy Local became a key part of local food scene
Posted by Jamie Oberdick on 09/11, 2013 at 11:57 AM
Tags: BuyFreshBuyLocal | history |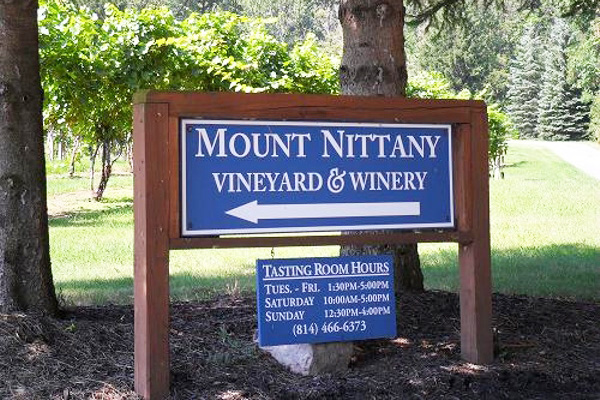 Fall in Central Pennsylvania brings the bounty, beauty, and variety of the fall harvest. To celebrate the harvest, the Boalsburg Farmers Market in cooperation with the Mount Nittany Winery is sponsoring its "Plow to Plate Harvest Dinner" featuring the vegetables and fruits that ripen as the last of summer's crops are replaced by those that thrive in the fall. Some of the best chefs in Happy Valley will prepare soups and side dishes from both summer crops, including eggplant, peppers, okra, garlic, onions, melons, and from fall favorites including acorn and butternut squash, pumpkins, kale, spinach, other fall greens, kohlrabi, and apples. They will also offer main dishes using pasture-raised, sustainably produced local meat, and deserts.
The dinner will be held at the beautiful Mt. Nittany Winery on Wednesday, September 11, and will gather a number of our area's best chefs, including Jamie Steffen (Nittany Lion Inn), Charles Niedemyer (Nola's Joint), Ben Stanley (El Gringo Tacos), Bob Ricketts (Fasta & Co), Nathan Brungarten (Mount Nittany Inn), Paul Kendeffy (Gamble Mill Restaurant and Brewery), Harrison Schailey (Harrisons), and Andy Rose (Elk Creek Café) to create a variety of dishes from ingredients from the fall harvest of Boalsburg Farmers Market vendors.
Continue Reading: "Plow to Plate" Harvest Dinner to be Held September 11 at Mt. Nittany Winery
Posted by James Eisenstein on 09/09, 2013 at 09:19 AM