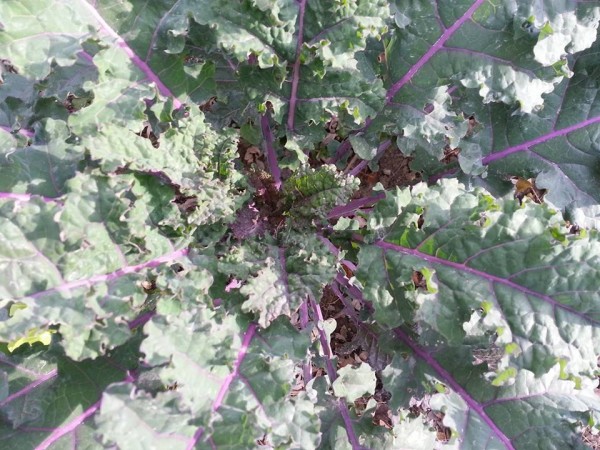 Kale is a superstar in the fall garden. The plant is tough as nails, able to take some very cold temperatures. In fact, myself and many other gardeners have harvested kale from under the snow.
Along with its toughness, kale has many other good properties. It's very easy to grow, can grow in part shade, and is quite tasty. It is best after a couple of good frost/freezes, which give the leaves a sweet flavor and cuts down on the bitterness.
There are many varieties of kale, and here are a few of my favorites:
Continue Reading: Able to take a freeze, hardy kale supplies fresh garden greens well into fall/early winter
Posted by Jamie Oberdick on 10/28, 2013 at 08:15 AM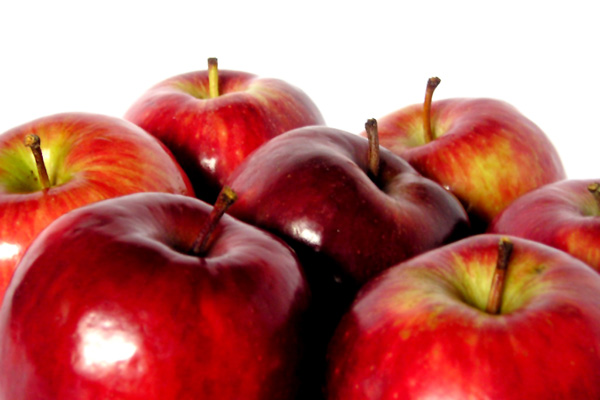 There always seems to be something to do on an October weekend, and this last October weekend is certainly no exception. This weekend you can help make apple butter, meet some retired greyhound racers (and maybe give one a good home), carve a pumpkin at the Central PA Flea & Farmers Market Harvest Season Event, enjoy wine in a beautiful fall setting at the Mount Nittany Winery, and explore the Halloween Trail for kids at the Shaver's Creek Fall Harvest Festival. Learn more by continuing to read:
Continue Reading: Your Local Food Weekend for Oct. 26 and 27
Posted by Jamie Oberdick on 10/25, 2013 at 09:25 AM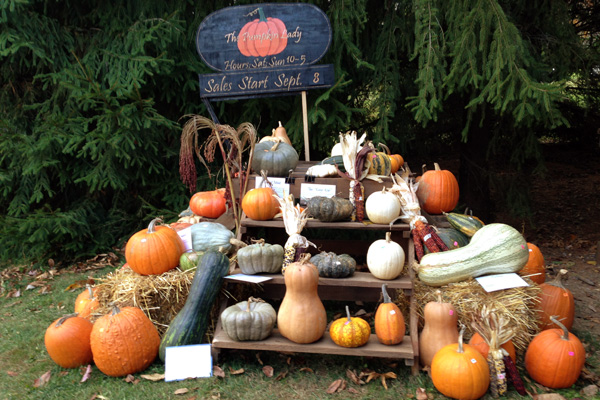 The Mount Nittany Winery is holding their annual Harvest Fest Saturday, Oct. 26 from noon to 5:00 p.m. at the winery in Centre Hall. In their beautiful Mt. Nittany-side setting, you can enjoy free wine tastings, take a winery tour, try free samples (and then buy) local food from vendors, and enjoy live music by Richard and Papa (aka long-time State College musicians Richard Sleigh and Gary Brubaker).
Continue Reading: Local food, free wine tastings highlight Saturday's Mount Nittany Winery Harvest Festival
Posted by Jamie Oberdick on 10/24, 2013 at 09:06 AM
Tags: MountNittanyWinery | HarvestFestival | wine | festivals |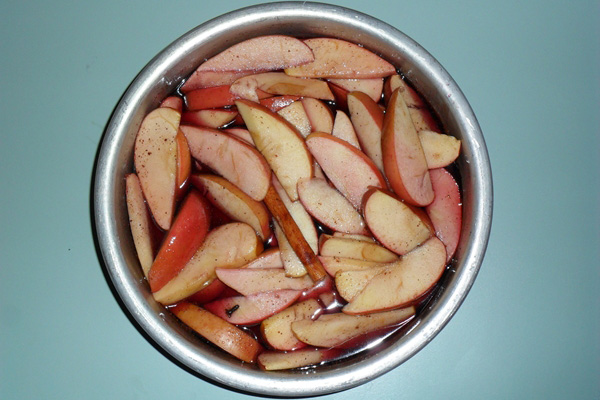 When you live in Southern California you start to miss some of the things from home. The thing I missed the most was the seasons. So-Cal had two seasons Hot and less hot. For the winter season they had some cooler days with occasional rain. So for Spring we had green. For summer it was brown. For fall more brown. Winter was brown and dreary.
Don't get me wrong, you don't have to shovel sunshine, so, I was happy for the most part. I did miss fall though. I love fall with its brilliant colors and cooler temperatures. It also has my favorite holiday, HALLOWEEN! Now I like the things that become available in fall for making pies such as apples, pears, sweet potatoes, and pumpkins. As you can imagine fresh apples were hard to find.
One day a friend of mine and I were talking about food, of course, when she asked me if I had ever been to Yucaipa. The blank look on my face must have told her everything she needed to know. So the next weekend she drove me over to Yucaipa, CA. Now Yucaipa has grown a lot since but back then they had apple orchards and had a fall festival celebrating apples. I was in my glory. Here was a place close by that had not only apples but seasonal leaf changes. For her help in finding this gem of the high desert I made her my Apple Cheesecake. I have included my recipe below but when ever I look at an apple my mind drifts back to that high desert city and it's hidden treasure.
Continue Reading: Fall recipe of apple cheesecake takes memory back to California high desert town
Posted by James Sechrengost on 10/21, 2013 at 09:29 AM
Tags: recipes | recipe | apple | cheesecake | fall |