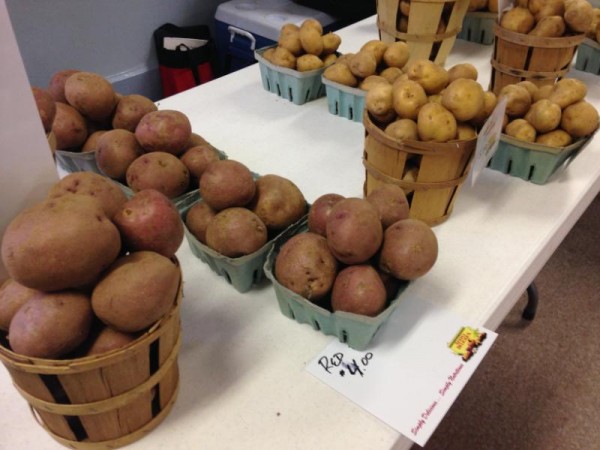 Winter certainly takes a toll on us here in Happy Valley. From below freezing temperatures to painfully bitter winds, winter weather conditions require us to adapt and prepare accordingly. While you may think that the months of December through March leave local farmers with little to harvest, this is not the case. In fact, farmers throughout Centre County are finding innovative ways to grow vegetables during the winter months, despite the chill that would typically inhibit certain plants to grow. Plus, you don't have to look far to find these vegetables available to you, for they're being sold every Tuesday at the Boalsburg Farmers Market!
Continue Reading: Taking it inside: Boalsburg market sets up shop in St. John's Church in winter months
Posted by Jordan Reabold on 02/06, 2014 at 10:04 AM
Tags: BoalsburgFarmersMarket | CloverCreekCheese | BeilerFamilyFarm |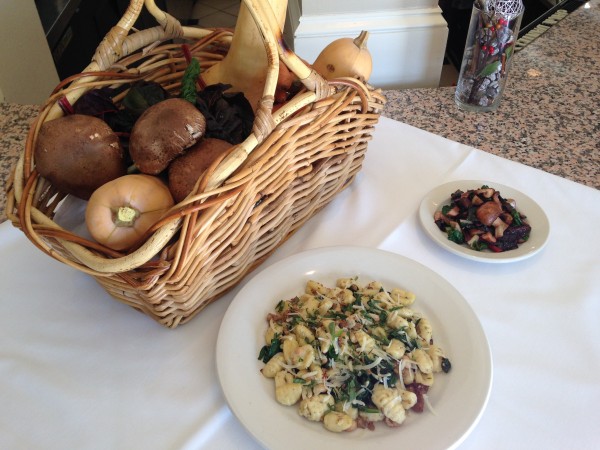 Valentine's Day is just around the corner, and love is certainly in the air at Harrison's—love for local food, that is! Harrison Schailey, owner of Harrison's Wine Grill on E. College Ave, came all the way from California as an organic farmer, hoping to bring some Left Coast influence to State College when he opened the restaurant. "After a while, I realized people didn't go for that."
What Harrison found was that people didn't want a taste of California—they wanted a taste of State College. And why wouldn't they? With the abundance of farms around the area offering a variety of options, it would be a shame not to take advantage. "It just made sense," he says.
Of course, the winter climate here in Central Pennsylvania is nothing like California, but Mr. Harrison has adapted. When it comes to vegetables especially, winter takes a toll on local produce. "It is difficult during the winter, especially now that it's been so cold, but we get what's available."
Continue Reading: Harrison's Wine Grill to share the love for local food on Valentine's Day
Posted by Jordan Reabold on 02/03, 2014 at 11:17 AM
Tags: Harrison'sWineGrill | Valentines | localfood | mushroom | butternutsquash |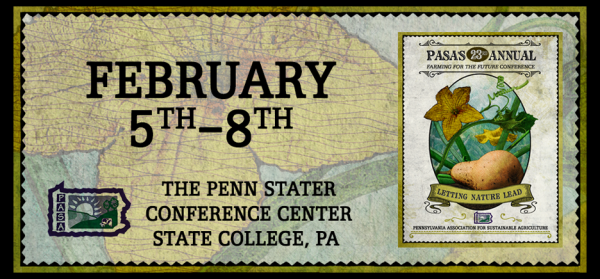 Food Entrepreneurs Will Find Wealth of Resources at Annual PASA Conference
Farmers and other food entrepreneurs are set to acquire tools for success at the Pennsylvania Association for Sustainable Agriculture's (PASA) 23rd Annual Farming for the Future Conference, Feb. 5-8 at the Penn Stater Conference Center Hotel in State College, PA.
On Feb. 6, PASA hosts "Raising Dough: Financing Your Food Based Business," an intensive, day long track aimed at farmers looking to amass capital for farm-based businesses.
Continue Reading: Farmers Get Down to Business
Posted by Jamie Oberdick on 01/30, 2014 at 10:14 AM
Tags: PASA | FarmingfortheFuture | conference | entrepreneur |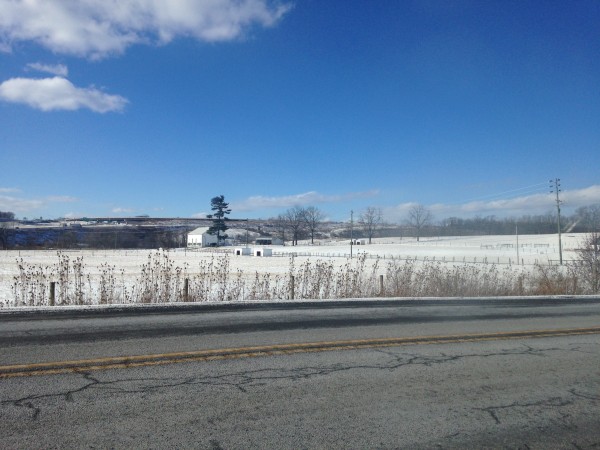 Below is the first of many posts on Local Food Journey by our new intern, Penn State student Jordan Reabold. We're excited to have Jordan aboard, and in the coming weeks she will be exploring the local food scene, including profiles on local food people, stories about various local food offerings in our area, and more.
One of the things I love most about State College, being that it reminds me of home, is the farmland. I've come to appreciate the cultivated fields where wooden barns nestle among the hills of Happy Valley, peacefully enveloping the bustle of the University. While the farms of State College certainly have aesthetic worth, they serve a more practical purpose as well—food, of course! And what better way to show your appreciation for these farmers than to choose local produce over large-scale food systems. In doing so, you support not only the farmers, but the local economy as a whole, and yourself.
Continue Reading: Why Eat Local?
Posted by Jamie Oberdick on 01/28, 2014 at 11:00 AM
Tags: JordanReabold | localfood | |