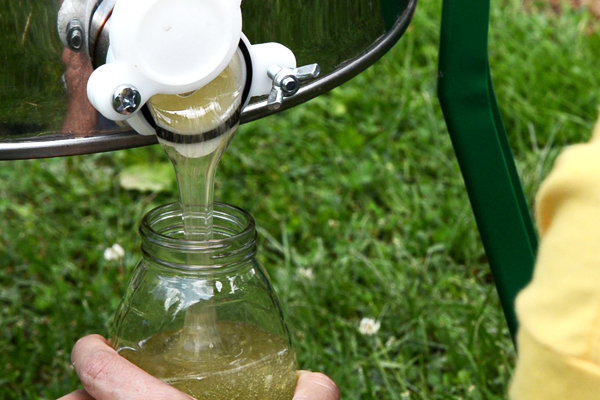 Heather Emminger talks about the uses of bees and their honey. The Yard is Emminger's part-time job through which she takes honey, vegetables, and cut flowers to the Bellefonte Farmers Market.
Continue Reading: Local Food Video: The Yard—Taking honey and pollinated products to the market
Posted by Jessica Paholsky on 06/21, 2013 at 09:00 AM
Tags: TheYard | honey | bees | BellefonteFarmersMarket |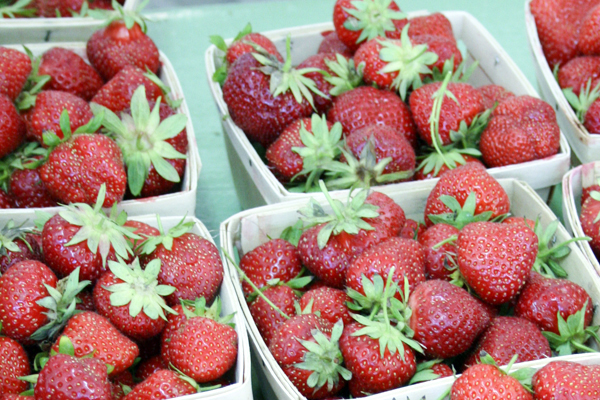 It's getting to be that time of year. You know that time when you are out hiking and you're keeping your eyes peeled for them, or waiting patiently at your local farmers market for them to arrive. It's that time that strawberries can be found.
Continue Reading: Strawberry fields producing now
Posted by James Sechrengost on 06/21, 2013 at 07:30 AM
Tags: strawberries | recipe | memories |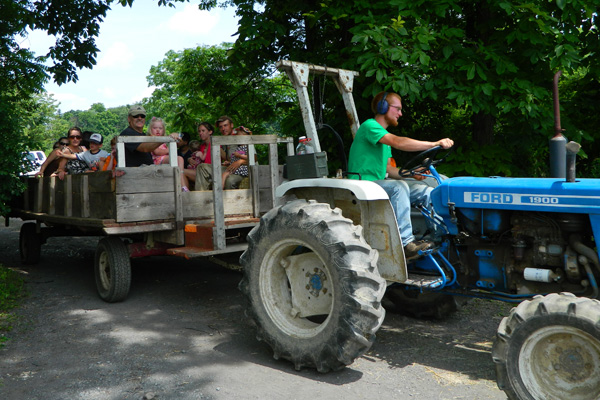 This Saturday, June 22, Tait Farm Foods will hold a Summer Solstice Celebration out at the farm to benefit the Centre County Farmland Trust. On a beautiful day last Saturday I went out to Tait Farm to talk to Kim about this event, and why farming and supporting our local farms is a vital to our community. To listen, click on the "play button" below.
Continue Reading: Interview with Kim Tait on Summer Solstice Celebration, local food economy
Posted by Jamie Oberdick on 06/20, 2013 at 12:29 PM
Tags: TaitFarm | SummerSolstice | event | localeconomy | audio |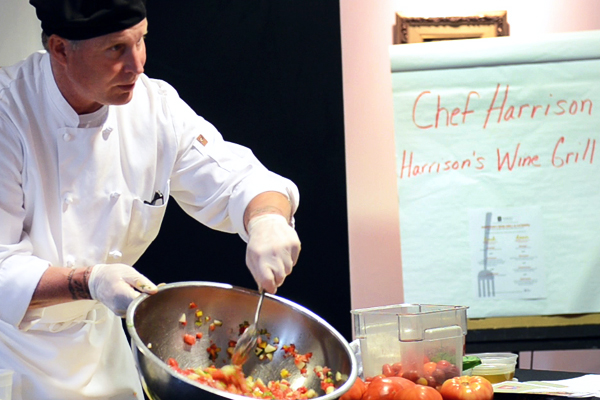 During this first annual Happy Valley Culinary Week, chefs demonstrate and celebrate the art of cooking local food. Chef Harrison Schailey of Harrison's Wine Grill and Catering demonstrated how to make gazpacho during the event. His restaurant, Harrison's Wine Grill and Catering, was one of several in State College and Bellefonte to offer a discounted, fixed-price menu that featured local options.
Continue Reading: Local Food Video: Chef Harrison demonstrates his tasty skills during Happy Valley Culinary Week
Posted by Jessica Paholsky on 06/19, 2013 at 09:26 AM
Tags: Culinaryweek | 2013 | Harrison's | video |