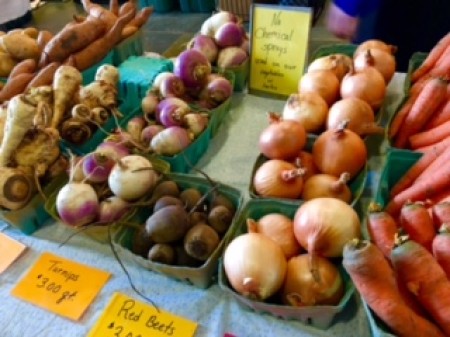 Editor's note: This is the first piece by our new Local Food Journey intern, Alexandrea Scott, a Penn State communications major.
If you're the type of person who prefers fresh grown vegetables, homemade jam, organic beauty products, or in the mood for some Alaskan salmon, this is the place for you. The Winter Farmers Market, in downtown State College, takes place every Friday at the State College Municipal Building, located on 243 Allen St. It starts at 11:30 a.m. and goes all day till 5:00 p.m.
Continue Reading: State College winter farmers market an oasis from winter chill and gloom
Posted by Local Food Journey on 01/20, 2016 at 09:33 AM
Tags: winter | farmersmarket |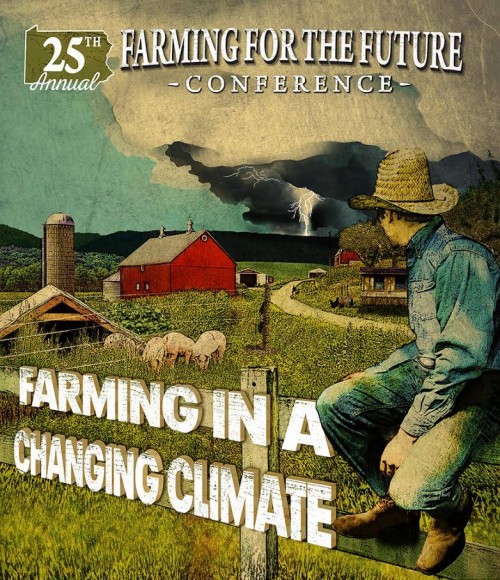 Jeff Moyer, Executive Director of Rodale Institute (Kutztown, PA), and Poultry Man, LLC (Mifflinburg, PA) are being honored as leaders in sustainability by the Pennsylvania Association for Sustainable Agriculture (PASA). The awards will be presented during PASA's 25th Annual Farming for the Future Conference, February 3 to 6 at the Penn Stater Conference Center Hotel in State College, Pennsylvania.
"It is an honor to be receiving this award. I look forward to being included with the past recipients, a prestigious group," says Moyer, recipient of the Sustainable Ag Leadership Award. Moyer is renowned for his expertise in organic crop production systems and has worked with the Rodale Institute for four decades. "The most rewarding part of my work as past farm director and now executive director," says Moyer, "is working with farmers to transition their farm to organic and being a part of their success." His dream for the future of agriculture is one where "everyone sees the connection between the soil we farm and the health of our population. Healthy soil is the cornerstone to a healthy, well-fed human population worldwide."
Continue Reading: PASA Announces Sustainable Agriculture Leadership Awards to be Presented at Conference
Posted by Jamie Oberdick on 01/15, 2016 at 10:20 AM
Tags: PASAconference | award |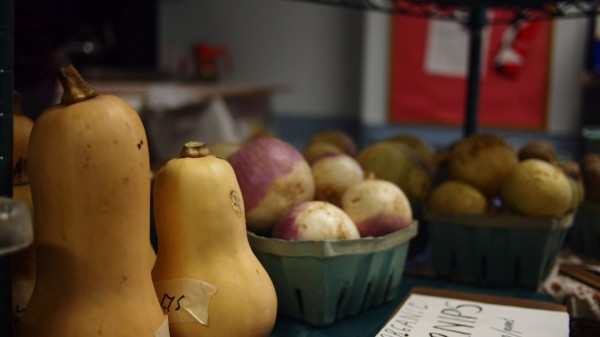 Well, winter just reminded us this week who's boss, as we had our first snow (record latest first snow) and bitter chill to go with it. Believe it or not, even in the depths of winter, you can still find local produce, especially root vegetables.
Root vegetables get sort of a bad rap, because many people have a memory of boiled canned beets being forced on them by a well-meaning mother. However, roasted root vegetables are on a different level.
Where to find local root vegetables? Indoor markets like Boalsburg, Millheim, and State College have vendors who sell root vegetables this time of year (they tend to be easy to store). Another good source is the Friends & Farmers online market, which carries a variety of root vegetables by local farmers such as Tait Farm and Jade Family Farm.
Once you acquire them, roasting them is fairly simple. Here's a recipe that is easy to put together and really brings out the best quality of roasted root vegetables: The sweetness!
Continue Reading: Let root vegetables win you over by roasting them
Posted by Jamie Oberdick on 01/13, 2016 at 09:29 AM
Tags: wintervegetables | recipe | FriendsandFarmers | farmersmarket |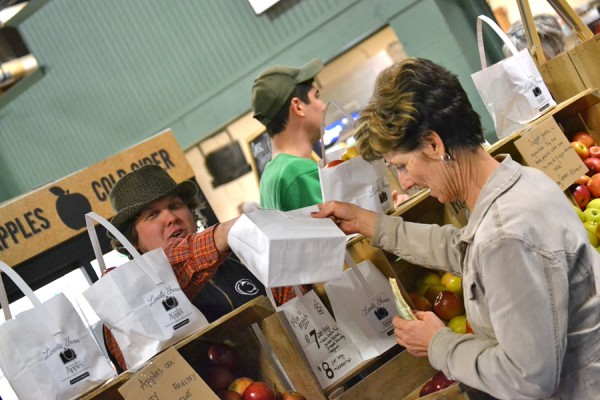 Happy New Year! This week Local Food Notes highlights the Farm Show, indoor farmers markets, how to get Healthy Harvest Farm shares by working the Earth, and PASA's Farming for the Future Conference.
Continue Reading: Local Food Notes for Jan. 8
Posted by Jamie Oberdick on 01/08, 2016 at 09:29 AM
Tags: LocalFoodNotes | FarmShow | farmersmarket | HealthyHarvestFarm | PASA |