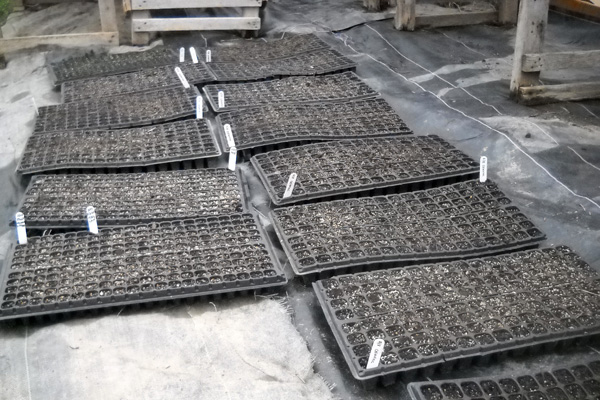 Back in early January 2015, I wrote about early online seed shopping, and listed some of my favorite vendors. Getting an early start on buying seeds online has its advantages, for example you're ensured to get them on time for planting since you're beating the rush, and there are very few seeds that are sold out.
But, that doesn't mean you can't order seeds now. The earliest seeds that need started inside, such as onions, pansies, and leeks, can be planted as late as St. Patrick's Day, while nightshade family members like tomatoes, eggplants, peppers, and ground cherries need to be started by the last week of March. So, if you order soon, you'll likely get your seed order on time.
One of the advantages of ordering seeds online is greater selection. There are just so many unusual, delicious, and easy-to-grow varieties that you can only find via an online seed catalog.
Continue Reading: Five great varieties to add to your 2016 garden
Posted by Jamie Oberdick on 02/23, 2016 at 08:58 AM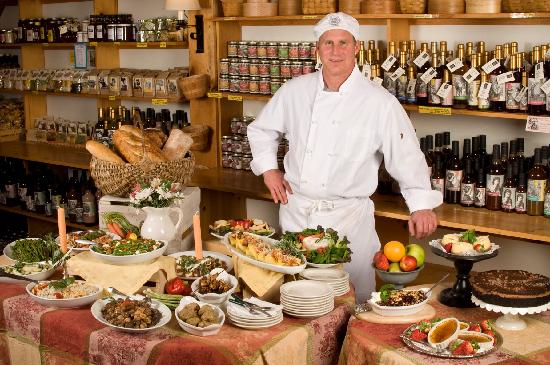 Learn how to use all those weird veggies in your winter CSA box, Tait Farm sampling series, Millheim Indoor Farmers Market, and a great night out on a winter's evening (starting with dinner at Harrison's Wine Grill)...all in this week's Local Food Notes.
Continue Reading: Local Food Notes for Feb. 19
Posted by Jamie Oberdick on 02/19, 2016 at 10:58 AM
Tags: LocalFoodNotes |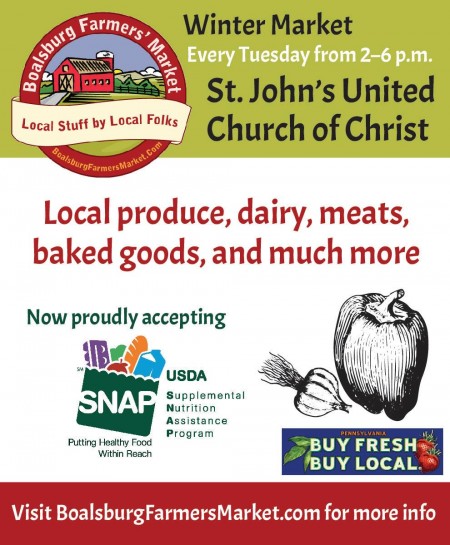 The Boalsburg Farmers' Market is proud to announce that SNAP EBT (Supplemental Nutrition Assistance Program) are now accepted at this local year-round market.
This program allows SNAP customers to get fresh local fruits and vegetables along with baked goods, eggs, plants that produce edible foods, honey, meat and more. It is an all around win for the market, consumers, and farmers.
"We will be the first farmer's market in Centre County to accept SNAP benefits, but we don't want to be the last. We are hoping that our program will serve as a successful pilot for other area markets. The goal is that everyone in our community will have equal access to healthy, local foods", says Sarah Potter, who works with the market to do programming and outreach.
Continue Reading: Boalsburg Farmers Market now accepts SNAP benefits
Posted by Jamie Oberdick on 02/17, 2016 at 09:36 AM
Tags: Boalsburgfarmersmarket | SNAP |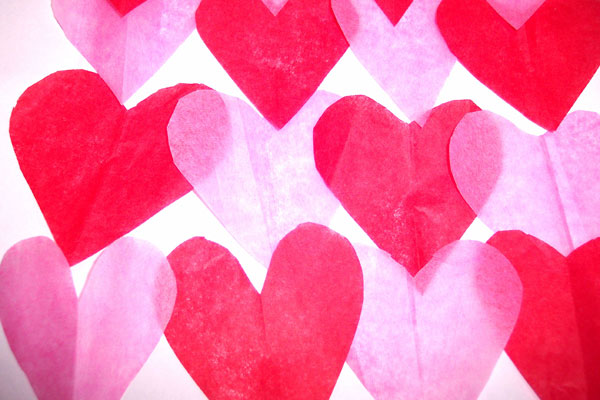 Somebody close the fridge door! Winter has definitely sunk its chilling teeth into us and will definitely flex its bitter muscles this weekend. To warm your heart, there are several local-food related Valentines' events to check out Saturday and Sunday.
Continue Reading: Local Food Notes for Valentine's Weekend
Posted by Jamie Oberdick on 02/12, 2016 at 09:39 AM
Tags: LocalFoodNotes | Valentines |