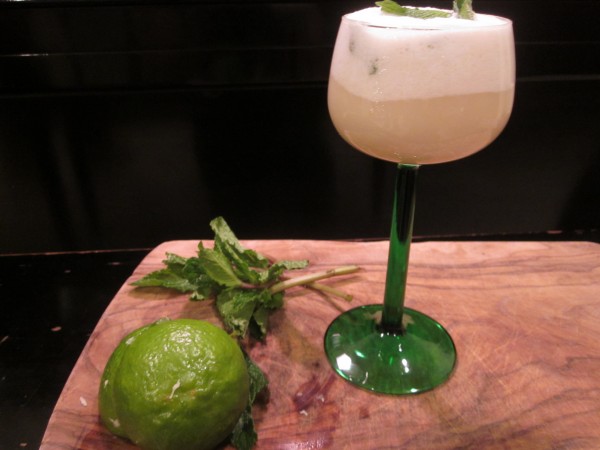 December 31 always brings First Night to State College, complete with ice sculptures, music and the State College Burning Man. It's a festival for all ages throughout the day until the fireworks light up the sky at midnight. In keeping with a family-friendly aspect of the evening. I present to you a family friendly mocktail for the celebration!
Continue Reading: Celebrate New Year's Eve with a family friendly pineapple, lime, coconut, and mint 'mocktail'
Posted by LacCreta Holland on 12/31, 2015 at 12:21 PM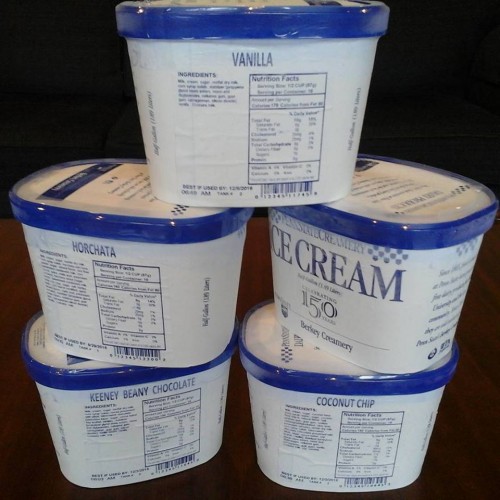 Normally you don't think about ice cream in December, although the temperatures recently here in Happy Valley have been almost ice cream eating weather!
We are having a gang of friends and family at our home this holiday season. The BEST and easiest dessert, and one that my children, who live far away, count on each year, is Penn State Creamery Ice Cream. It is rich and creamy, deliciously filled with calories—-just right for holiday decadence. And despite the urban legand that Creamery Ice Cream is only sold on campus because it does not meet FDA standards regarding it's fat content, the people at Berkey say that is not true. The FDA only has standards for minimum fat content in ice cream, not maximum! And while you probably should not eat it every day, for a holiday treat, it is a delight. My granddaughter, Alice, gave her approval this summer!
Continue Reading: Attention: Berkey Creamery to close Dec. 23 until February, ice cream still available online
Posted by LacCreta Holland on 12/22, 2015 at 08:00 AM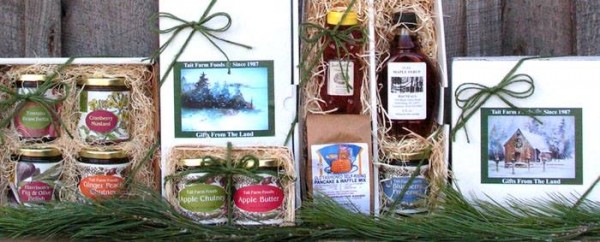 Uh-oh…up against it for Christmas shopping this year? Don't panic. Everybody loves good food and drink, right? And we have plenty of options produced right here Central Pennsylvania. Here's five great gift local food ideas for the last minute shopper.
Continue Reading: Five fantastic last-minute local food gift ideas
Posted by Jamie Oberdick on 12/16, 2015 at 09:53 AM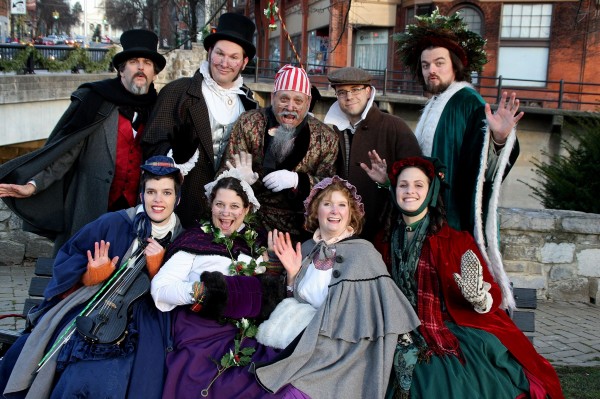 This week we have a lot of holiday-themed stuff to do, including a holiday open house at Mt. Nittany Winery, Bellefonte Victorian Christmas, Holiday Fest at McCann School of Art, and yet another great Tait Farm tasting.
Continue Reading: Local Food Notes for Dec. 11
Posted by Jamie Oberdick on 12/11, 2015 at 10:06 AM
Tags: holidays | wine | TaitFarm | Bellefonte | LocalFoodNotes |