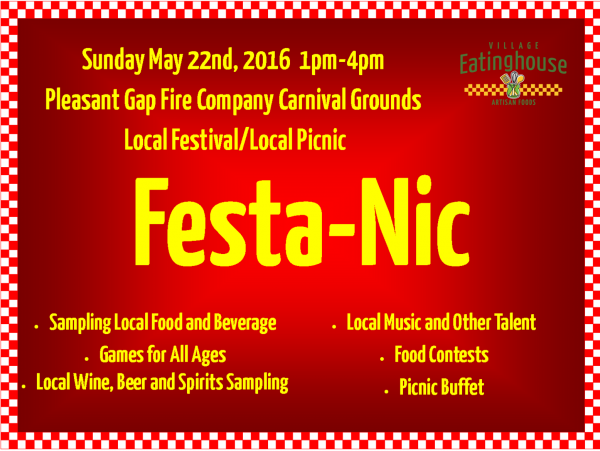 Village Eatinghouse, a local producer of Artisan Kitchen Sauces, hosts the 1st Annual Festa-Nic, showcasing the wide variety of local food and beverage producers, supportive businesses and organizations in Central Pa. Proceeds will benefit Friends & Farmers Cooperative, an organization promoting the production and consumption of locally grown and produced food.
Your $10 admission fee (kids 10 and under are $5) gets you a locally sourced picnic, tastings from participating local producers (no charge for beer, wine and spirits sampling), seminars from community organizations and businesses, backyard games, live music from local musicians, raffle and door prizes, and opportunities to connect with people and organizations supporting local. Many of these producers will also offer their products for sale at the event.
Continue Reading: Festa-Nic—A Central Pa Food & Beverage Party
Posted by Jamie Oberdick on 05/13, 2016 at 11:30 AM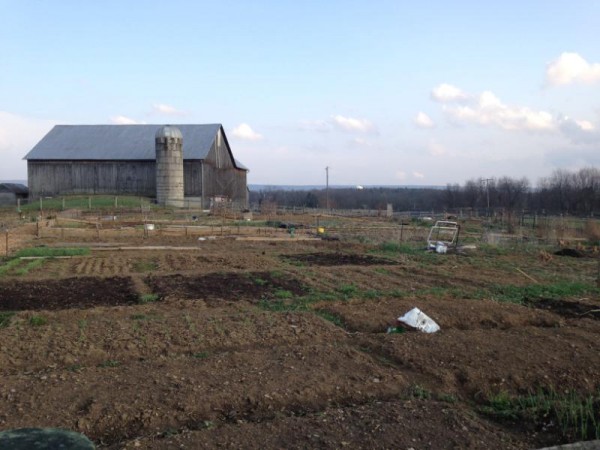 Editor's Note: Recently, PASA sent out a letter requesting farmers to take a survey on how they are using untreated or raw manure on their farm. Given the environmental importance to the local food community (and beyond), we are sharing this letter here. If you are a farmer, please take time to read the following and then participate in the survey. Thanks!
PASA and the National Sustainable Agriculture Coalition (NSAC) are looking for information to better understand how farmers are using untreated or raw manure on their farms. We're asking for this now because the US Food and Drug Administration (FDA) is currently asking for information regarding on-farm use of manure, as well as existing scientific research on the subject.
Continue Reading: Farmer survey: Untreated/raw manure use on produce farms
Posted by Jamie Oberdick on 05/11, 2016 at 10:54 AM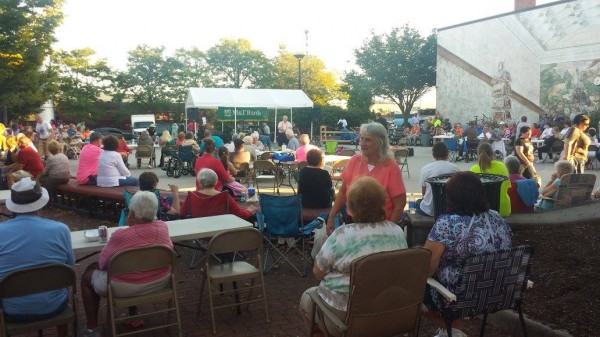 Tonight, Altoona will throw quite a celebration of local food.
From 5:30 p.m. to 9:30 p.m., the Altoona Downtown Night Market will be held on 11th Avenue between 12th and 15th Street. The Night Market will feature three farmers markets, food and other vendors, and live entertainment including a "Kids Zone."
Continue Reading: Altoona's Night Market tonight will celebrate local food with three farmers markets in one
Posted by Jamie Oberdick on 05/06, 2016 at 09:00 AM
Tags: Altoona | farmersmarket | event |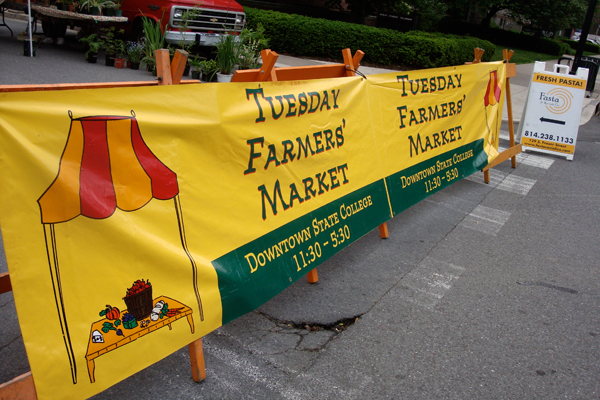 While there are several farmers markets in this area that run year-round, the first day of outdoor farmers market season is always a reason for celebration. While the first few market sessions may be on the chilly side, it's the promise of warmer days ahead and the great produce it brings that is a big reason for optimism. Two markets kick off their outdoor season today, the Tuesday Downtown State College one, and the Boalsburg version.
Continue Reading: Farmers Market Preview: Tuesday State College and Boalsburg Farmers Market
Posted by Jamie Oberdick on 05/03, 2016 at 10:27 AM
Tags: farmersmarket | boalsburg | statecollege |