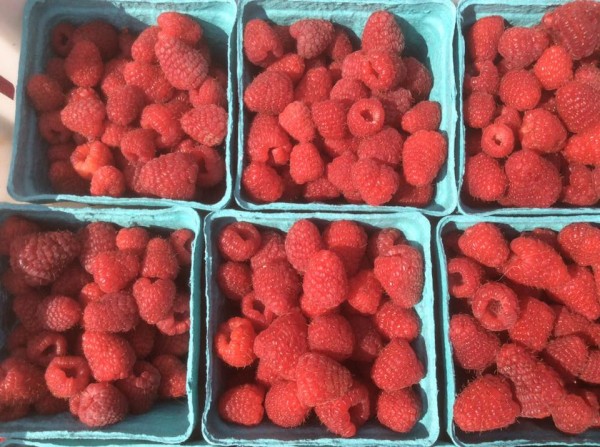 The Bee Tree Berry Farm is a berry lovers' dream.
Not only does the farm offer "standard" berries like strawberries, red and black raspberries, blueberries, and blackberries, but other types you might not find in a grocery store, such as gooseberries, elderberries, and currants. While the farm is a berry lovers' dream, it is also the realization of a dream of its owners, Mark and Laura MacDonald.
Continue Reading: Pick your favorite berries and discover new ones at Bee Tree Berry Farm
Posted by Jamie Oberdick on 06/22, 2017 at 10:27 AM
Tags: BeeTreeBerryFarm | berries |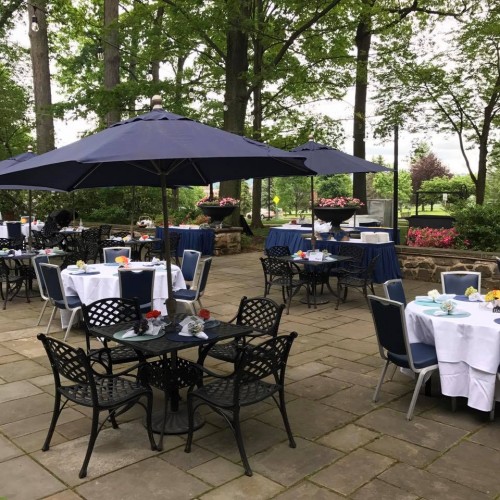 This week's Local Food Notes includes PA on the Patio, Tait Farm celebrates 30 years of tasty shrubs, a fantastic event to take Dad to for Father's Day, and a Juneteenth celebration in Huntingdon.
Continue Reading: Local Food Notes for June 16
Posted by Jamie Oberdick on 06/16, 2017 at 10:41 AM
Tags: LocalFoodNotes | Father'sDay | TaitFarm | |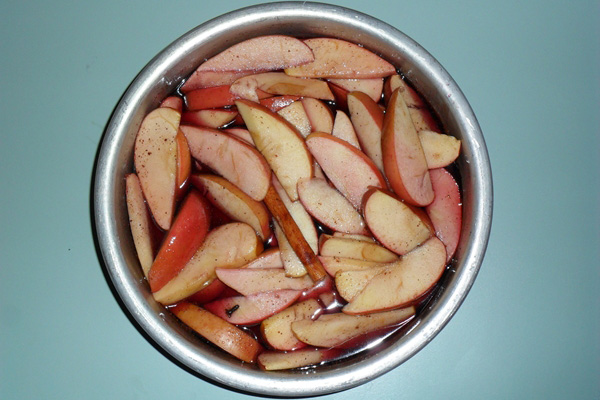 According to a TIME magazine article, conventional farmers use pesticides liberally in their orchards, in part to prevent blemishes that can hurt the value of their product. As a result, Americans have come to assume that apples should be as taut and unblemished as a supermodel's face—a plastic perfection you wouldn't often see in unimproved nature. Here is a perfect example.
Continue Reading: Should you incur the trouble and expense of trying to buy organic apples? And if so, why?
Posted by James Eisenstein on 06/13, 2017 at 11:23 AM
Tags: UnpaidFieldHand | apples | organic |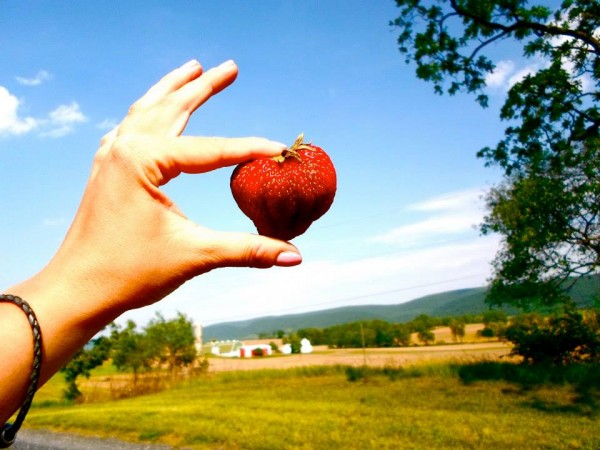 All the local berry farms like Bee Tree Berry Farm and Way Fruit Farm are in full strawberry mode. You can find great deals at these farms via "U-pick" specials, where you go out and do all the harvesting work.
It's a great way to get delicious local strawberries that are so much better than the ones in the supermarket in December. Of course, your eyes are bigger than your stomach when out in the field picking strawberries, so you might overdo it and have lots of leftover strawberries. So what to do if you have extras?
Continue Reading: What to do with all those strawberries
Posted by Jamie Oberdick on 06/07, 2017 at 12:47 PM
Tags: strawberries | strawberry |