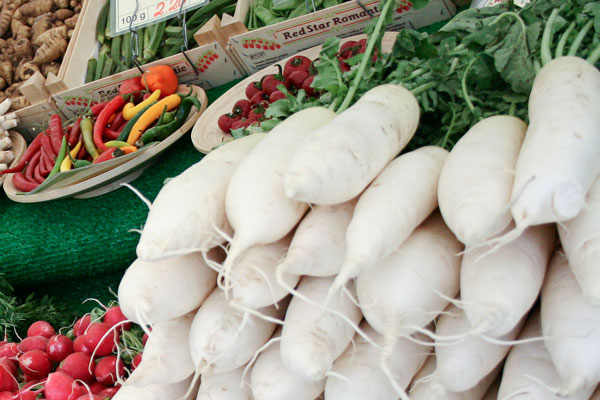 Tony Sapia, the highly skilled baker who brings us Gemelli Bakers, shares with us two things…two styles of holiday baking he's excited about and two fantastic Thanksgiving side dish recipes, including one you can make ahead of time:
We started our stollen baking. I learned from a good friend of mine whom is a third-generation German master baker in Cincinnati. This and panettone baking is what I look forward to every year. The two most ethnic diverse breads coming together for one community. It's what makes me get up in the mornings. The aromas are fragrant with nostalgia and memories of living abroad learning the craft. Bringing it back to my home town of State College, PA, where I was born and now bread…..
Continue Reading: Two Thanksgiving recipes from Tony Sapia of Gemelli Bakers
Posted by Jamie Oberdick on 11/24, 2015 at 10:42 AM
Tags: recipe | turnip | Thanksgiving | Gemelli |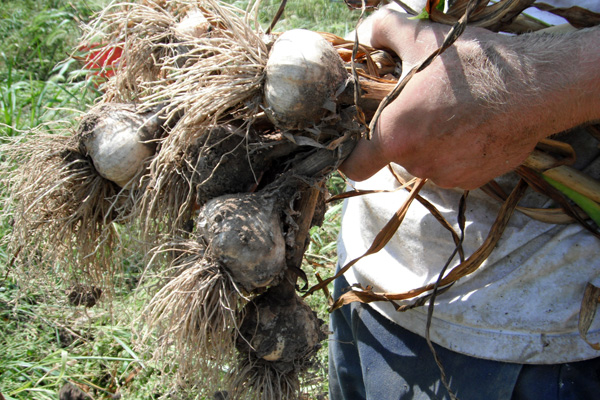 Late fall is hardly the time you think about gardening. Usually you are putting your garden to bed by cleaning up the remnants from the summer's growing season. But as you clean up, remember that planting small cloves of garlic will yield big garlic bulbs next summer!
Garlic is probably the easiest plant to grow. I was told by a vendor from the Downtown State College Framers Market (the one on Fridays) that NOW is the time to plant garlic. She grows organic garlic and sells bags of bulbs (about 10 in each bag) for $6. That was more than I needed to plant, but since I forgot to plant garlic last year, I am using the rest for cooking this fall.
Continue Reading: It's Time to Plant Garlic
Posted by LacCreta Holland on 11/23, 2015 at 10:07 AM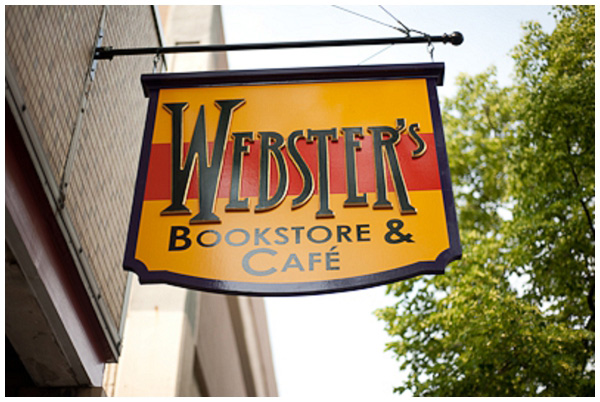 This week, get local food ingredients to cook your Thanksgiving dinner via Friends & Farmers Cooperative, Tait Farm chocolate and caramel tasting, dinner and music at Websters Bookstore Cafe, and Winemaker's Harvest Dinner at Mt. Nittany Vineyard & Winery.
Continue Reading: Local Food Notes for Nov. 20
Posted by Jamie Oberdick on 11/20, 2015 at 10:36 AM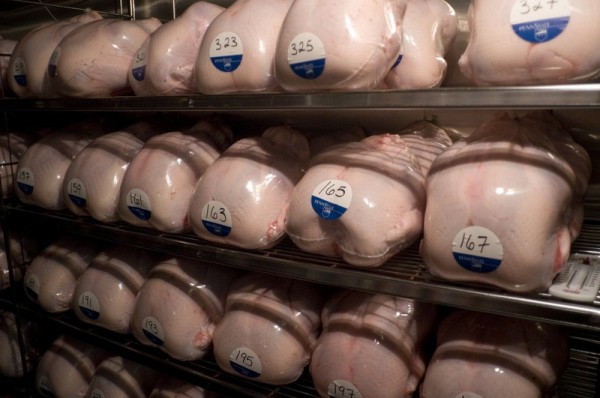 Thanksgiving is just over a week away, and many of you who read this blog have already pre-ordered your local-raised Thanksgiving turkey. Most of the local vendors in these parts require you to pre-order a few months in advance to ensure you have a Thanksgiving turkey that's locally grown. But what if you didn't pre-order and would like a local turkey?
Well, unfortunately, your options are limited, and after checking around for you, here's what I found…
Continue Reading: Is it too late to get a local turkey for Thanksgiving?
Posted by Jamie Oberdick on 11/17, 2015 at 10:04 AM
Tags: Thanksgiving | turkey |