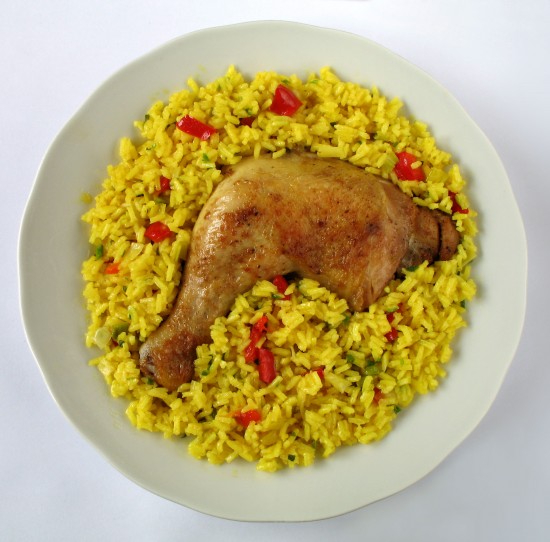 It's cold and miserable outside, which is another way of saying "January in Central Pennsylvania." Hearty food, aka "comfort food," has always been something people turn to during the dark cold eves of winter.
While comfort food for many Pennsylvanians is a pot of stew or a roast chicken dinner, for some Pennsylvanians it's food from their much warmer homeland. Pennsylvania has relatively large population of Puerto Ricans, and this includes my hometown of York. I had Puerto Rican friends growing up who introduced me to food from their sunny island, such as mofongo, tostones, and arroz con pollo, which means chicken with rice in English.
Arroz con pollo is a caldero dish, which means it is made in a large pot or dutch oven. A caldero, a kind of dutch oven, is a standard item in the Puerto Rican family kitchen.
Continue Reading: Fight winter blues with some tropical comfort food: arroz con pollo
Posted by Jamie Oberdick on 01/11, 2017 at 01:23 PM
Tags: ethnicfood | recipe | recipes | chicken | rice |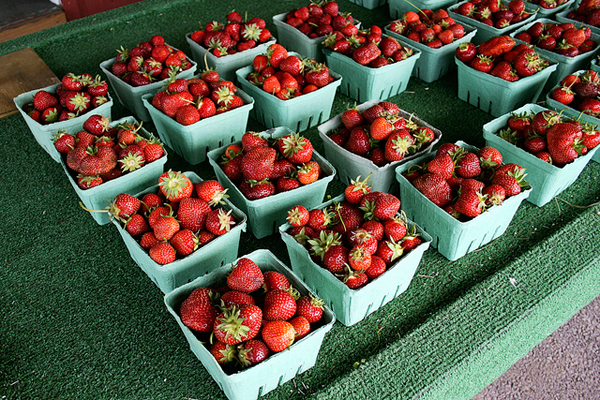 During the early days of 2017, many of us set resolutions. While many resolutions are based around exercise, getting more sleep, visiting old friends, etc., we have some suggested resolutions are local-food focused.
They are resolutions to try some new things, and branch out your support of our region's local food. Here they are, and here's to a great 2017, and Happy New Year to you, our faithful Local Food Journey reader:
Continue Reading: 10 local food resolutions for 2017
Posted by Jamie Oberdick on 12/31, 2016 at 01:32 PM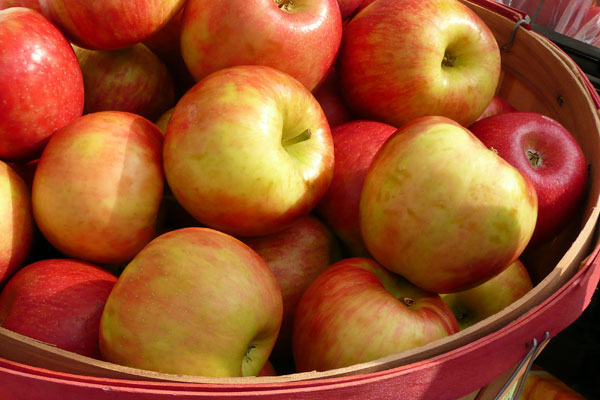 Everyone loves apple pie a la mode, this recipe takes the basic concept of an apple pie and simplifies it for those who don't want to deal with a crust.
The first step to baking apples is making sure you choose one that can hold up to baking, otherwise they'll fall apart. The best firm baking apples include varieties such as Granny Smith, Jonagold, and McIntosh. Very important to choose the right variety if you don't want to deal with a real mess. You can definitely still find apples from local sources like Way Fruit Farm.
Once you have the right apples, then you core them. You can use a paring knife if you have the skills, otherwise an apple corer can be had for cheap. The key is to get all or most of the core out, and not cutting the bottom to allow the melted butter/brown sugar mix to stream out the bottom during baking.
Continue Reading: Baked apple sundaes an easy-to-make holiday crowd pleaser
Posted by Jamie Oberdick on 12/21, 2016 at 11:15 AM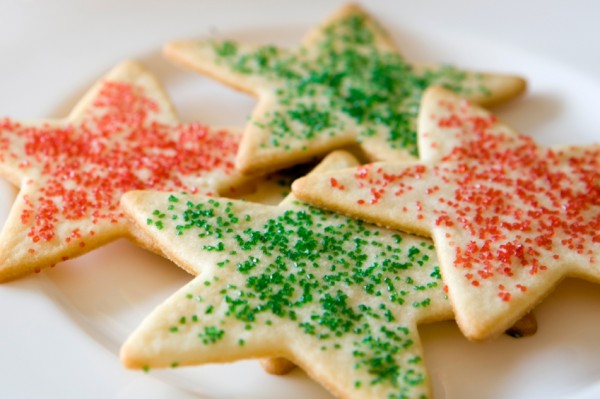 To many who live in Pennsylvania Dutch country, sand tarts are a big part of the holiday festivities. Topped with sprinkles or ground almonds, hese wafer-thin sugar cookies are crispy and delicious. I feel bad for the parts of Pennsylvania that do not have them, as they are quite the holiday treat.
Below is an old recipe for these tasty cookies that you can easily do at home. The ingredients are simple, but key to a great sand tart is rolling them thin. Otherwise, they're not sand tarts!
Continue Reading: Pennsylvania Dutch sand tarts are a fantastic holiday cookie
Posted by Jamie Oberdick on 12/16, 2016 at 10:25 AM
Tags: cookies | recipe | holdiays | PennsylvaniaDutch | recipes |