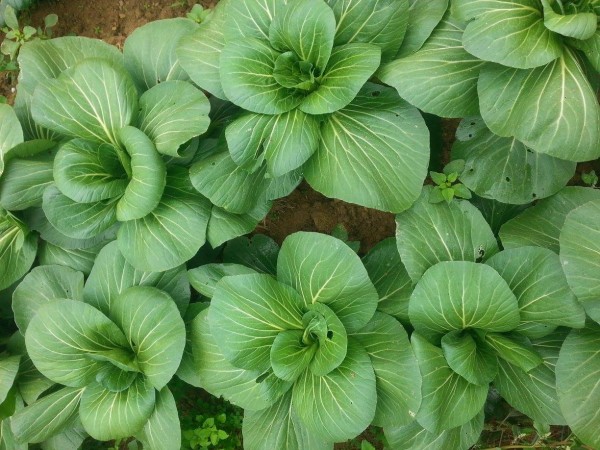 Now is the time to plant seeds for fall crops. No seeding, no fall crops, less fall income, and painful mortgage payment woes. So on July 20, John invited yours truly the Unpaid Field Hand, daughter Evelyn, and nephew Matthew to plant 47 flats worth of seeds on his list. Each flat has 128 cells, and my calculator tells me 128 times 47 comes to 6,016 seeds.
It took the three of us working hard about three hours to go through the process. We used organically certified seed starting mix to which we addd organic fertilizer and mixed in a big tub. Each of the 47 flats needs to be filled loosely to the top of each cell, putting one flat on top of the other and pressing down so there is room to put in the seed, inserting the seed, making a marker with the date and variety for each flat, filling the cells in the seed flats loosely to the top, and watering the seeded flats.
Continue Reading: Planting fall crops at Jade Family Farm
Posted by James Eisenstein on 08/16, 2017 at 10:17 AM
Tags: UnpaidFieldHand | fallvegetables | JadeFamilyFarm |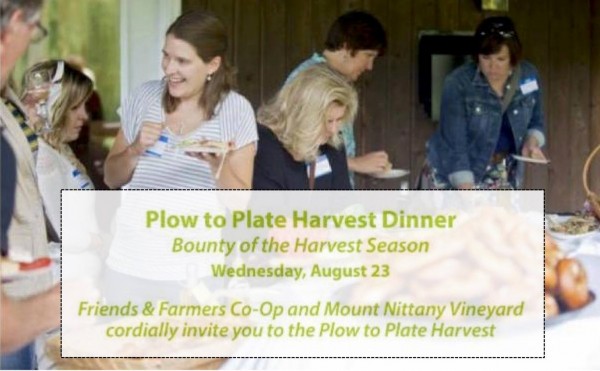 Enjoy local food, wine and the company of your neighbors at the 2017 Plow to Plate Harvest Dinner sponsored by Friends & Farmers Cooperative and Mount Nittany Vineyard & Winery. Proceeds will benefit the Friends & Farmers Co-op Online Market. The event will be held at Mount Nittany Vineyard in Centre Hall from 5:00 to 8:30 pm on Wednesday, Aug. 23.
Continue Reading: Friends & Farmers Announces "Plow to Plate–A Harvest Dinner" Aug. 23
Posted by Jamie Oberdick on 08/11, 2017 at 08:42 AM
Tags: plowtoplate | friends&farmers |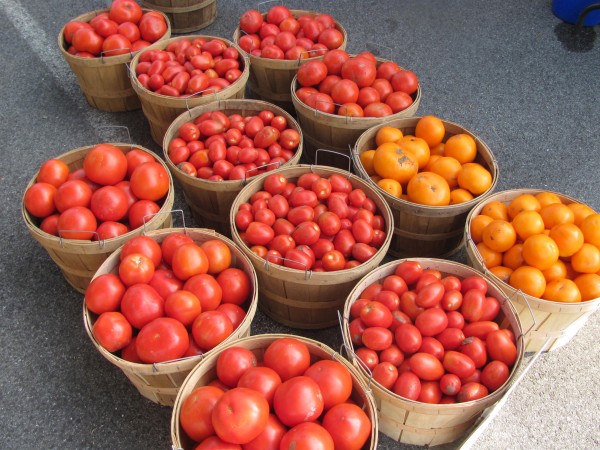 Gardeners all across Central Pennsylvania are having a great year. Good rain in most places and warm temperatures have led to bountiful harvests of all kinds of garden vegetables.
If you are a gardener, you know how quickly you can be overwhelmed with a big harvest. Zucchini is a prime suspect, as having as few as three plants can quickly lead to too many zukes.
After awhile, your neighbors and coworkers are tired of all the cucumbers, zucchini, tomatoes, etc. you try to share and begin to run from you when they see you coming with a wheelbarrow of produce, o you're stuck with tons of veggies. What to do? Here's five ideas…
Continue Reading: Five uses for all that extra garden stuff
Posted by Jamie Oberdick on 08/10, 2017 at 09:00 AM
Tags: gardening |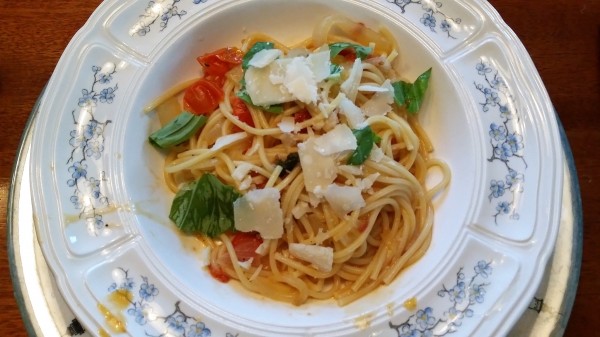 When you prepare for a beach vacation, there are so many things to think about that often, you are not thinking about that first meal you will eat when you arrive. You just tell yourself, "we'll just run to a restaurant or grab a pizza and take it to the house." Yes, a restaurant with your favorite fresh crab cakes or flounder! That's it!
But then reality hits—everyone is happy by the time you ditch the traffic and smell that sea breeze, but everyone is also ravenous! Waiting time for a meal at a restaurant will not work for little people who have been done with the day before dinner arrives. Even waiting for a pizza seems too long. What to do?
Continue Reading: A quick meal at the shore
Posted by LacCreta Holland on 08/02, 2017 at 08:30 AM