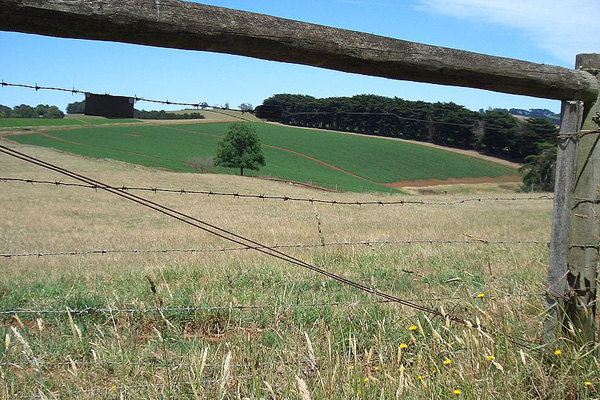 If you are looking to have something that's a traditional Irish food for your St. Patrick's Day dinner, you probably do not want to serve corned beef. Corned beef is not something many folks in Ireland eat, and at St. Patrick's Day tables in Ireland, you will find lamb and/or bacon, but not corned beef. Instead, corned beef is more a nod towards the immigrant history of Irish-Americans.
So, you can serve corned beef as a nod to your ancestors if you have Irish blood in you, but what if you want to serve something that Irish people eat? And what if you're vegetarian?
Well, here's a recipe that's based on something Irish people actually enjoy. Potato and leek soup is a traditional Irish comfort food, enjoyed with brown soda bread. Plus, it's colored green!
Continue Reading: Be authentic Irish for this St. Patrick's Day dinner: Potato and leek soup
Posted by Jamie Oberdick on 03/17, 2016 at 09:12 AM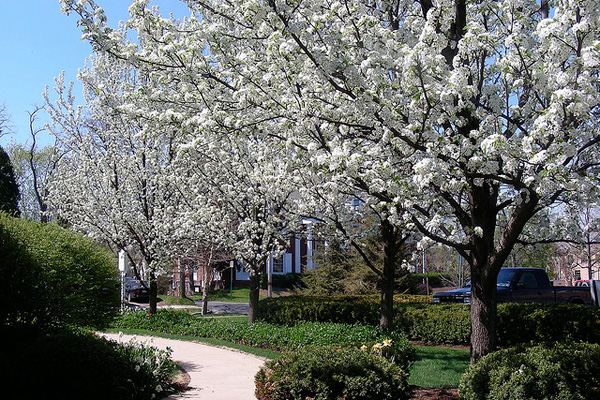 The weather this week has caused many of us to catch a seasonal illness: spring fever. With temperatures more like May than March, the itch to start the garden may be really tough for some of us to resist. Is it too early to plant? Well, for the most part, yes. However, there are exceptions, but it will mean some extra work.
Continue Reading: Slow your roll, gardeners! Don't let these warm temperatures trick you
Posted by Jamie Oberdick on 03/10, 2016 at 09:17 AM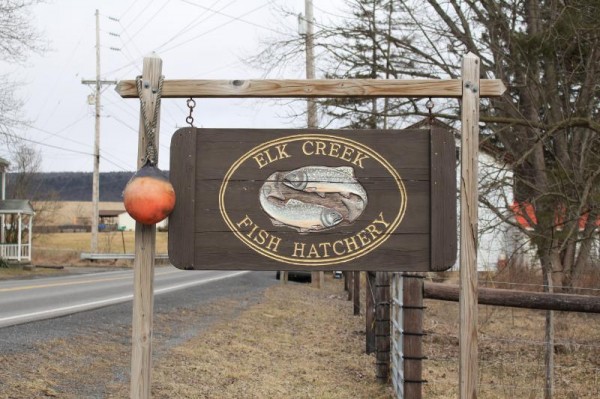 Dan Brigham has been the owner of the Elk Creek Fish Hatchery for about 30 years, in recent years with his loyal dog and co-owner, Rusty, by his side. It all started when Dan originally wanted to seek out a career in oceanography, but realized that there probably weren't many related jobs he can do in a field around Millheim, Pa. So a fish hatchery it was!
After a nice scenic drive through the country, you reach the hatchery. I have to add that I have never been to one before, so I was really curious as to what it would look like. When you pull up look for the Alaskan license plate, that's when you know you are at the right house. When I arrived the friendly Rusty, and Captain Dan, greeted me. He started to tell me how he just got back from borrowing some fish food from a fellow hatchery.
Continue Reading: Elk Creek Fish Hatchery: 30 years and still hatching
Posted by Alexandrea Scott on 03/08, 2016 at 11:28 AM
Tags: ElkCreek | fishhatchery |

In lieu of our usual Local Food Notes for today, we are going to run this breaking news from the Pennsylvania Association for Sustainable Agriculture (PASA):
The Pennsylvania Association for Sustainable Agriculture (PASA) announced today that longtime Executive Director Brian Snyder has accepted a position by the same title, leading the Initiative for Food and AgriCultural Transformation (InFACT) at The Ohio State University (OSU) in Columbus. The new position will begin in June. The ultimate goal of InFACT is to create sustainable and resilient food systems for Ohio and beyond. President Michael Drake of OSU has committed a minimum of $100 million over the next ten years to achieve this goal.
Continue Reading: Brian Snyder joins leadership team of OSU's Initiative for Food and AgriCultural Transformation
Posted by Jamie Oberdick on 03/04, 2016 at 09:39 AM
Tags: PASA |