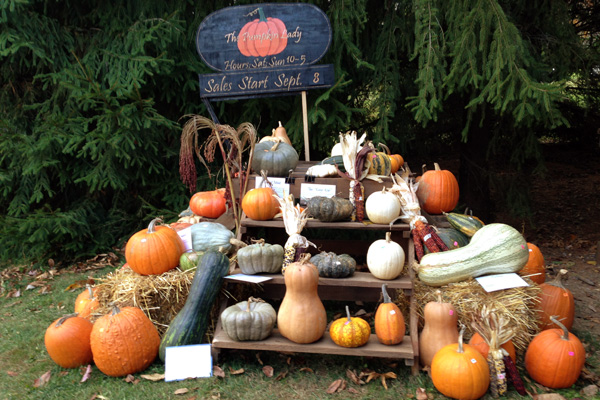 It's going to feel more like July 8 as opposed to September 8 today, but the cooler weather of autumn really is just about the corner. Soon we will break out the fleece and start taking in the beauty of changing leaves in our pretty part of the world. And local food goes through a transition as well.
You can still find the stars of summer at the farmers markets and roadside stands, like tomatoes, peaches, and peppers, but produce like apples and pumpkins are slowing taking over. It's truly a great time to be a locavore, and here's six things that are great about local food and fall in Central Pennsylvania:
Continue Reading: Six things that are great about local food and fall
Posted by Jamie Oberdick on 09/08, 2016 at 10:51 AM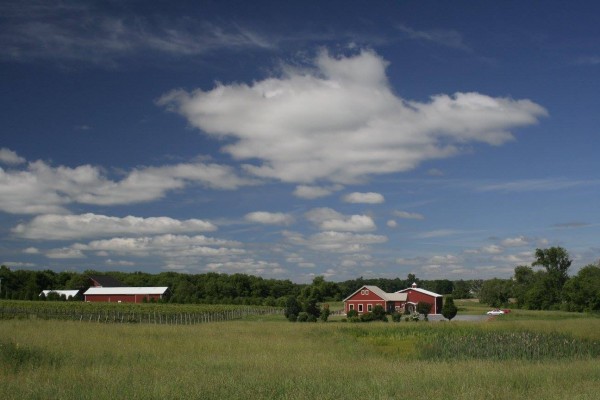 Happy Labor Day weekend! This edition of Local Food Notes is wine event heavy, but we also highlight Bee Tree Berry Farm and the annual Crickfest. Keep reading to learn more.
Continue Reading: Local Food Notes for Sept 2
Posted by Jamie Oberdick on 09/02, 2016 at 12:48 PM
Tags: LocalFoodnotes | wine | berries |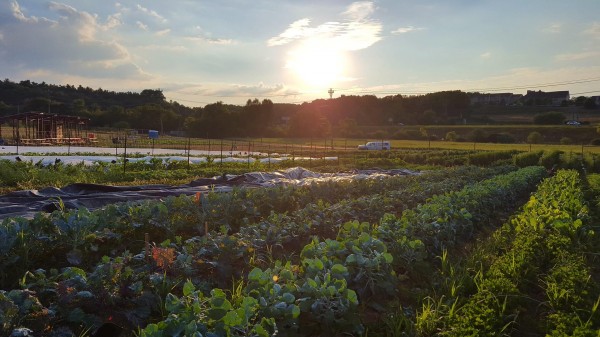 The Penn State Student Farm is quite an endeavor; we wrote about them on Local Food Journey and WPSU did a radio piece on them. Tucked away just off I-99, you've probably have driven right past the farm and never knew it.
Well, here's your chance to visit the farm on Wednesday, Sept. 7 for the Penn State Student Farm Harvest Festival. The event will be held at the farm from 5:30-7:30 p.m.
Continue Reading: Penn State Student Farm Fall Festival coming Sept. 7
Posted by Jamie Oberdick on 08/31, 2016 at 08:42 AM
Tags: farming | PennState | StudentFarm | sustainability | event |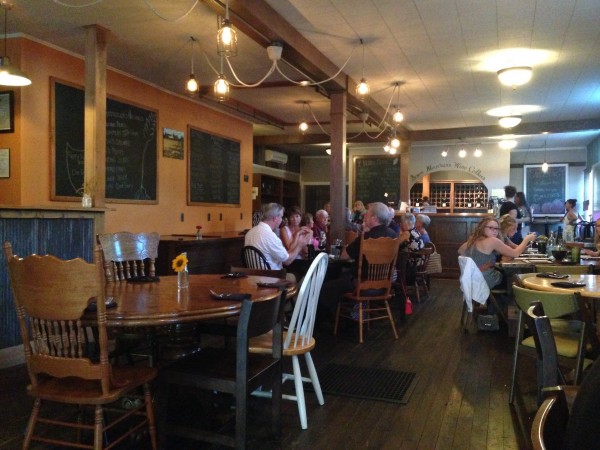 Earlier this month at the Boalsburg Farmers Market's Golden Basket Awards, an upstart restaurant and its chef took the event by storm, wowing the judges with a chicken dish and a coffee-roasted beet dish that landed the Golden Basket. That restaurant was Revival Kitchen, the chef was Quintin Wicks, and I was one of the judges.
Inspired by this experience, I pitched Revival Kitchen to my wife as a place for us to go for our August 19 16th anniversary dinner. After hearing me rave about Chef Wicks' food, she agreed, and last Friday we took the trip down to Reedsville to celebrate at the Kitchen. And just like at the Golden Basket Awards, they did not disappoint. Yes, if you heard people hyping Revival Kitchen and ever wondered if it was worth the trip, they really do live up to it.
Continue Reading: Restaurant review: Reedville's Revival Kitchen lives up to the hype
Posted by Jamie Oberdick on 08/24, 2016 at 10:54 AM
Tags: review | RevivalKitchen |