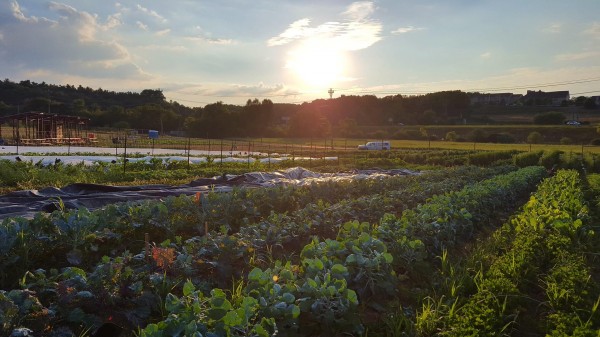 The Penn State Student Farm is quite an endeavor; we wrote about them on Local Food Journey and WPSU did a radio piece on them. Tucked away just off I-99, you've probably have driven right past the farm and never knew it.
Well, here's your chance to visit the farm on Wednesday, Sept. 7 for the Penn State Student Farm Harvest Festival. The event will be held at the farm from 5:30-7:30 p.m.
Continue Reading: Penn State Student Farm Fall Festival coming Sept. 7
Posted by Jamie Oberdick on 08/31, 2016 at 08:42 AM
Tags: farming | PennState | StudentFarm | sustainability | event |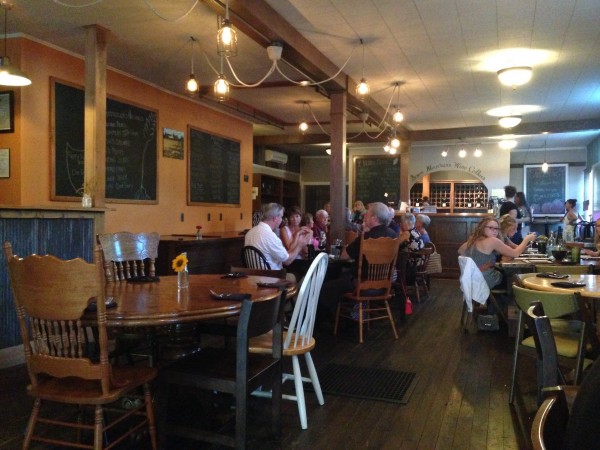 Earlier this month at the Boalsburg Farmers Market's Golden Basket Awards, an upstart restaurant and its chef took the event by storm, wowing the judges with a chicken dish and a coffee-roasted beet dish that landed the Golden Basket. That restaurant was Revival Kitchen, the chef was Quintin Wicks, and I was one of the judges.
Inspired by this experience, I pitched Revival Kitchen as a place for us to go for our August 19 16th anniversary dinner. After hearing me rave about Chef Wicks' food, she agreed, and last Friday we took the trip down to Reedsville to celebrate at the Kitchen. And just like at the Golden Basket Awards, they did not disappoint. Yes, if you heard people hyping Revival Kitchen and ever wondered if it was worth the trip, they really do live up to it.
Continue Reading: Restaurant review: Reedville's Revival Kitchen lives up to that hype you may have heard
Posted by Jamie Oberdick on 08/24, 2016 at 10:54 AM
Tags: review | RevivalKitchen |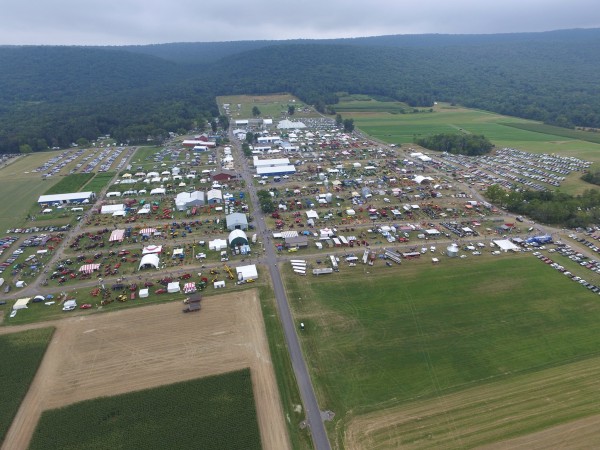 Penn State is a land grant university, and for three days in August, the University really hearkens back to its roots as the Farmers High School with Ag Progress Days. This year's Ag Progress Days is Tuesday-Thursday of this week. In the past the event was held during the day and closed during the evening, leading to some complaints from those of us with day jobs about there being no evening hours. Well, recently that changed, so one Ag Progress Day has evening hours, and that's tonight.
Ag Progress Days will run this evening until 8:00 p.m., giving area residents the opportunity to spend a few hours checking out various agriculture displays, seminars, and great local food. While it is an agricultural event, it has something for just about everyone. Here's some things to do tonight at Ag Progress Days:
Continue Reading: Evening hours at Ag Progress days tonight; here's ideas on what to do
Posted by Jamie Oberdick on 08/17, 2016 at 09:47 AM
Tags: AgProgressDays |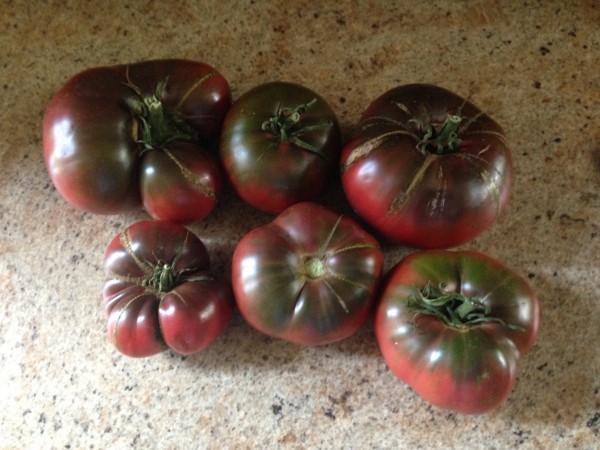 Nothing beats homegrown tomatoes, and of course, everyone thinks they grow the best ones. Really, the argument is sort of moot because any garden tomato is pretty great, but here's your chance to prove to central PA who has the best. This Saturday from 1:00 to 3:00 p.m. Tait Farm Foods will hold their annual Tomato Festival, featuring a variety of tomato contests, including a home-grown tomato taste-off.
Continue Reading: So you grow the best tomatoes ever, eh? Here's your chance to prove it
Posted by Jamie Oberdick on 08/16, 2016 at 11:42 AM